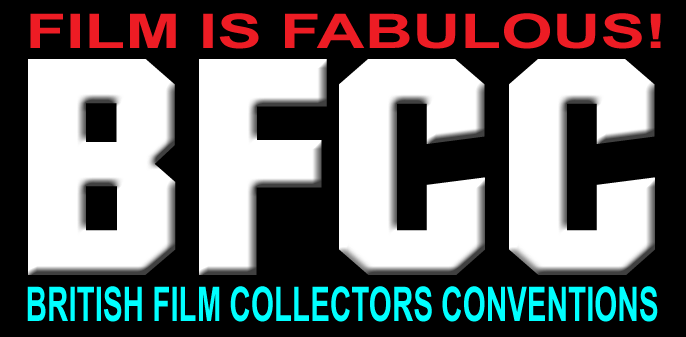 THE 52nd BFCC 21st October 2006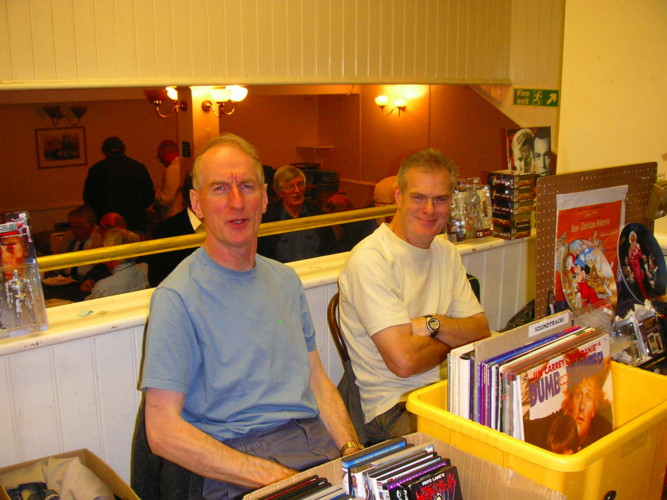 "Dumb and Dumber" on sale we notice... laser disc of course.
Bruce and Trevor of BRUCY BONUS FILM SALES - cheeky chaps, the pair of 'em!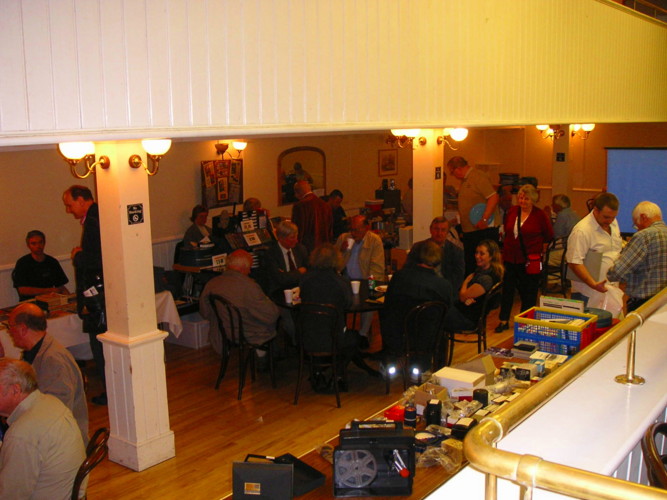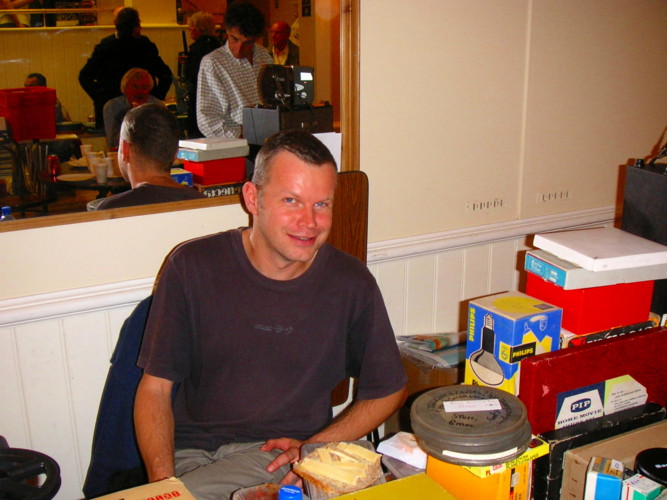 Rob Koeling of PECKHAM KOELING Super 8 Trading (at least someone had time for a sandwich!)
BFCC stalwart, Timothy Poole, can be glimpsed in the mirror (good looking chap for any girls on the lookout - although an even better picture of Tim appears later).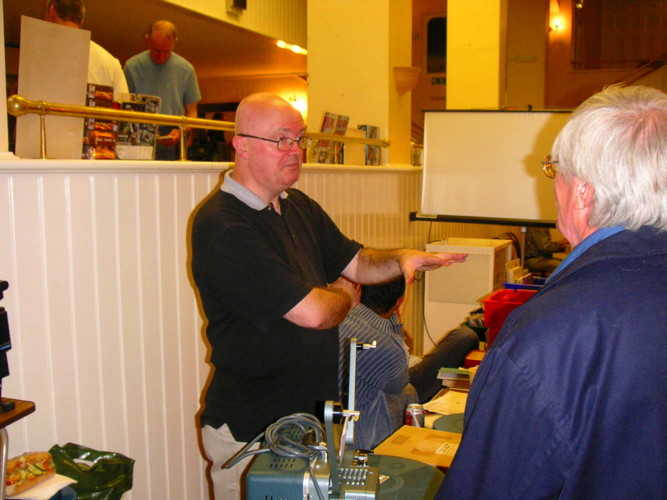 RAKE ENTERPRISES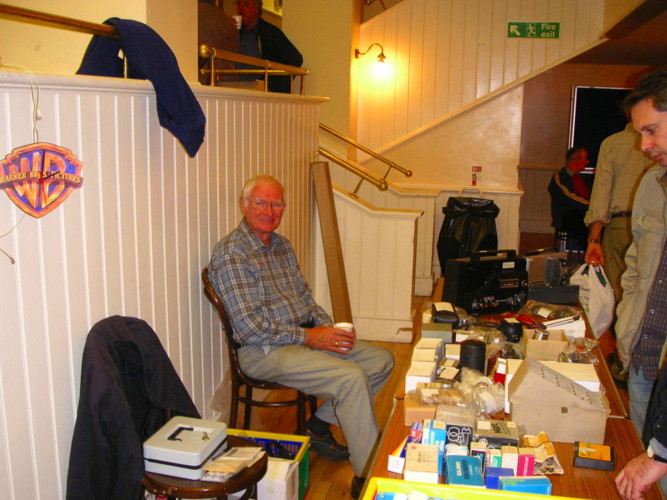 GORDON OGBORNE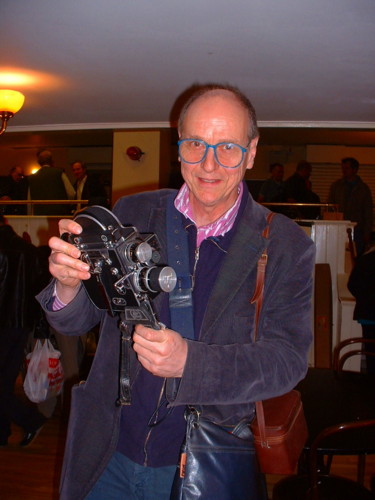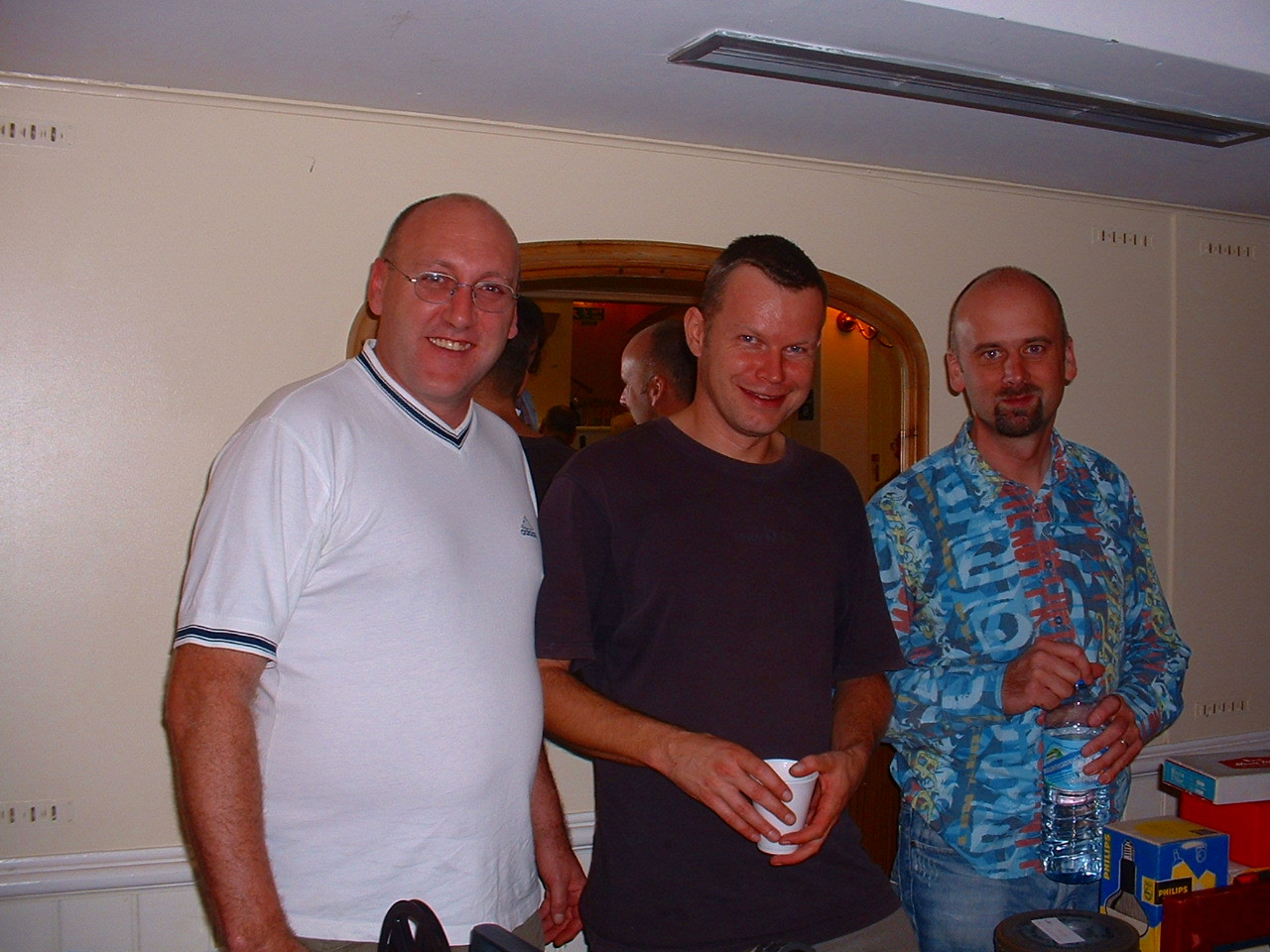 Craig Hamilton and Rob Koeling with Mike Peckham showing off his newly acquired Bermuda shirt obtained whilst on his recent year long trip around the world. He also brought his surf board.