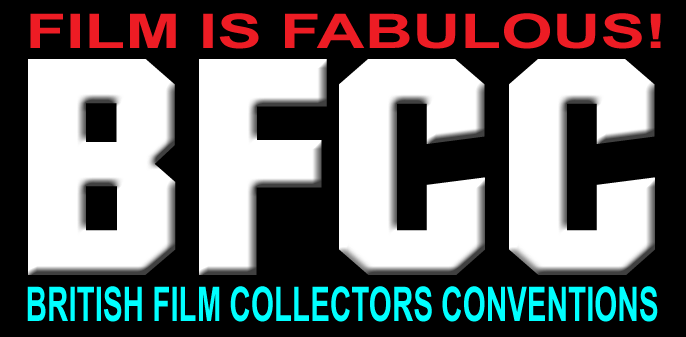 THE 52nd BFCC 21st October 2006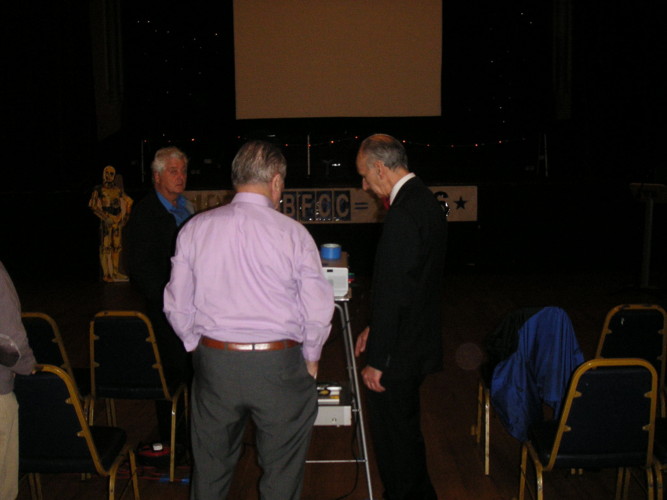 Yes, that is a video projector. It was used for parts of the day's illustrated lectures on both Vitaphone and the music of Max Steiner using specially compiled footage edited by Filmtek onto DVD.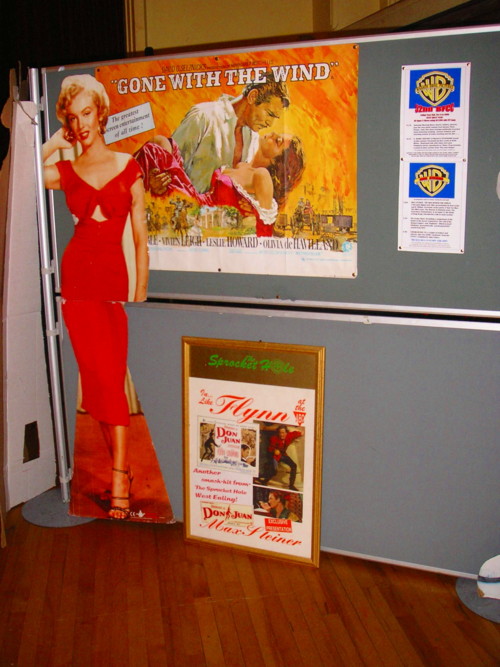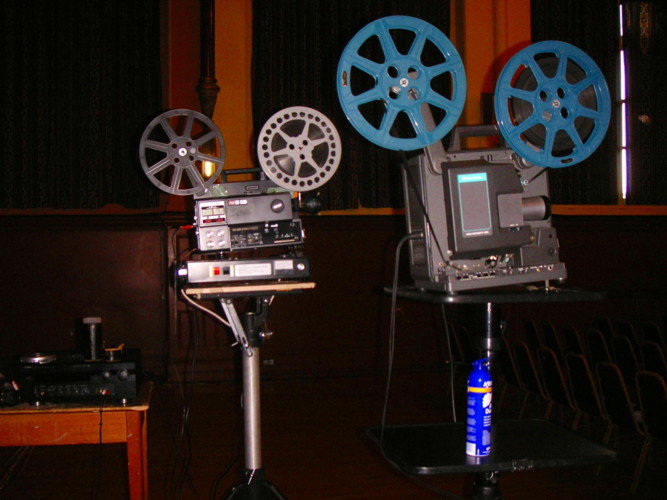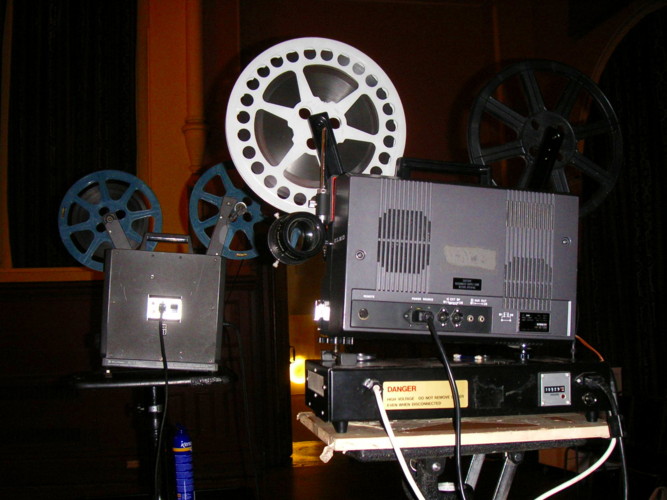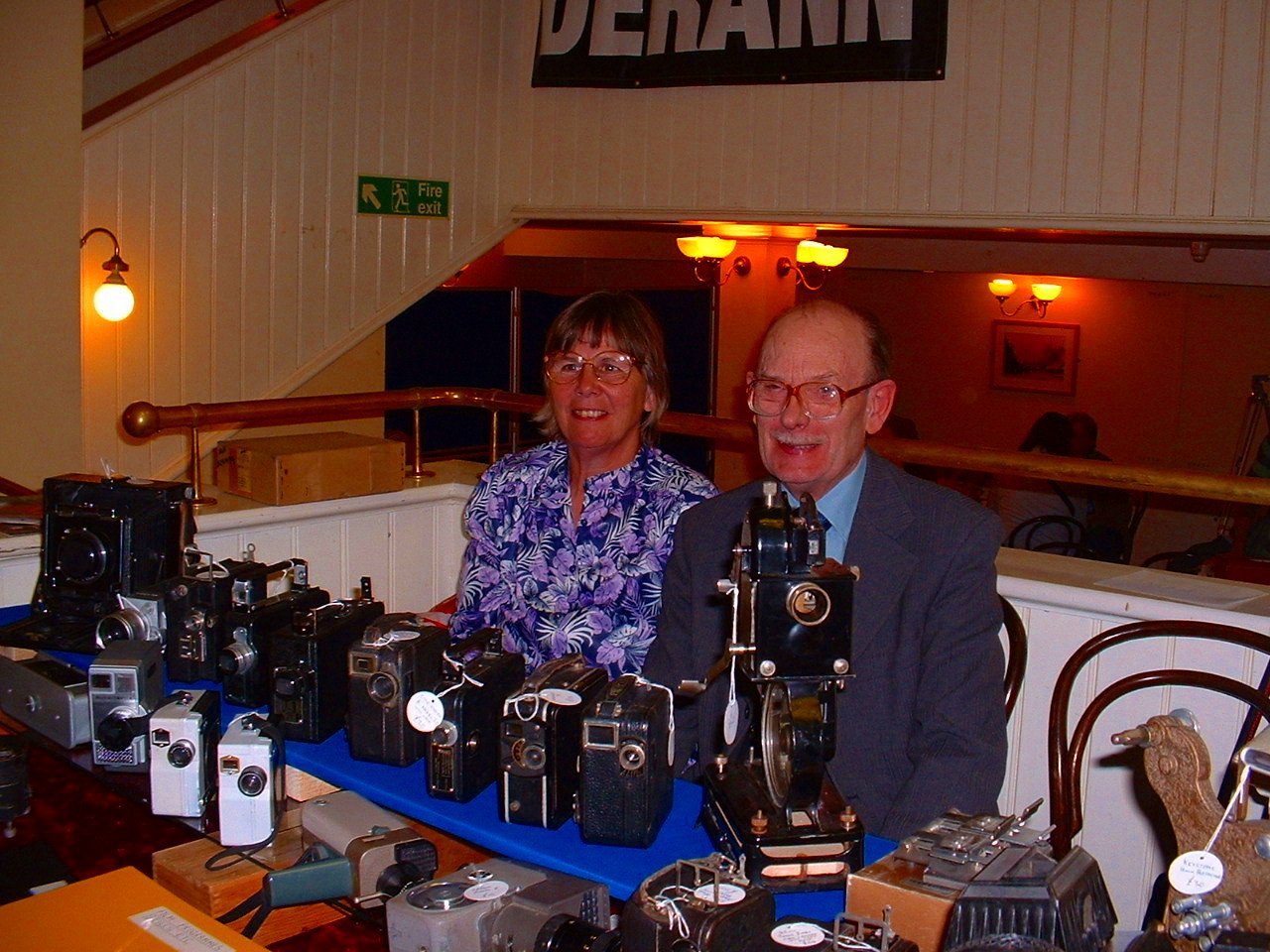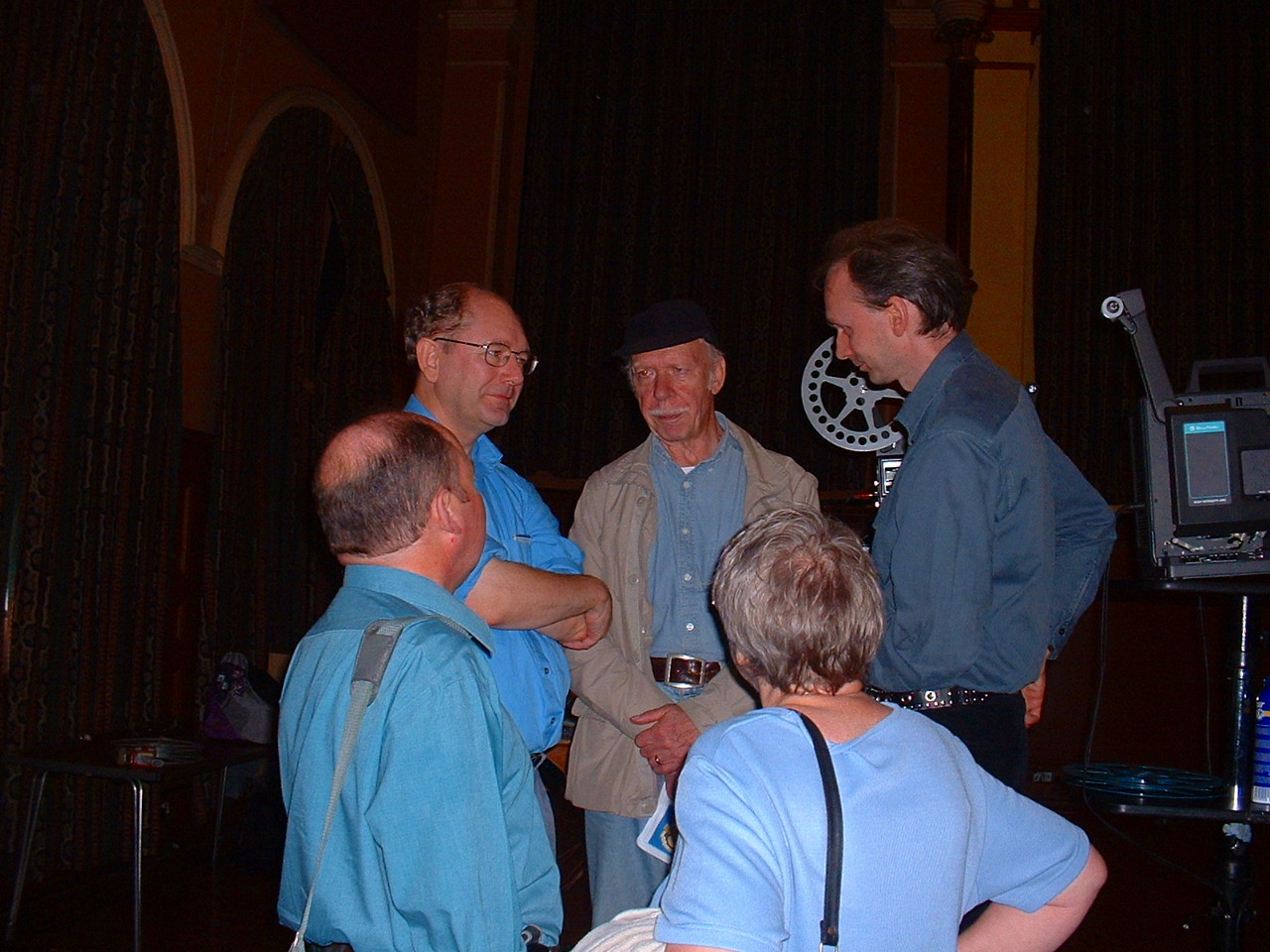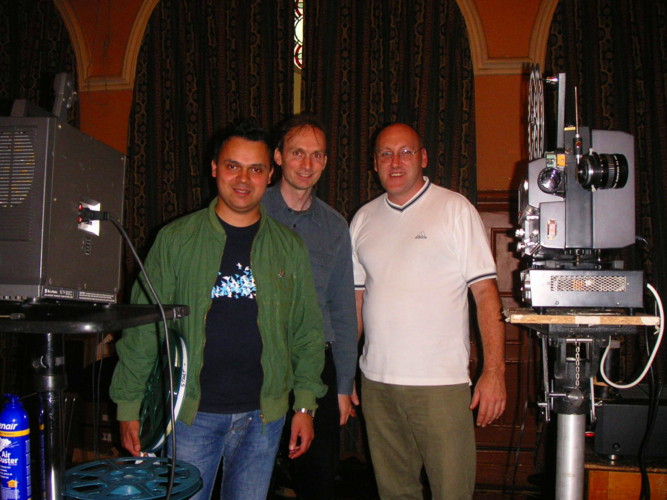 Robert Tucker (left), John Clancy and Craig Hamilton (right). Robert looks set to request Bill Parsons (Elmo projector specialist) convert his own GS-1200 to the HTI lamp as he will be doing shows at the Picture House chain of cinemas using Super 8 on occasion. The lunchtime 'daylight' demonstration of our own machine which still produced a viewable image from the (approximately) 70ft throw was fairly convincing!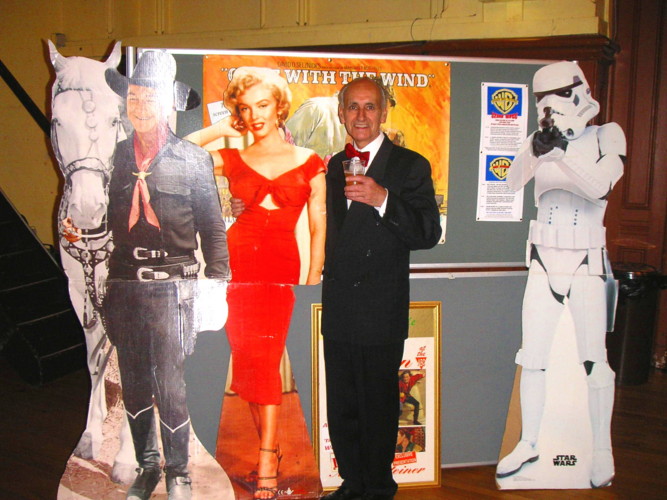 Keith Wilton kept going thanks to a delivery of scrumpy at lunchtime thanks to Clancy and co. from Cornwall. Surprisingly the sync' pulse show was still in sync'.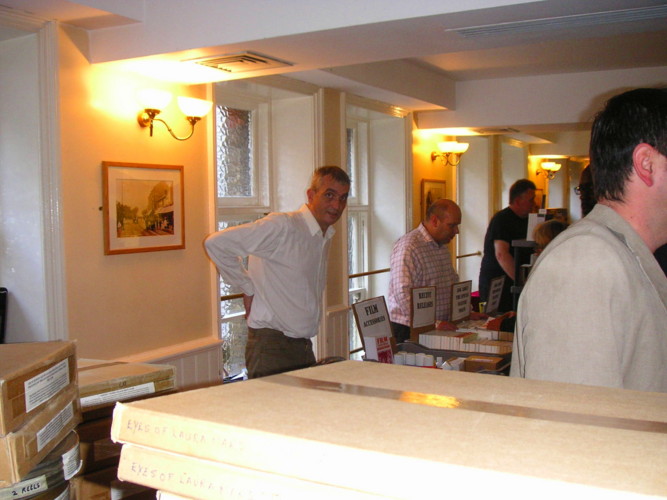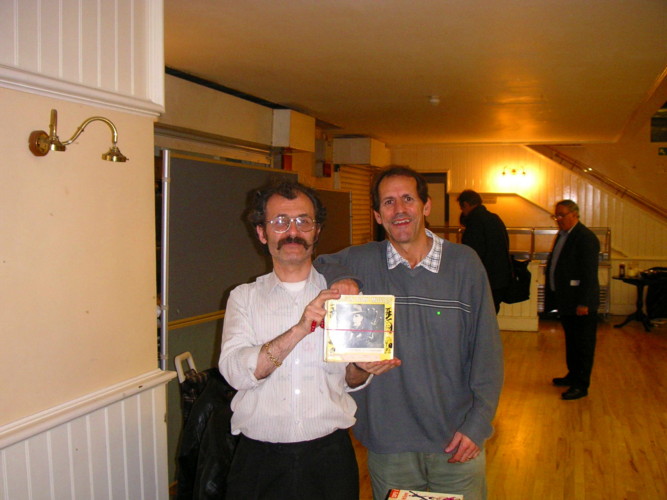 Umit Films with stall holder Ray Bruno.