THE 47th BFCC
The Liz Cantell dealer room.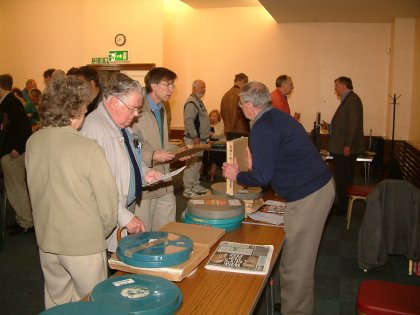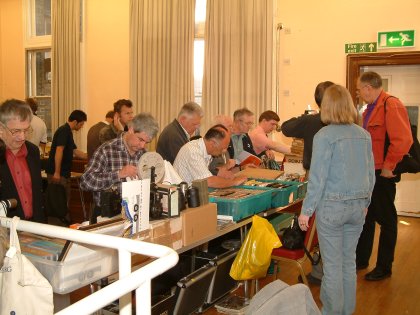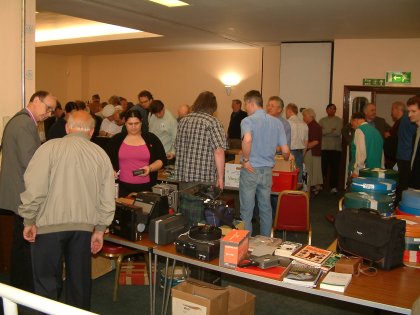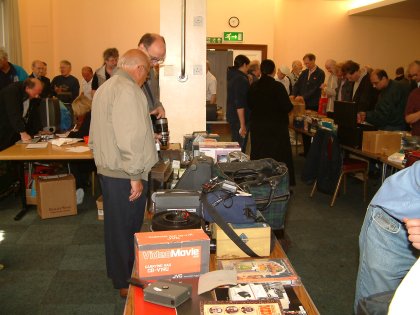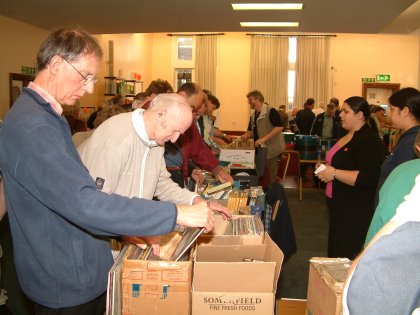 We always neglect to get a decent picture of Bob and the boys on the front desk. Sorry lads, again this is the best we got.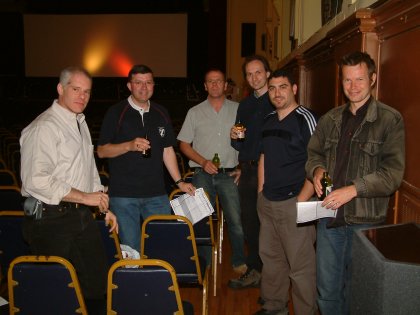 Lunchtime drinkies with some of the members of the 8mm Internet forum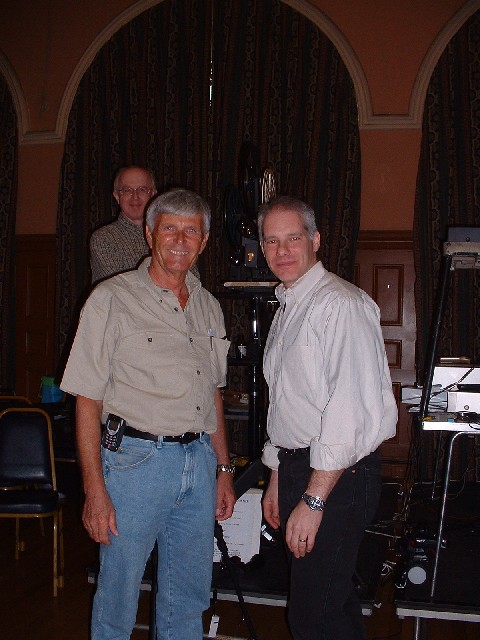 Paul Adsett from Florida with Doug Meltzer from New York in the projection area. Brought together by the film collecting bug at the 47th BFCC!