62nd BFCC 26th October 2013

Page 1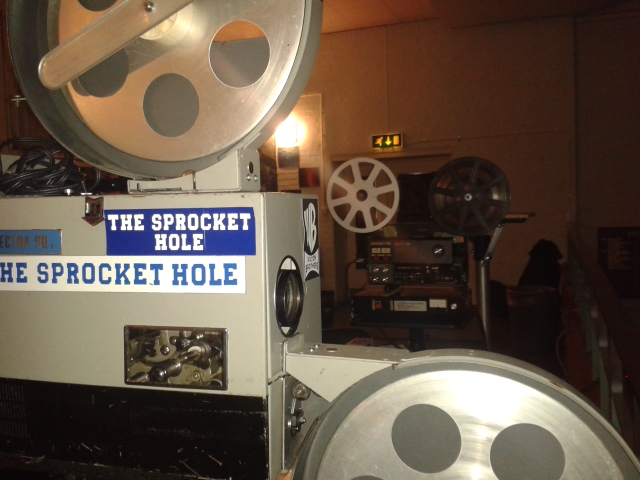 SECOND PAGE OF PHOTOS FROM THE 62nd BFCC CAN BE SEEN HERE.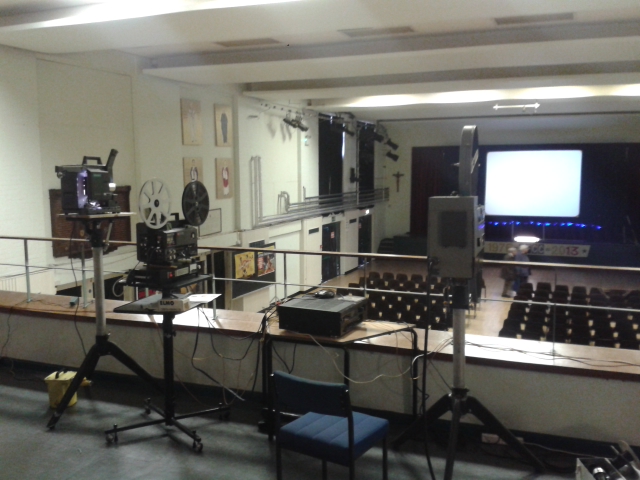 The second BFCC held at St. Benedicts School in Ealing. The main hall transforms into a very worthy cinema for the day.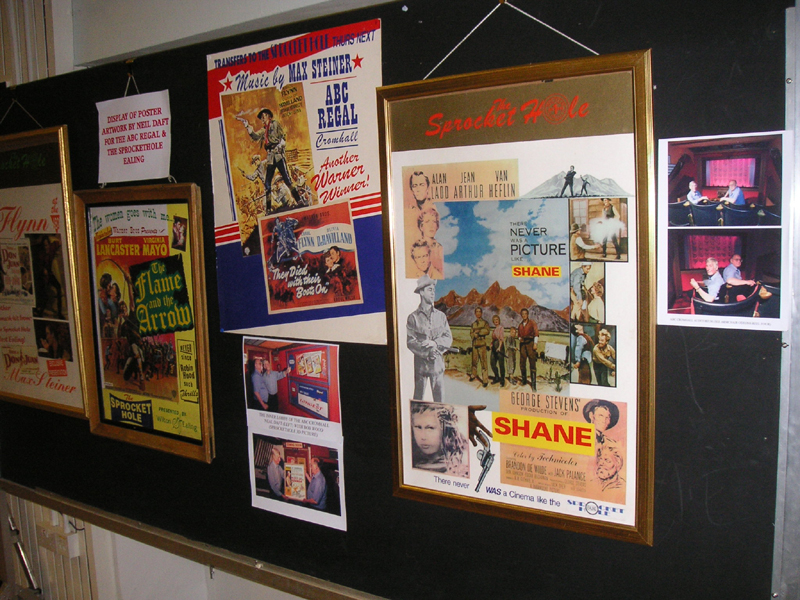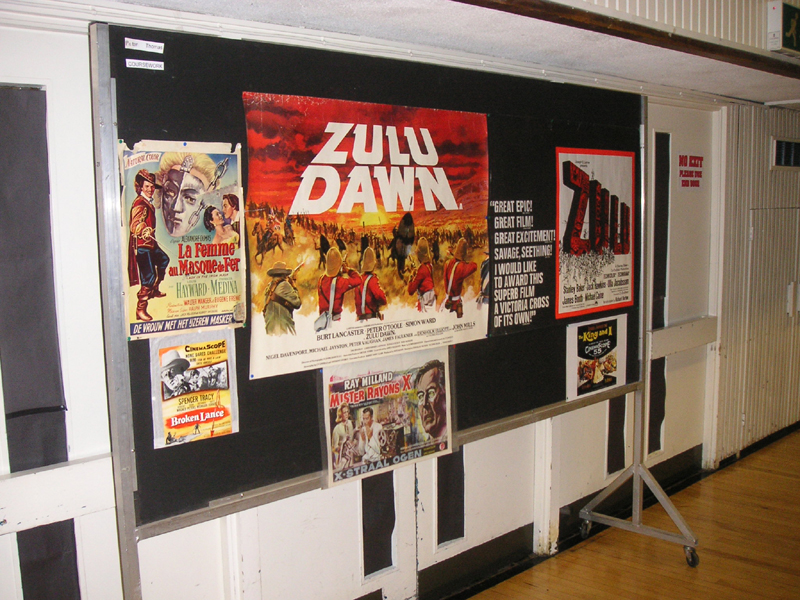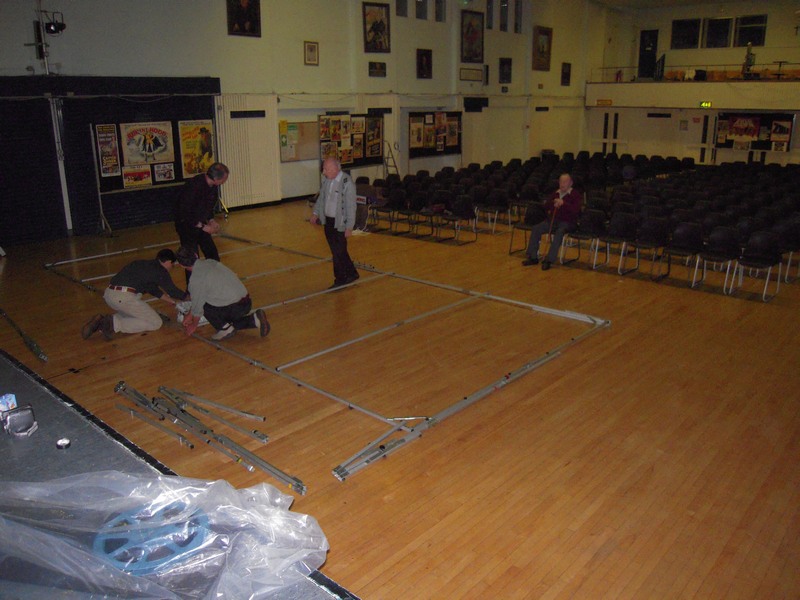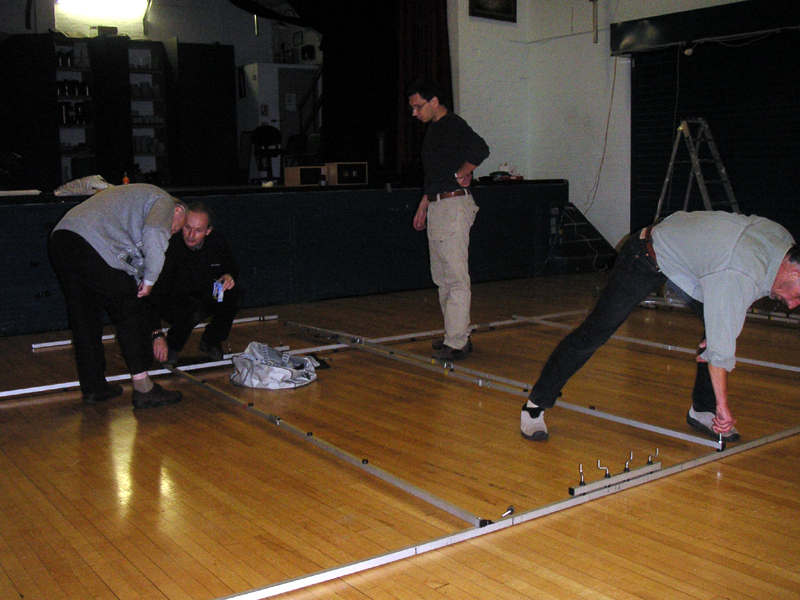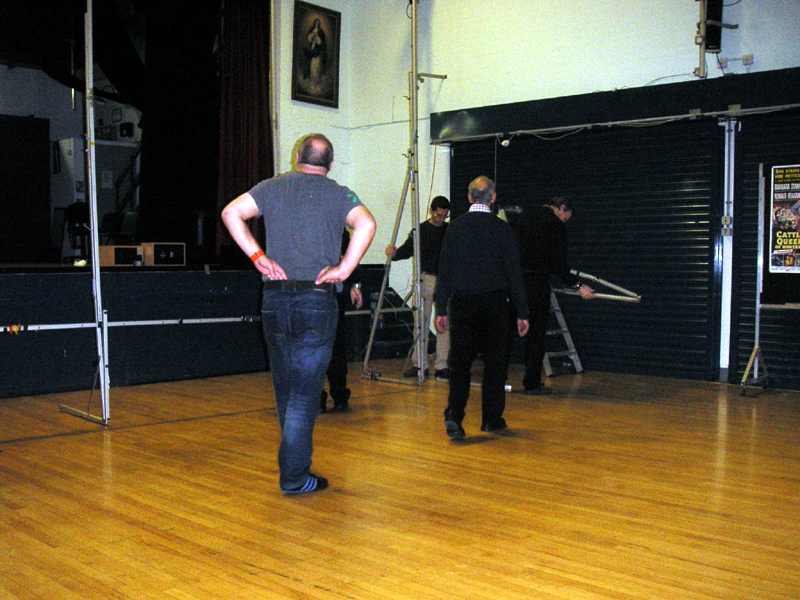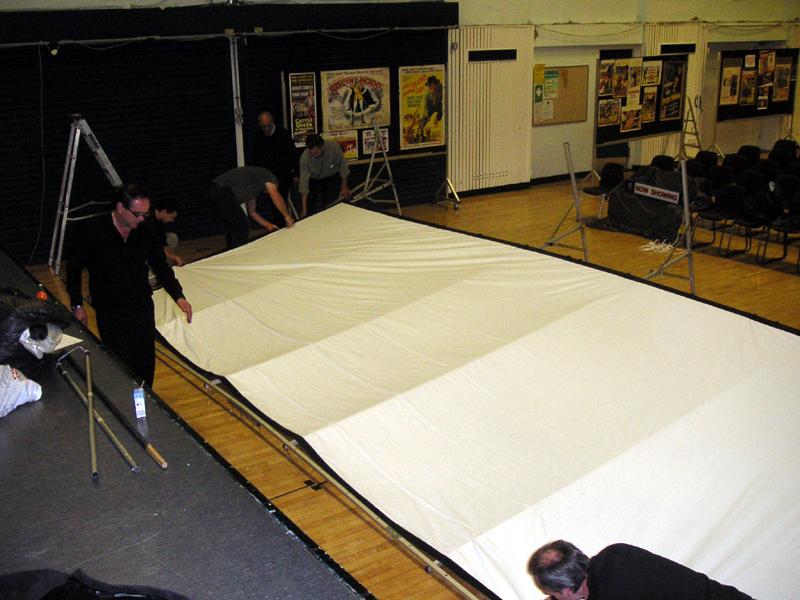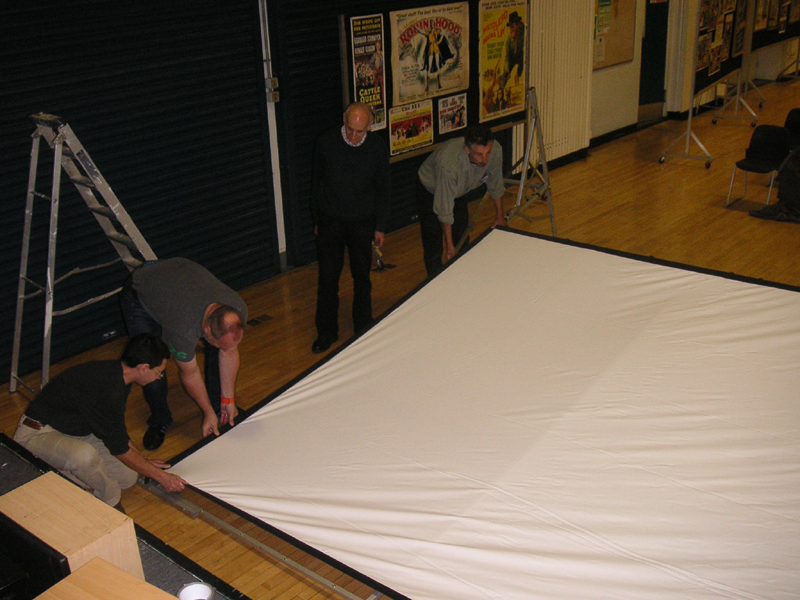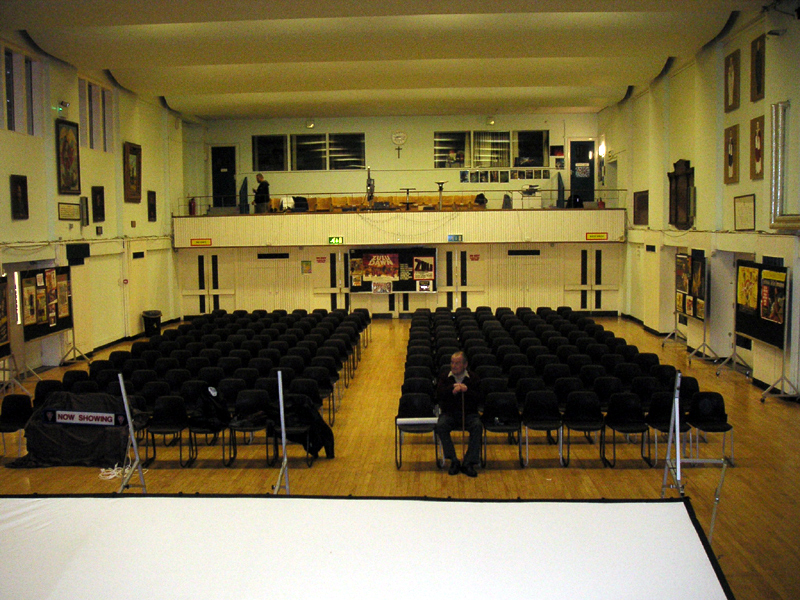 This is long time BFCC projectionist/helper/co-organizer John Bird who is now 90 years old and taking a bit of a back seat.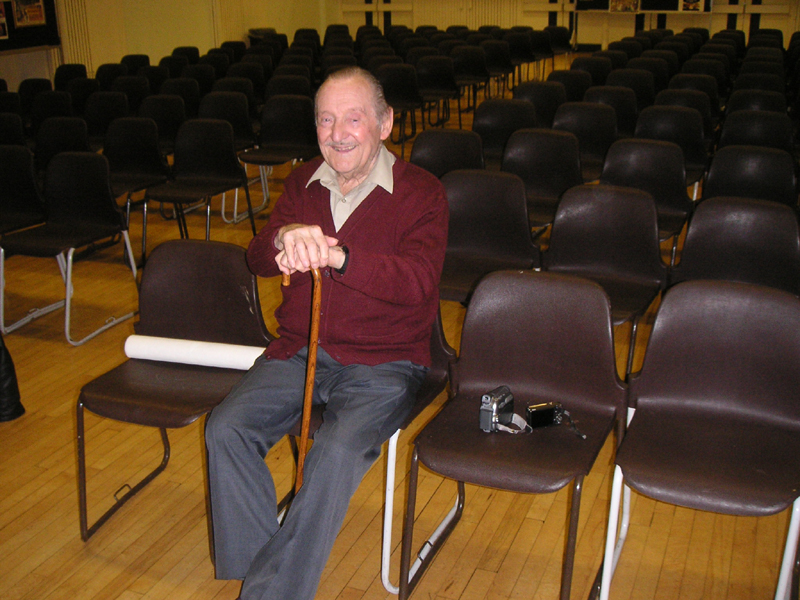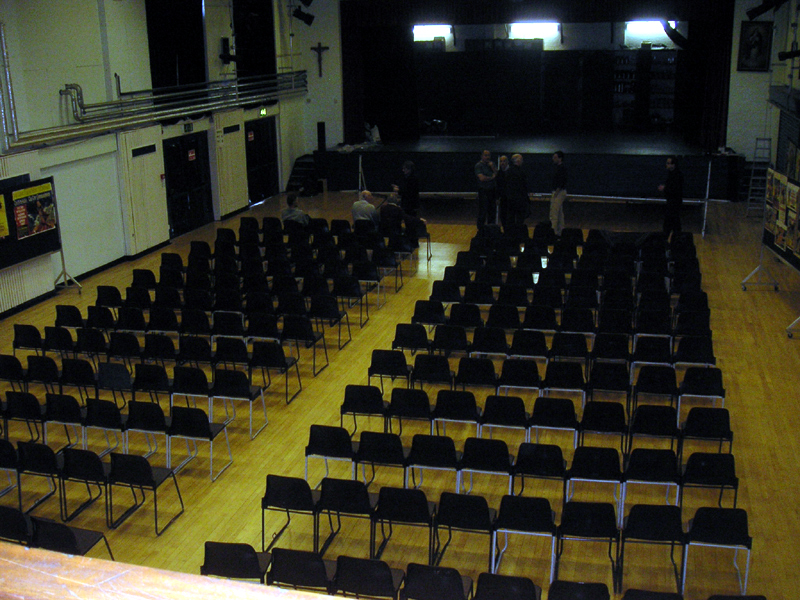 Once assembled, the mighty Harkness Hall 24ft CinemaScope screen has to be lifted onto the stage. It takes a fair amount of manpower to do this job.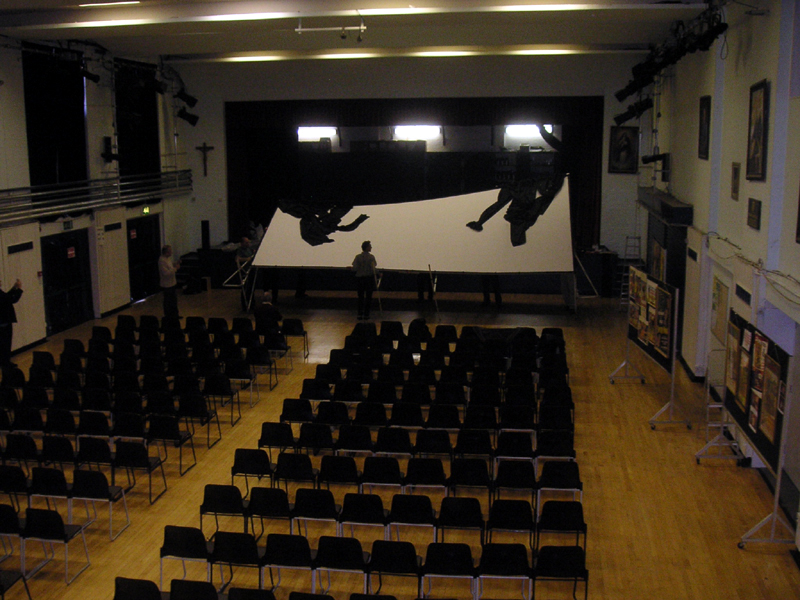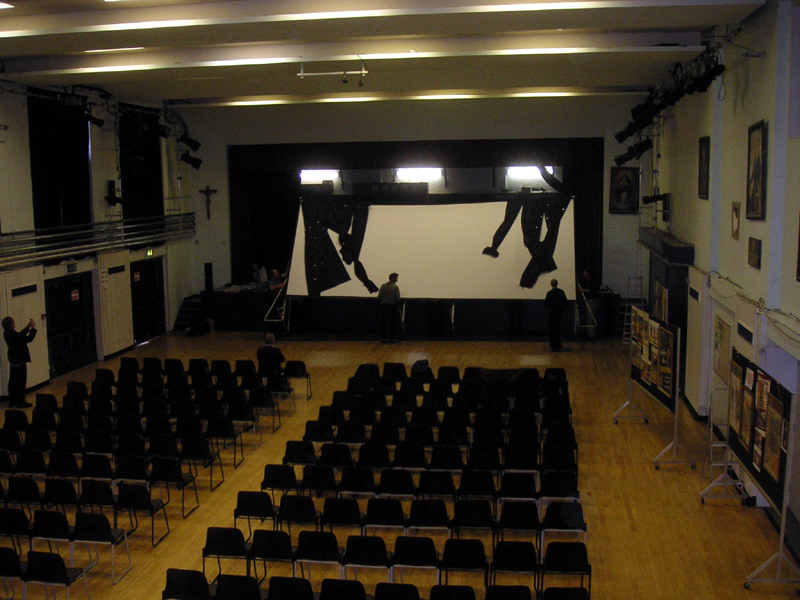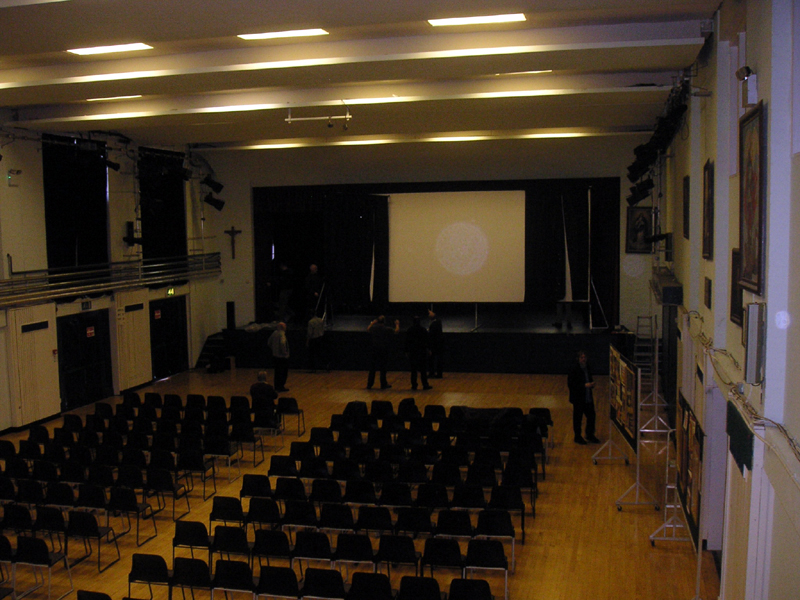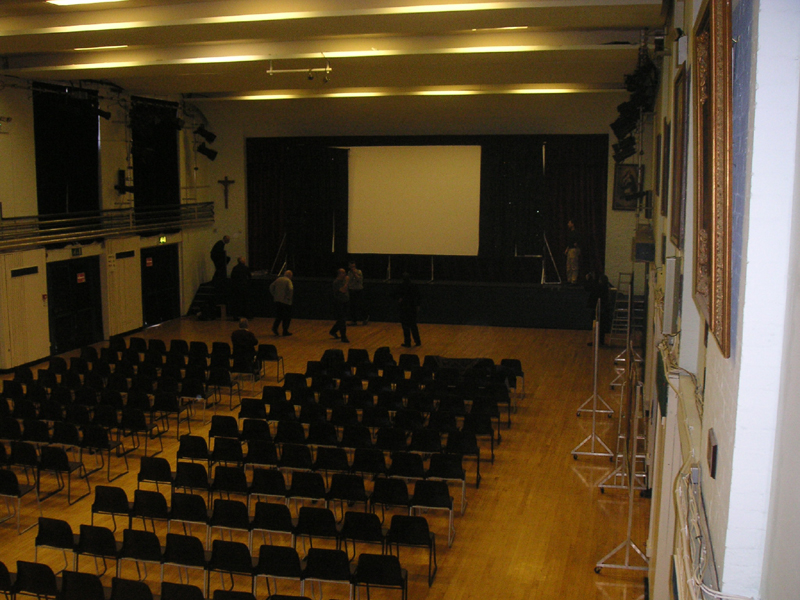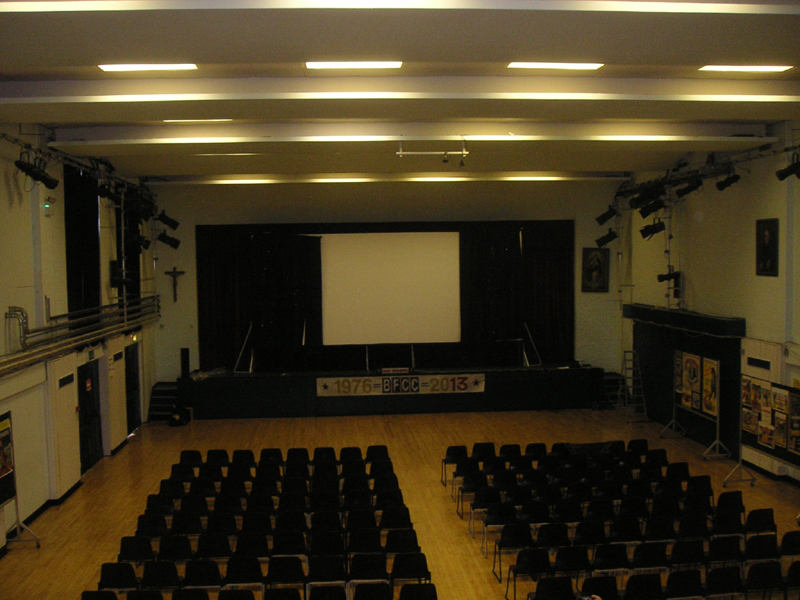 Setting up the dealers hall before the flood gates were open. First up are Perry's Movies and then
Classic Home Cinema.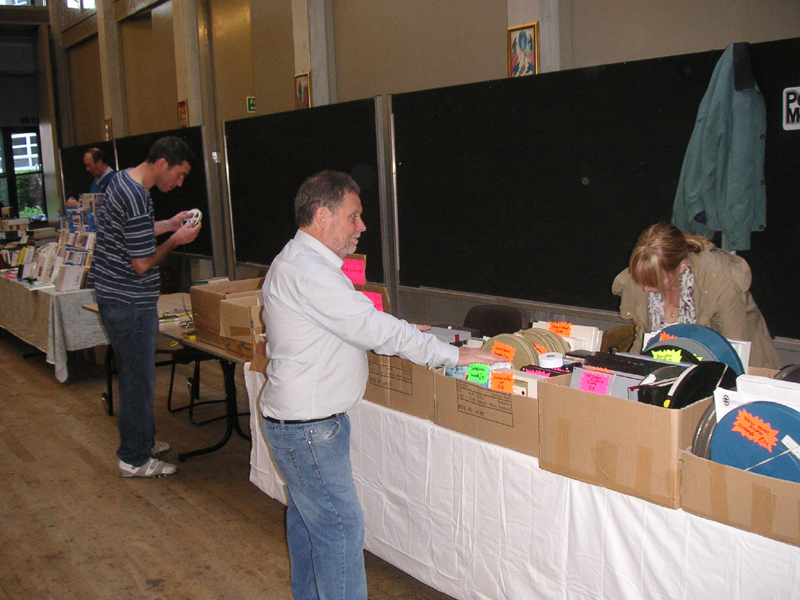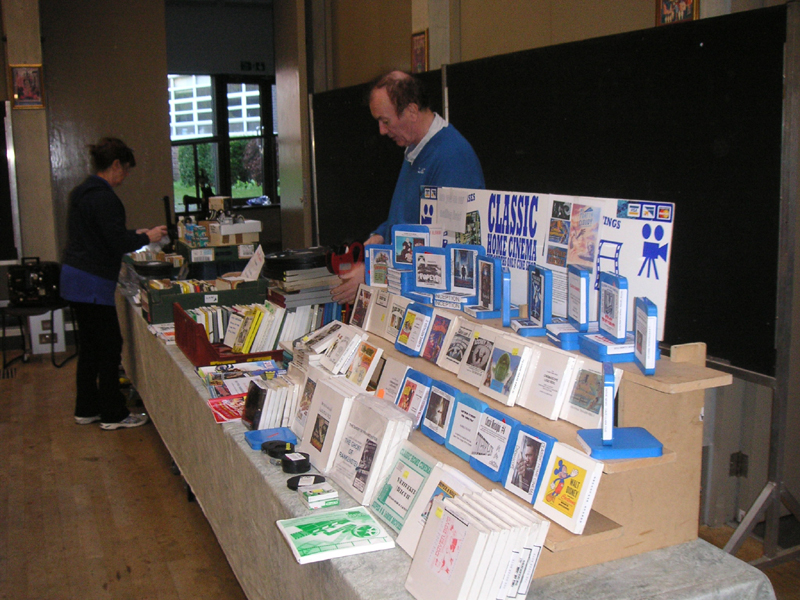 This is 16mm spares specialist Gordon Ogbourne.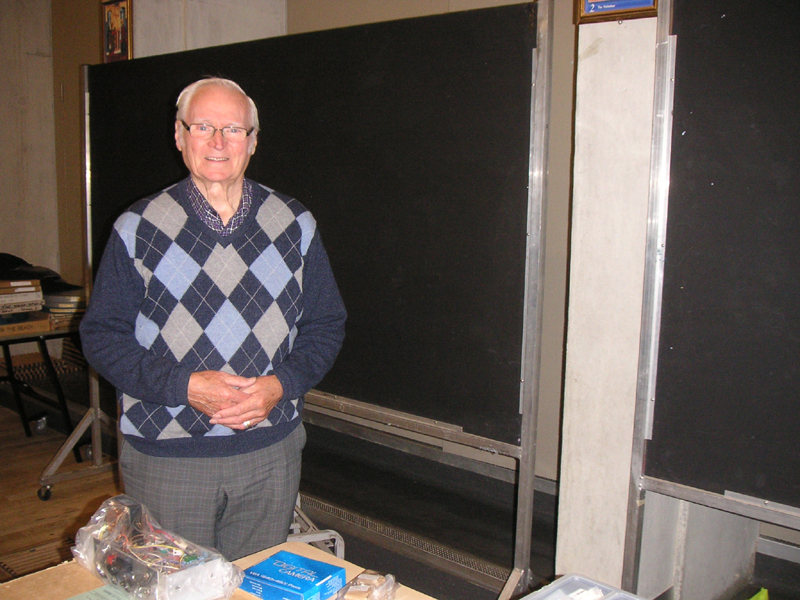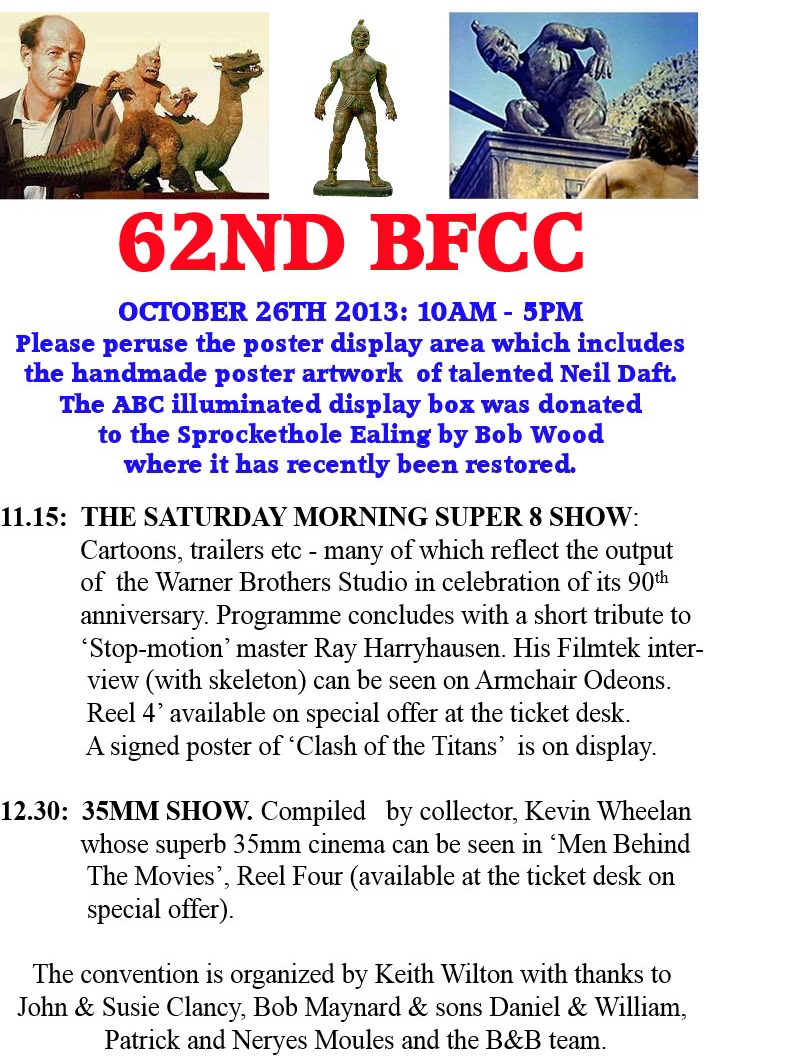 NEXT PAGE OF PHOTOS FROM THE 62nd BFCC HERE.
Return to the past events pages for photos, programmes and details from previous conventions.
[HOME]&nbsp [NEWS]&nbsp [HISTORY]&nbsp [NEXT]&nbsp [PAST]&nbsp [HOME CINEMAS]&nbsp [GETTING STARTED]&nbsp [SUPER 8 FILM REVIEW]&nbsp [FILMTEK]&nbsp [LINKS]&nbsp [CONTACT US]&nbsp