61st BFCC 27th October 2012
PAGE 1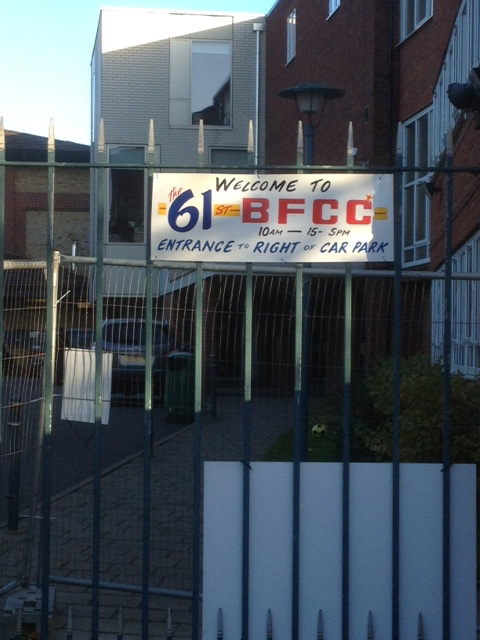 SECOND PAGE OF PHOTOS FROM THE 61st BFCC CAN BE SEEN HERE.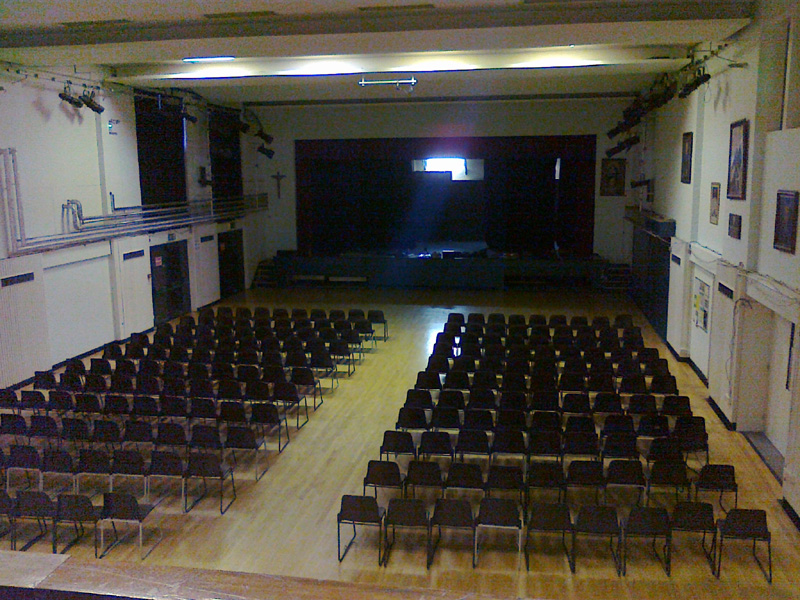 In 2012 we returned to Ealing - St. Benedicts Independent Day School just a ten minute walk from Ealing Broadway tube. Below is the pre-10am queue snapped by Mark Williams.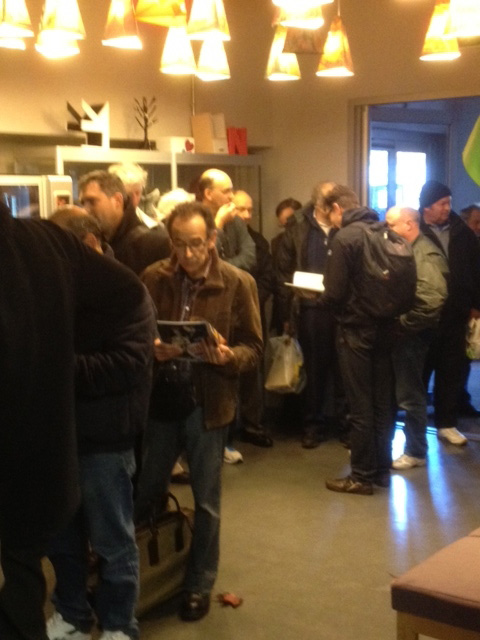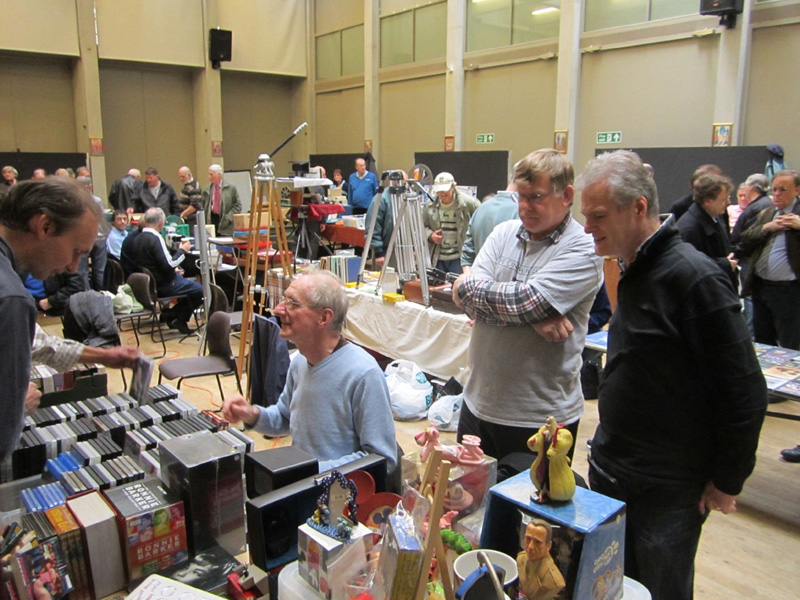 Some of the dealers in attendance on the big day:-
Buckingham Film & Video Services
Classic Home Cinema
Tony Hutchinson
Perrys Movies
Rake Films
Gordon Ogbourne (16mm spares etc)
Guy Thomas & the Bournemouth Contingent
Roger Godden & Co
Malcolm Webb
John Wolthus (Dutch Cinerama Specialist)
Glyn Jones
David Groves
Ray Bruno
Bruce Latham & Trevor Dawe (as seen in Graham Sinden's photo above)
The Cinema Museum
PLUS an extra large Bring & Buy area.

More dealers than any other film collecting event in the UK.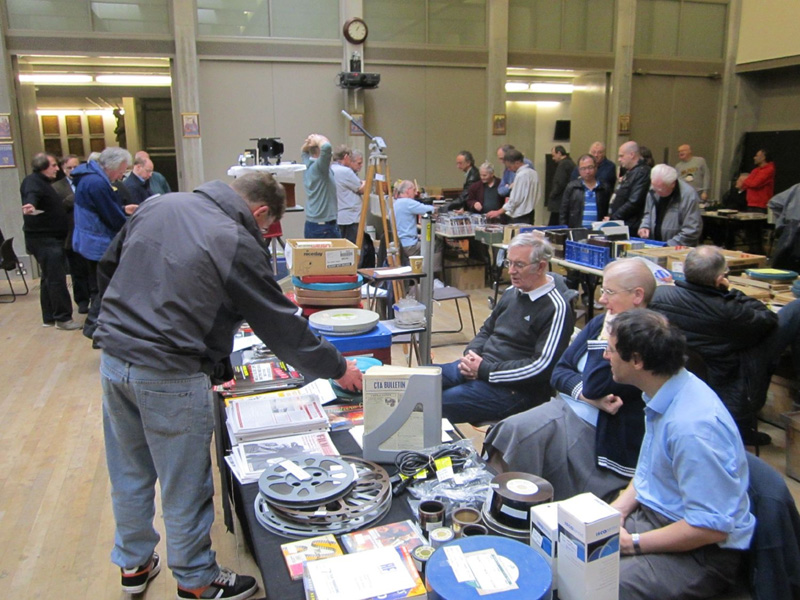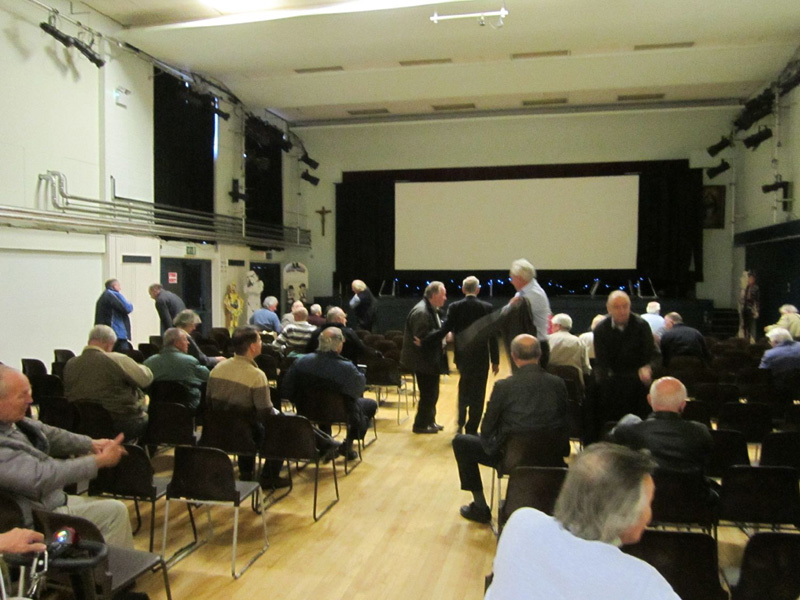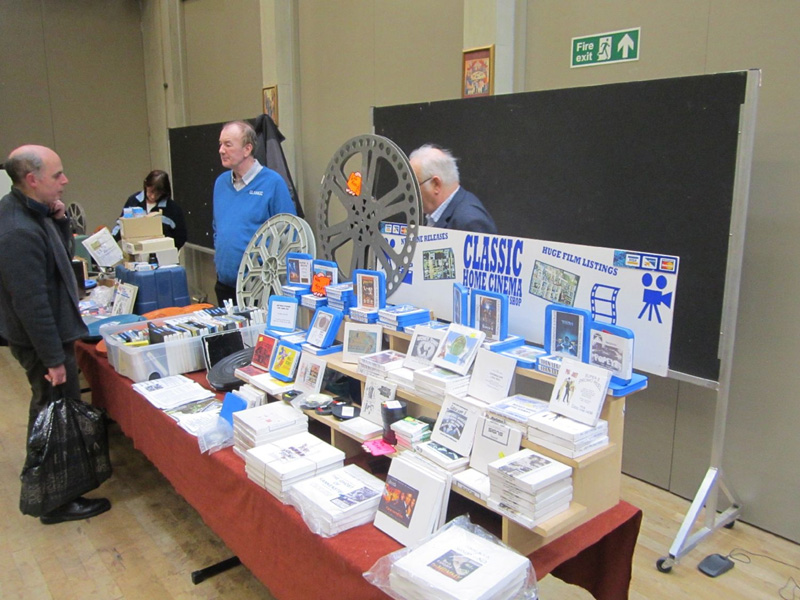 Anyone still interested in new Super 8 releases need look no further than Classic Home Cinema. Classic can be contacted via the Super 8 Links page on this site.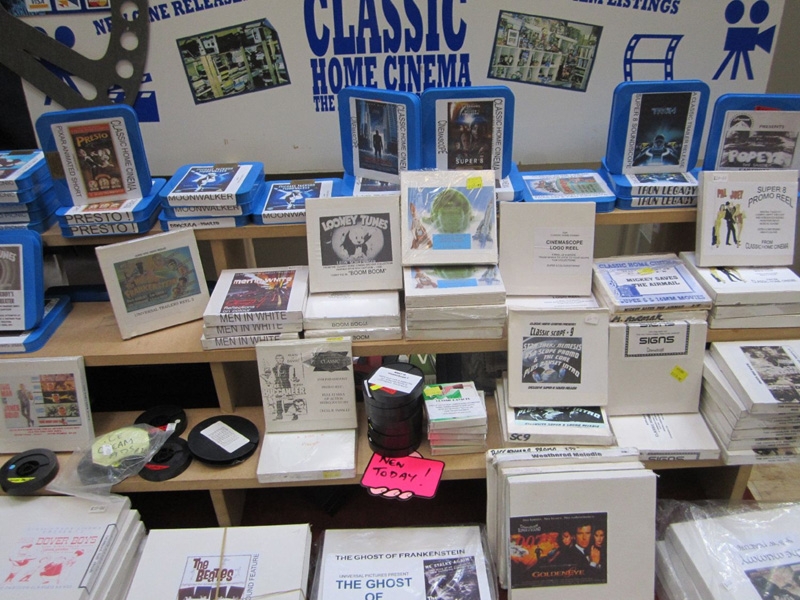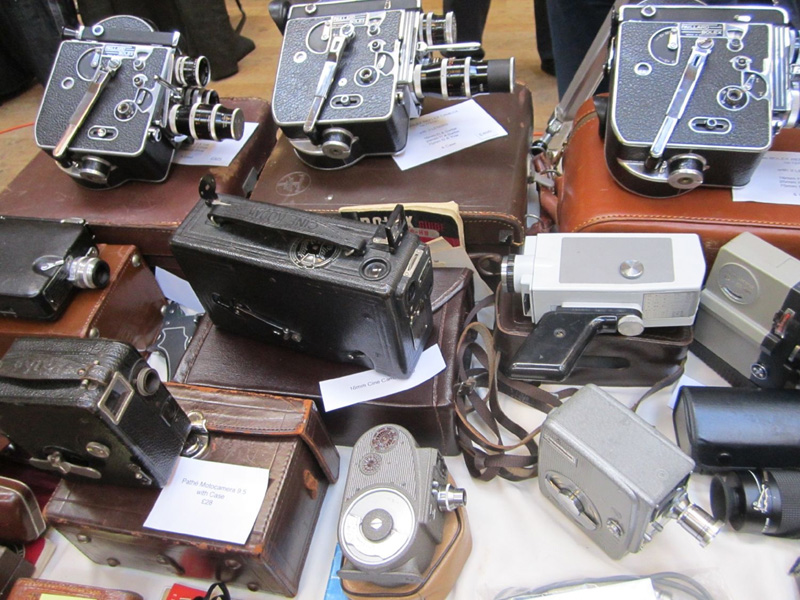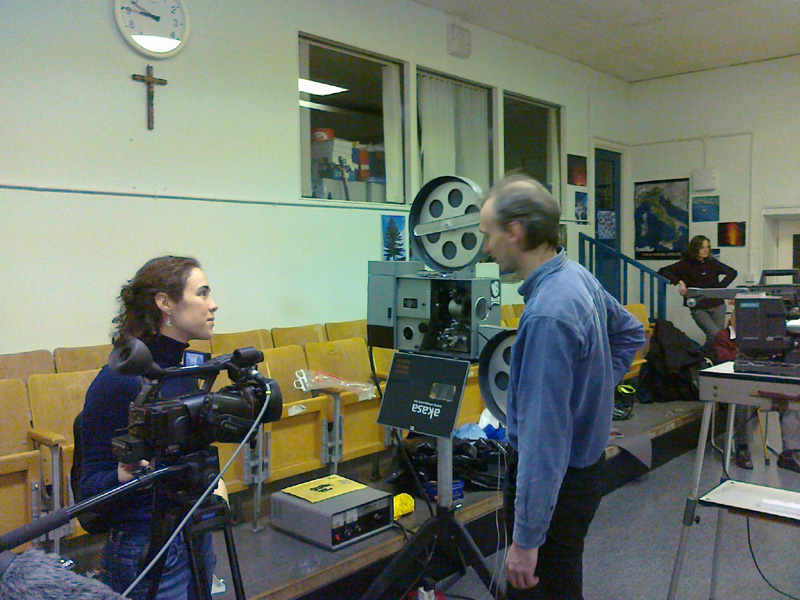 We had university students making a documentary on the day and the organizers and many attendees were interviewed on camera.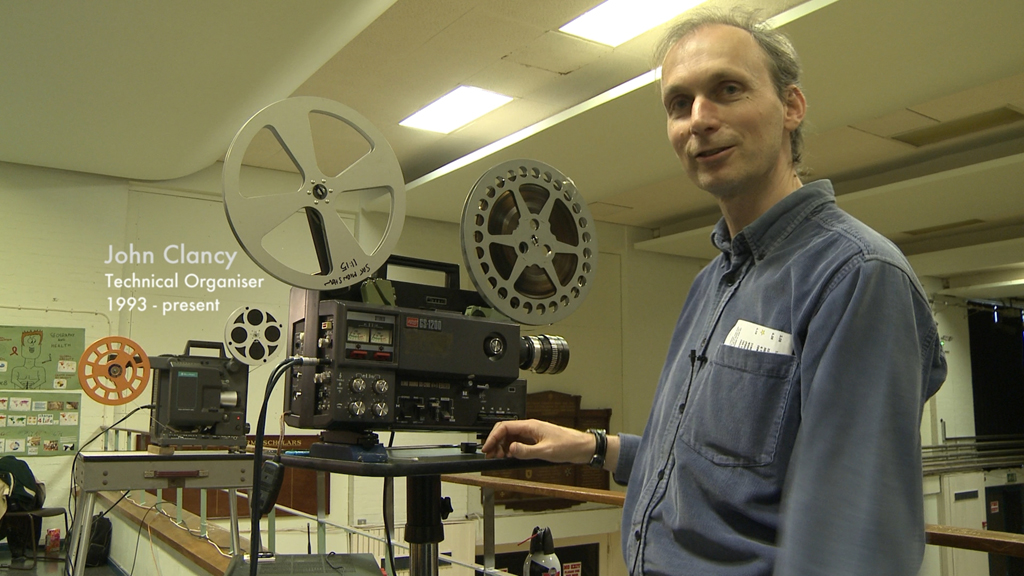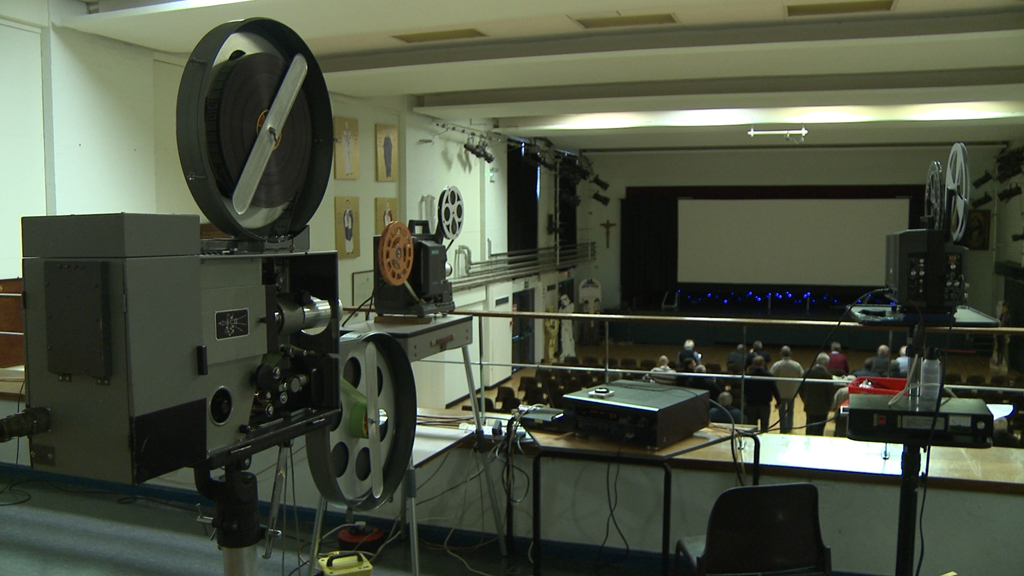 35mm, 16mm and Super 8 projectors were all utilized for another set of ambitious shows on the 24ft CinemaScope screen.
The 35mm Spectra projector from China has a xenon lamp source, the 16mm Bell & Howell a Gemini 300 Arc lamp and the Elmo
GS1200 has the amazing HTI lamp conversion that has been wowing audiences since Bill Parsons (contactable via the
Super 8 Links page of this site) carried out the conversion in 2003.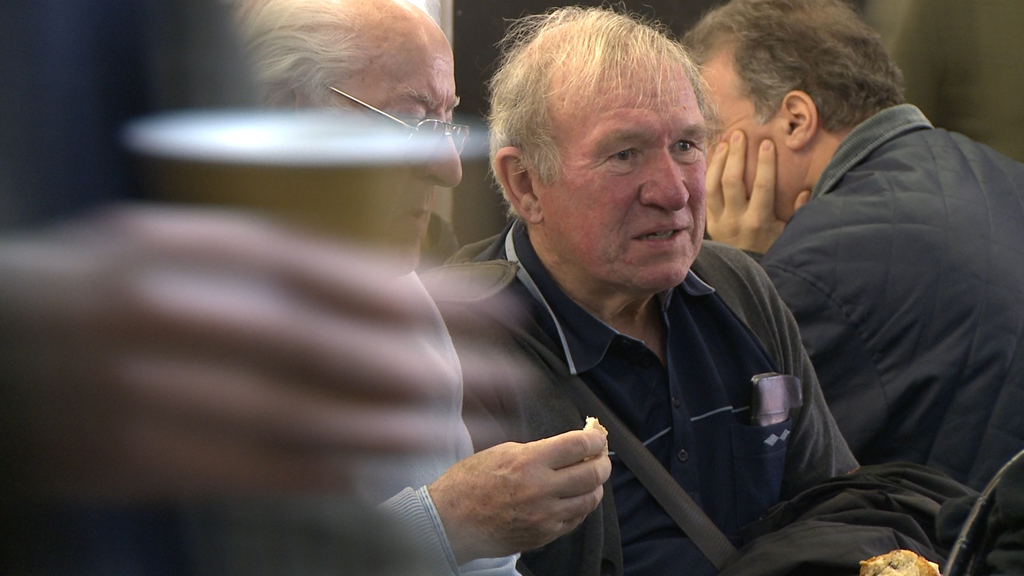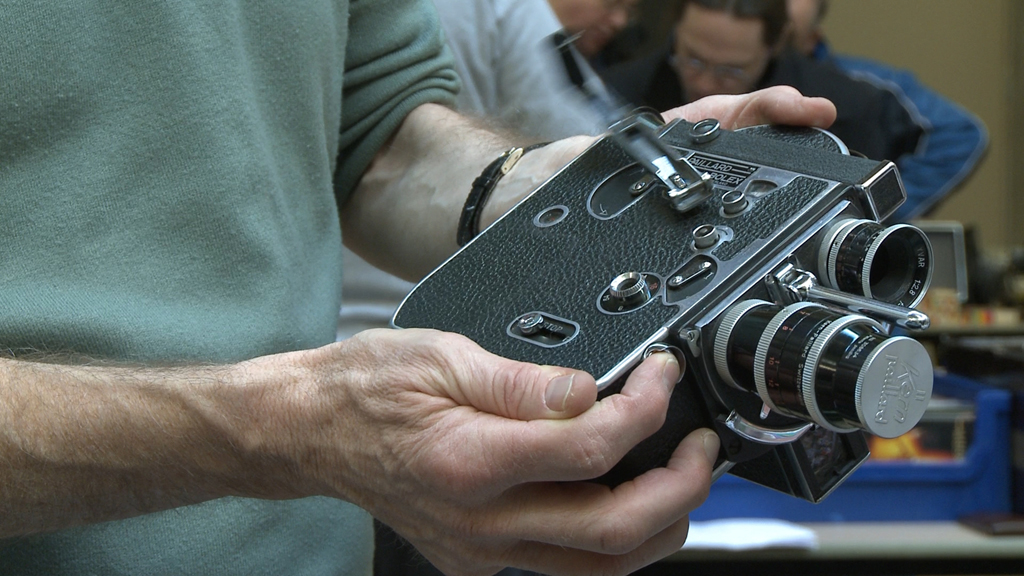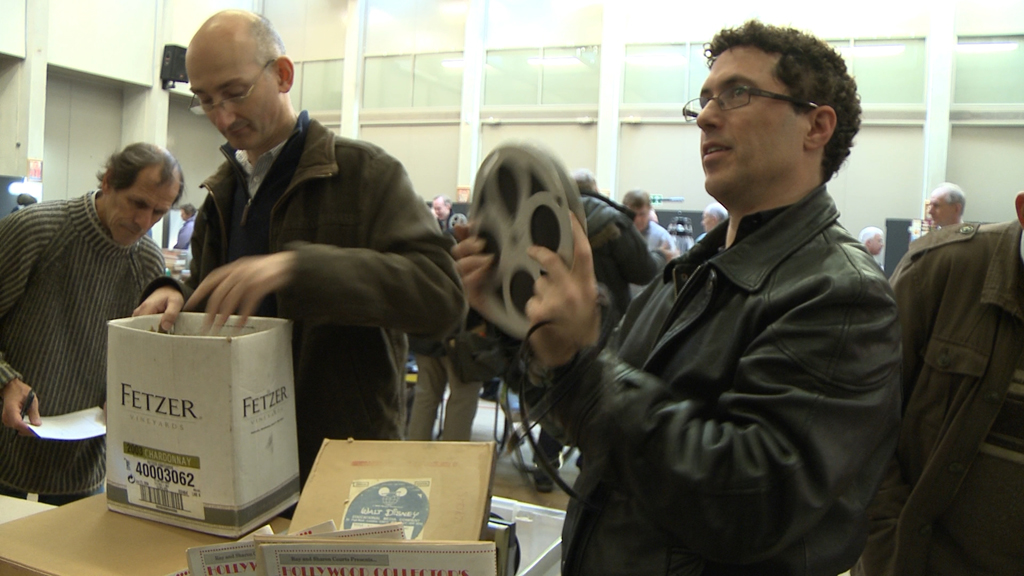 Enthusiastic collector Steven Sigel again came over from the US and was caught on camera above.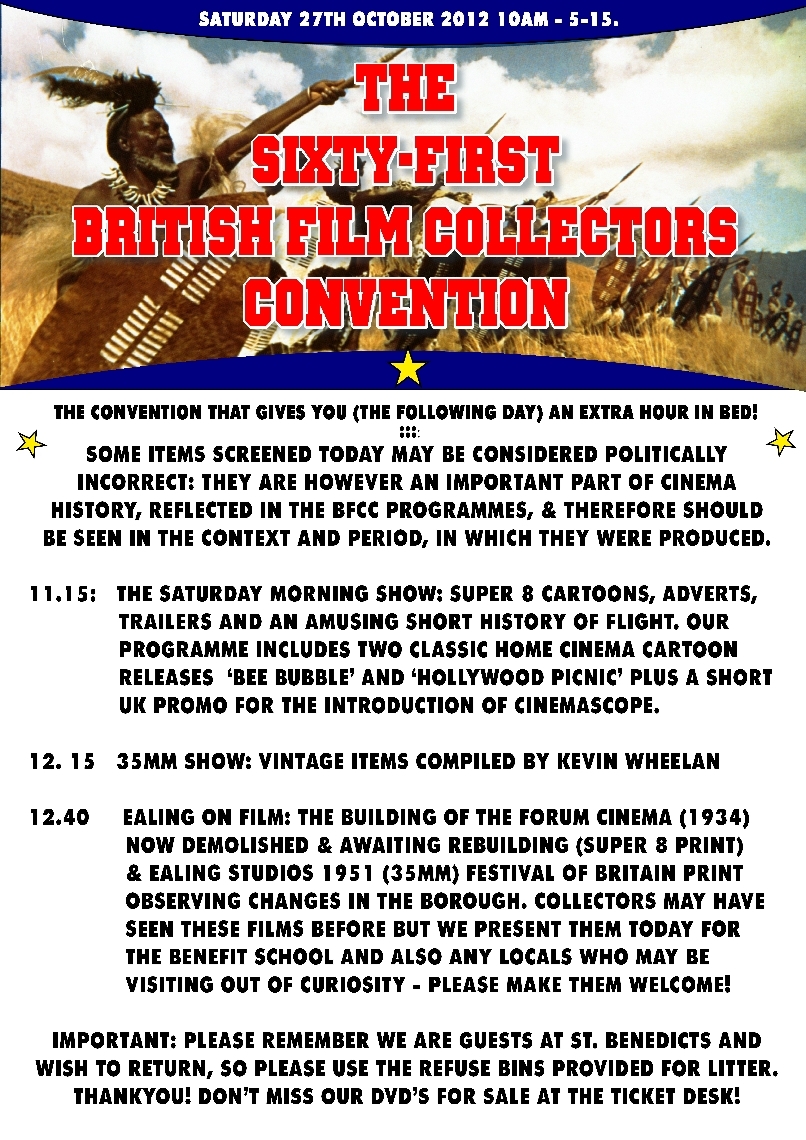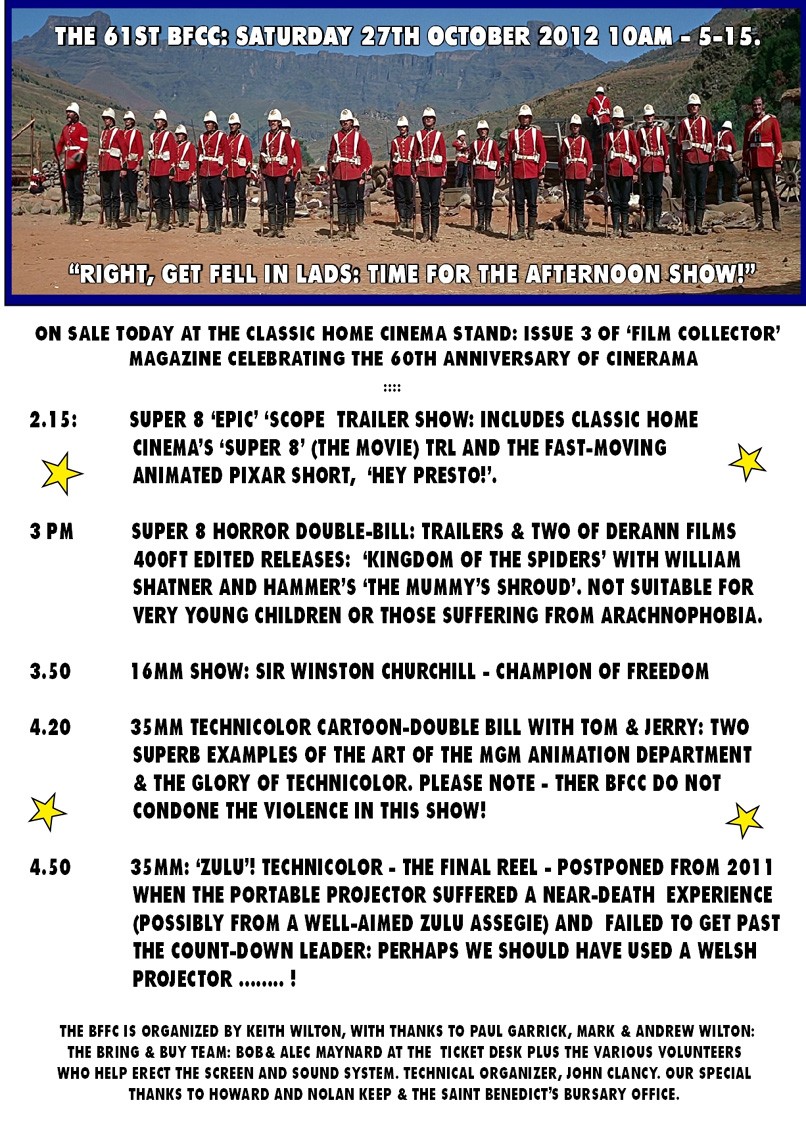 NEXT PAGE OF PHOTOS FROM THE 61st BFCC HERE.
Return to the past events pages for photos, programmes and details from previous conventions.
[HOME]&nbsp [NEWS]&nbsp [HISTORY]&nbsp [NEXT]&nbsp [PAST]&nbsp [HOME CINEMAS]&nbsp [GETTING STARTED]&nbsp [SUPER 8 FILM REVIEW]&nbsp [FILMTEK]&nbsp [LINKS]&nbsp [CONTACT US]&nbsp