THE 56th BFCC - 18th October 2008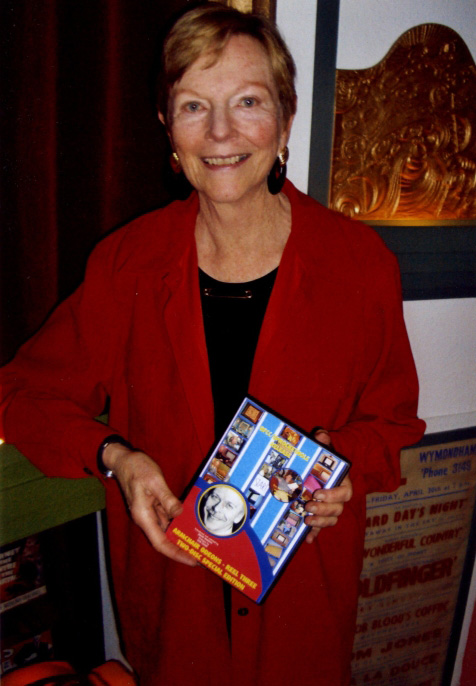 Ava Astaire McKenzie following the screening of "The Story of Verne and Irene Castle" at the Regal, Wymodham, was presented with Armchair Odeons Reel 3 in which the film is mentioned and she is seen on local TV. She is delighted with AC3!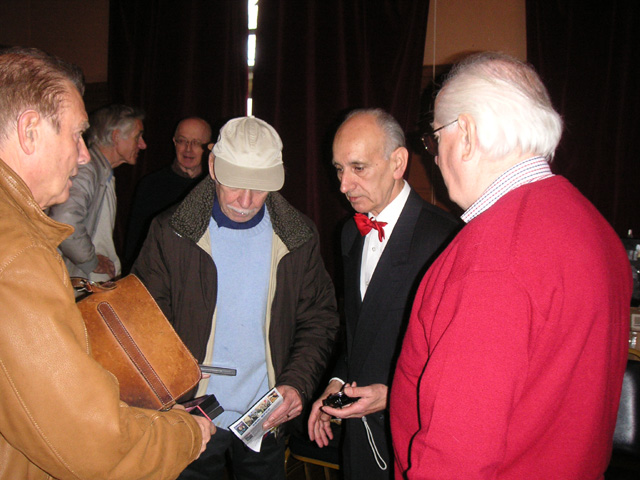 Colin Clarke, Brian Murphy (BFCC Patron), Keith Wilton and Mr. Big Screen Time (AKA Geoff Wheeler) in the projection area.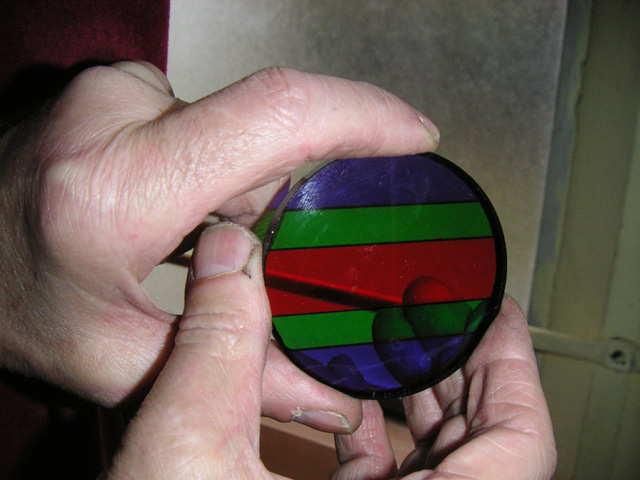 The lenticular colour filter demonstrated by Grant Lobban to produce vivid colour from black and white.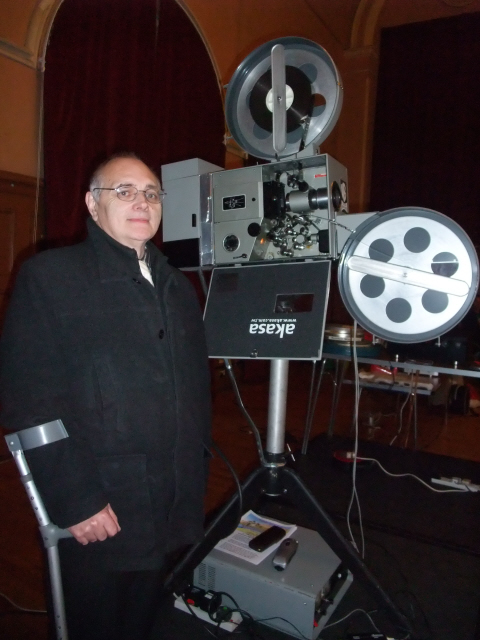 Collector Mal Brake with the BFCC 35mm Ging Gang Shan Spectra Xenon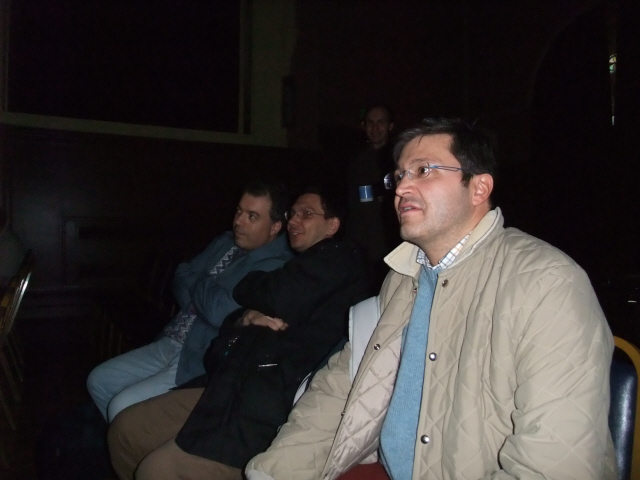 Our Italian friends came over again just for the day (Fabrizio Mosca, Giovanni Croce and Massimo Dalla Pria).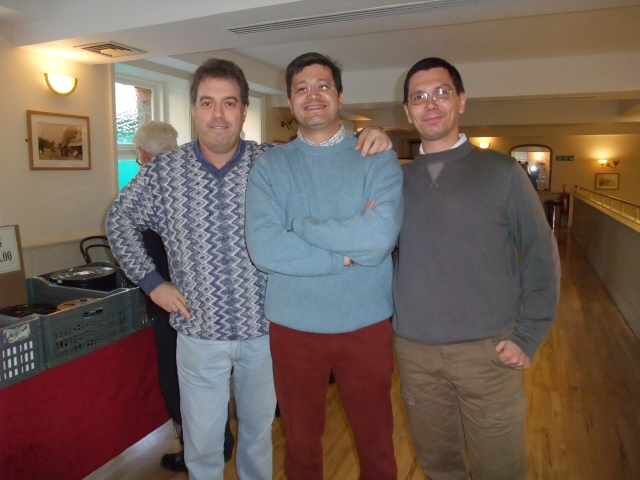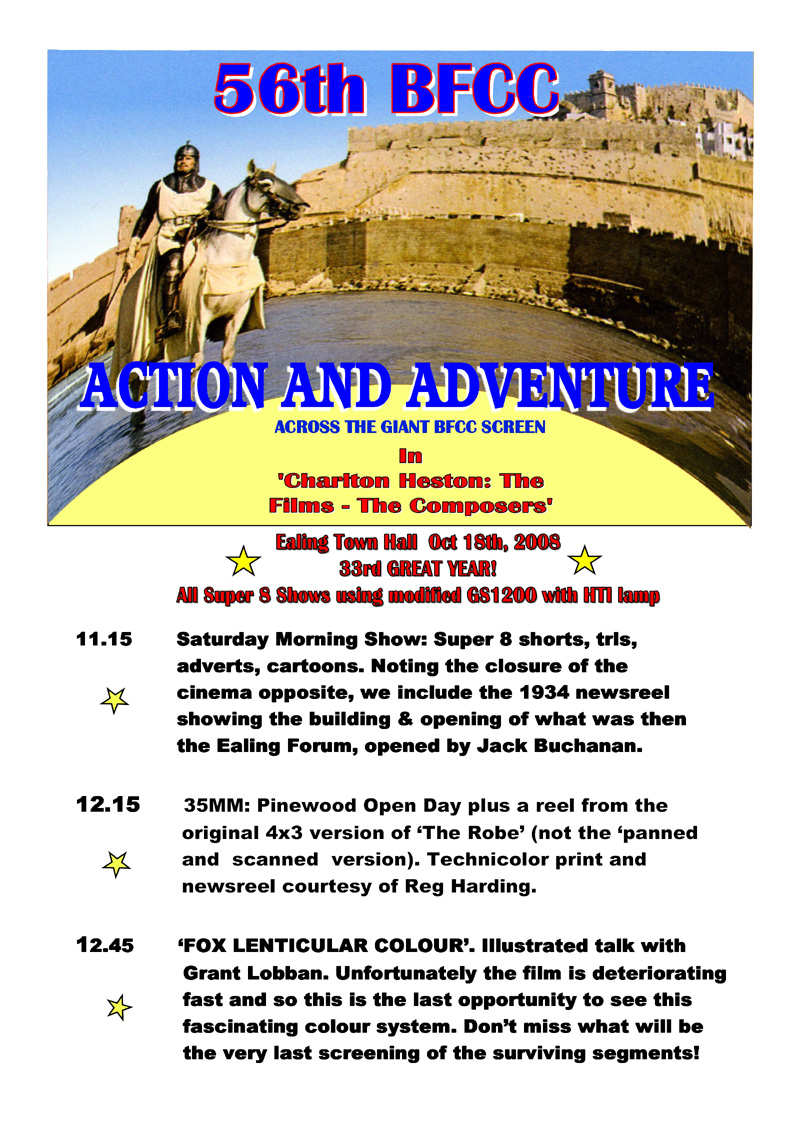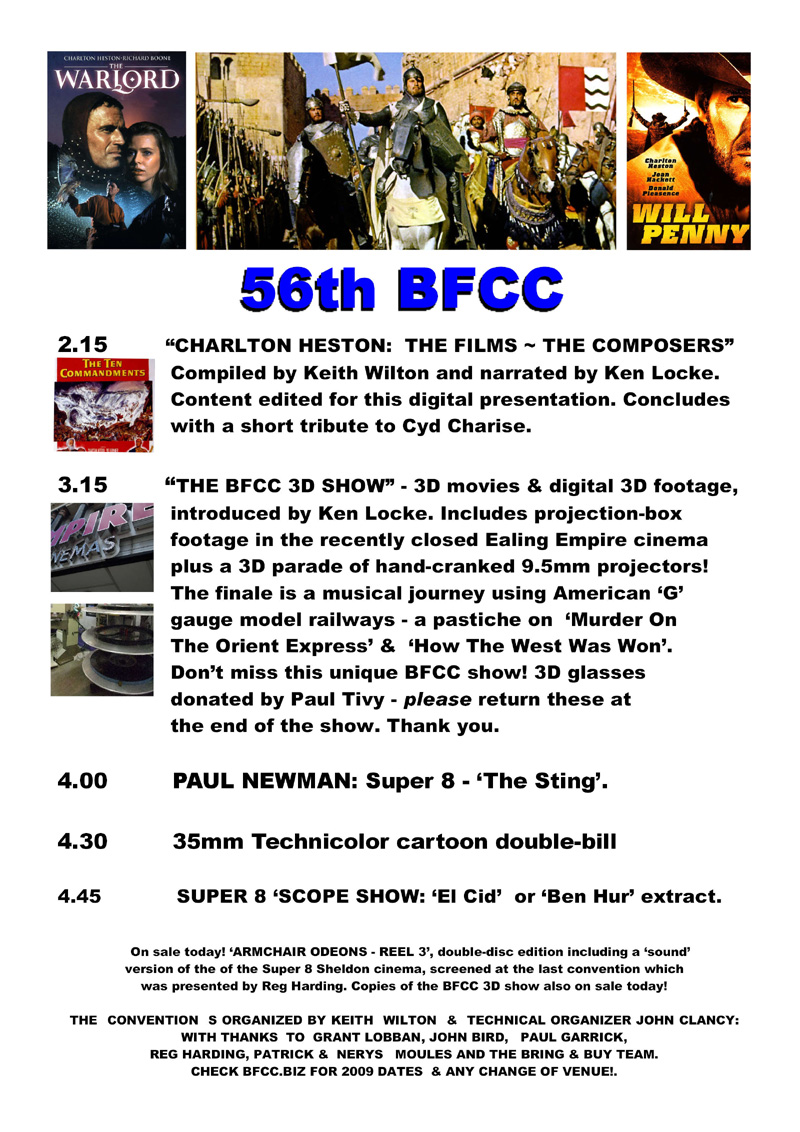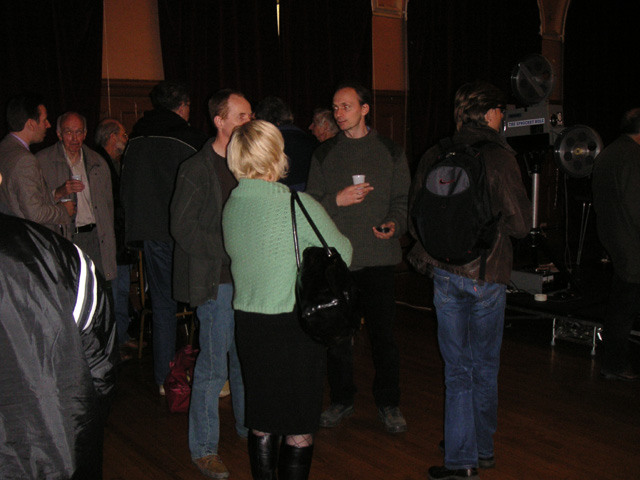 Lunchtime gathering in the projection area.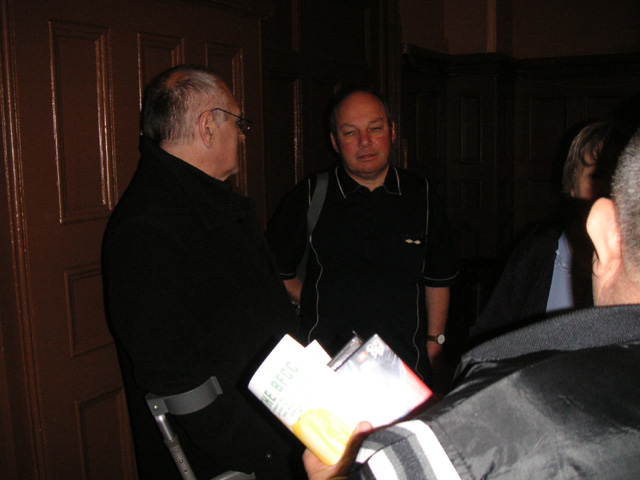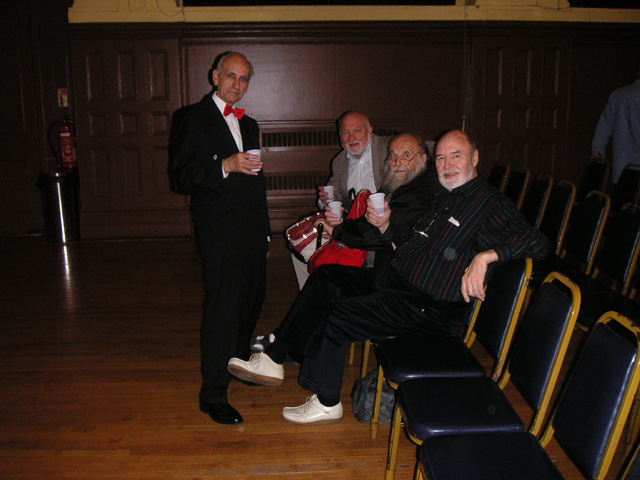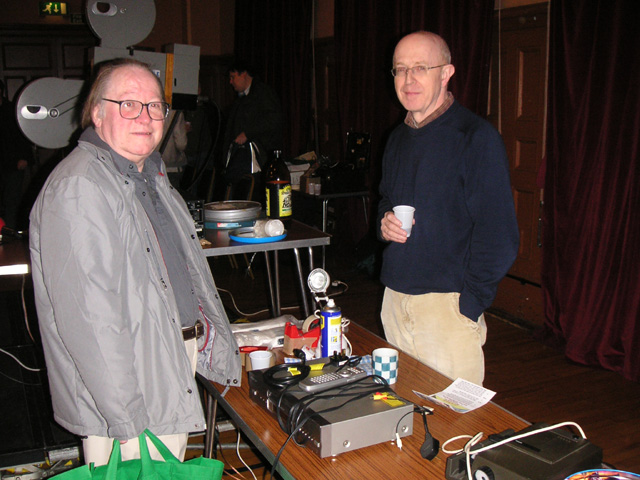 Ken Locke and Paul Garrick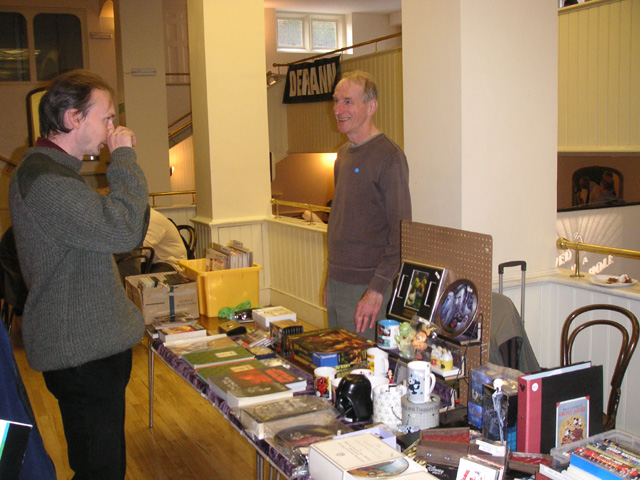 John Clancy and Bruce Latham

The Rake Enterprises stand always makes an impression with a film running constantly.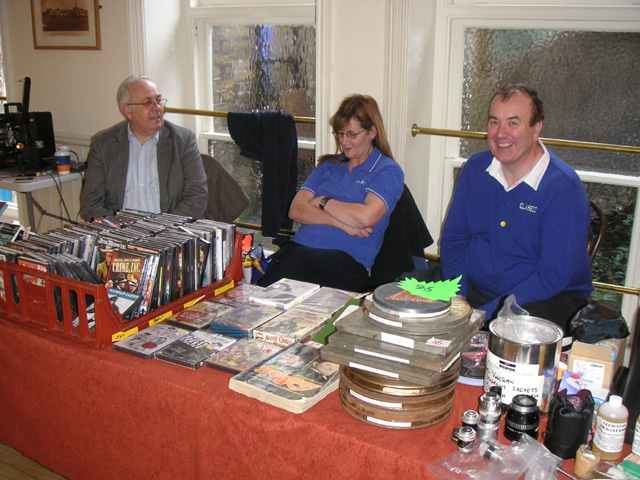 Rob Nichols (left) with Denise and Phil Sheard of Classic Home Cinema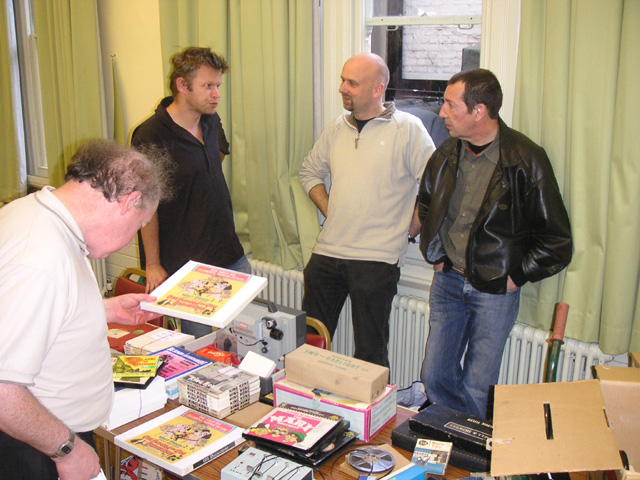 'Koeling Peckham Trading' made a return visit and pretty much cleaned up!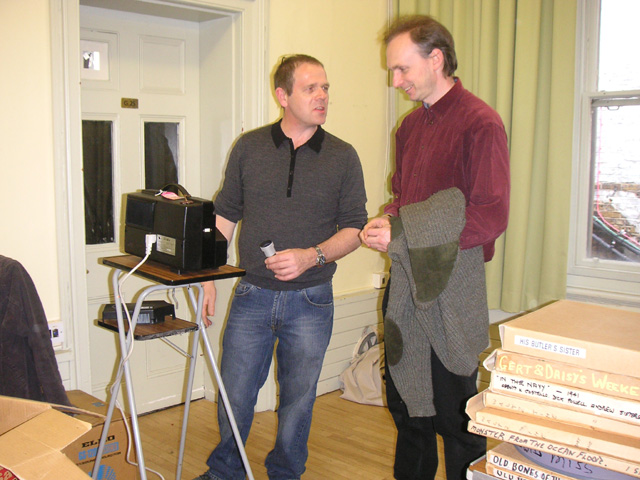 Chris Quinn has returned to the hobby after a few years absence. Here he is testing out his new projector purchase.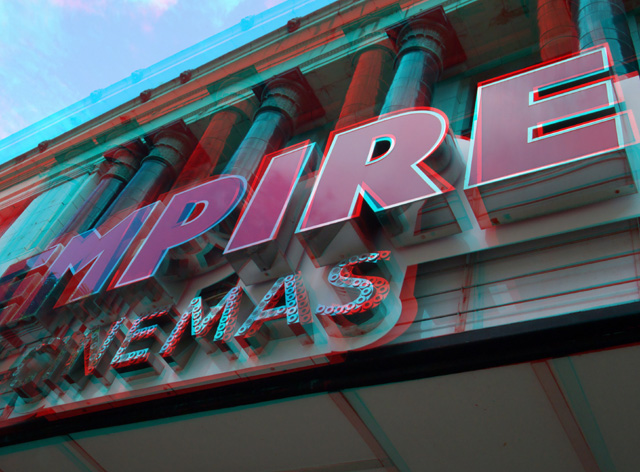 A digital 3D show made up a part of the convention programme. Don your 3D glasses for the above image with red over the left eye.
Paul Tivy and Keith Wilton produced the widescreen 3D sequences for the 56th BFCC 3D show re-creating sequences from 'Murder on the Orient Express' and the train crash from 'How the West Was Won' - sort of!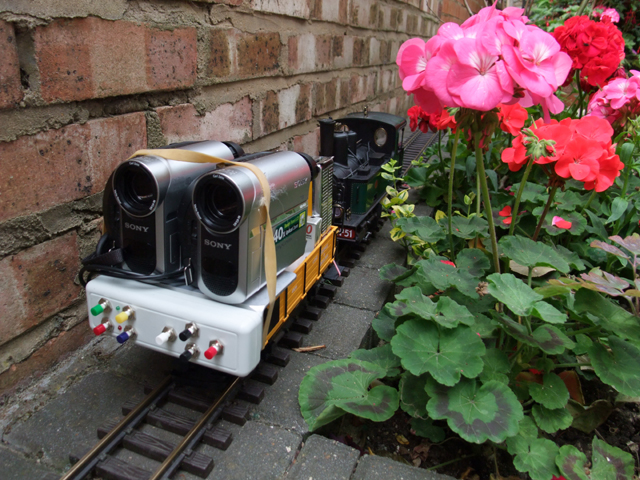 The patented Sprocket Hole 3D camera mount is shown here in close-up! Wilton has progressed from his usual string and sticky tape methods and expertly adapts a rubber band as part of the camera mount!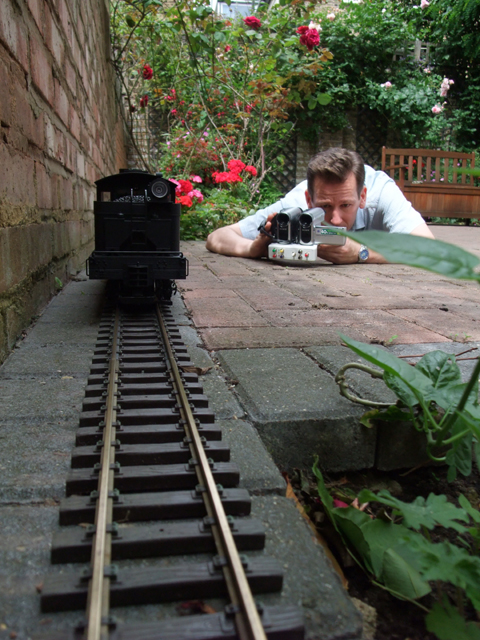 Paul Tivy filming the 'G' gauge American railway for part of the 3D show.