Geoff Wheeler's Big Screen Time sadly ceased a few years ago but now a new BIG SCREEN TIME has been started at Croxley Green with Mr. Wheeler's blessing. He was also there for this inaugural event too which gave it that real feeling of authenticity.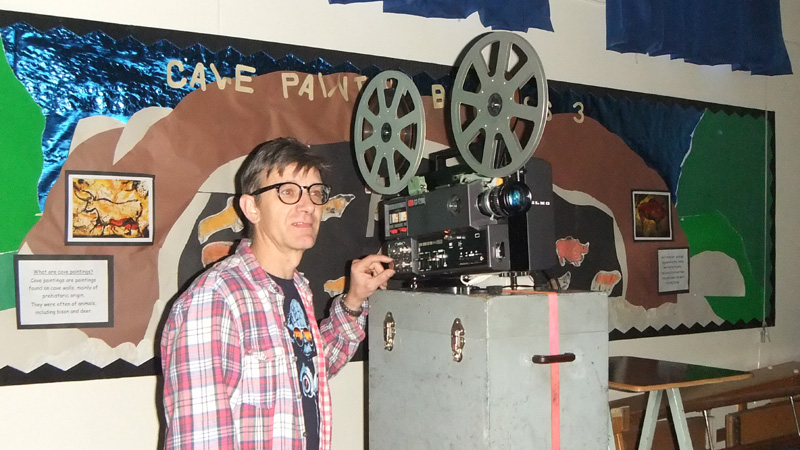 Mark Norton compiled the Super 8 'Scope Show using an Elmo GS1200 modified with an HID lamp conversion. Brighter than a standard Xenon but somewhat below that of the more expensive - and extremely rare - HTI conversion.
Simon McConway compiled an excellent show and in the other 'cinema' 9.5mm films were screened by David Wyatt in which some 28mm was also screened. Later Adrian Winchester presented a talk on Scopitone 16mm films with entertaining examples, some of which were of outstanding quality.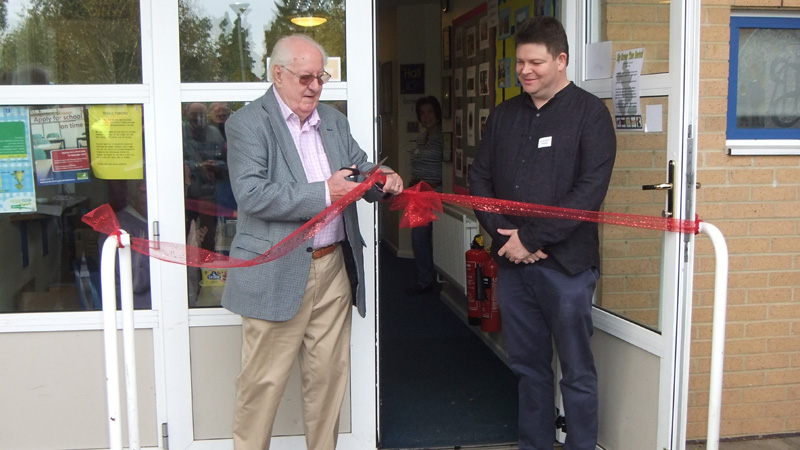 Geoff Wheeler cuts the tape!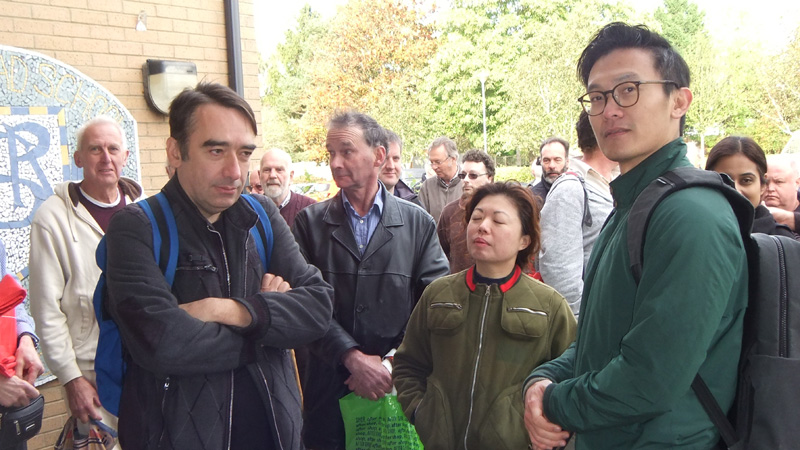 Belgian collector and BFCC regulars.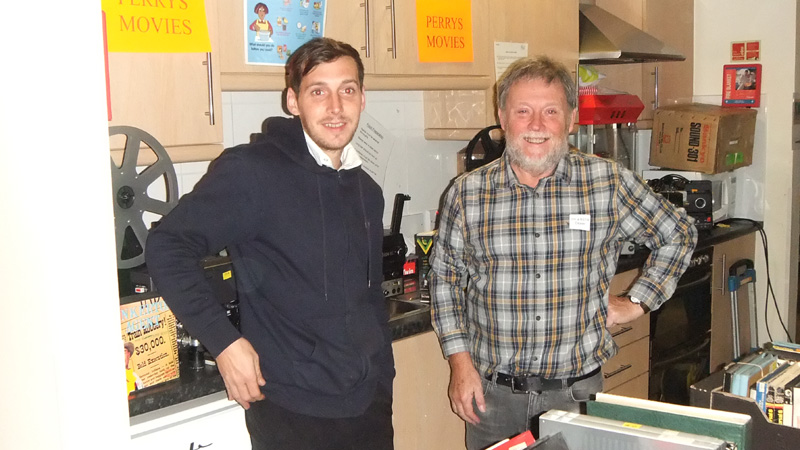 Ian O'Reilly of Perry's Movies (right) with "number 2 son".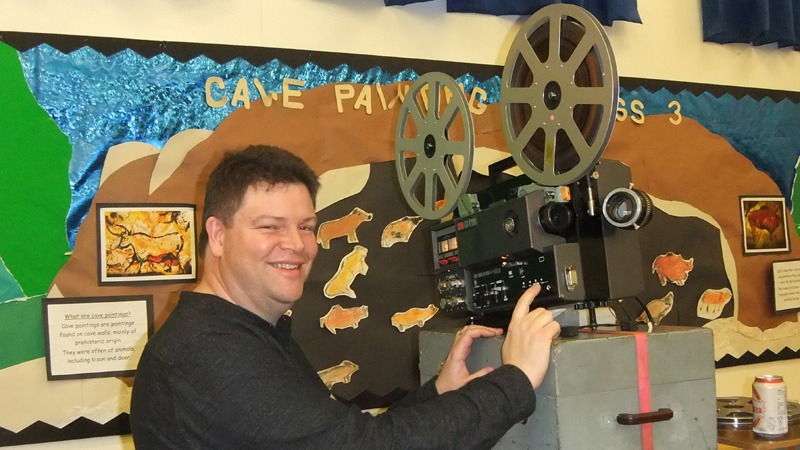 The new Big Screen Time organizer, David Tatham.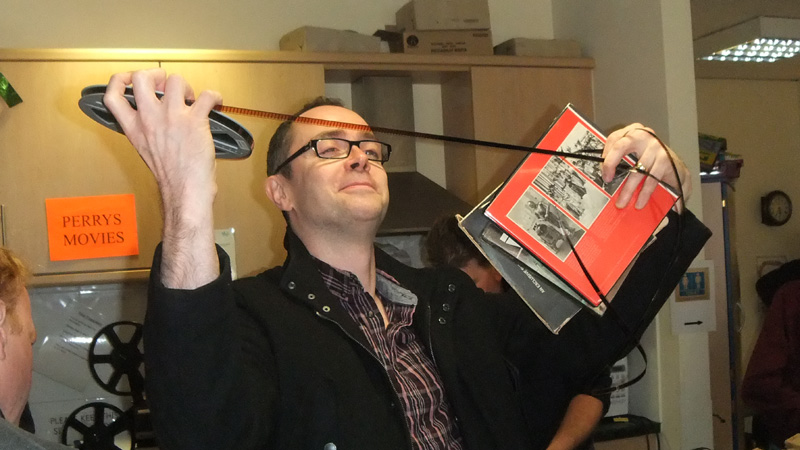 The wonder of film - something you can't do with video in any format.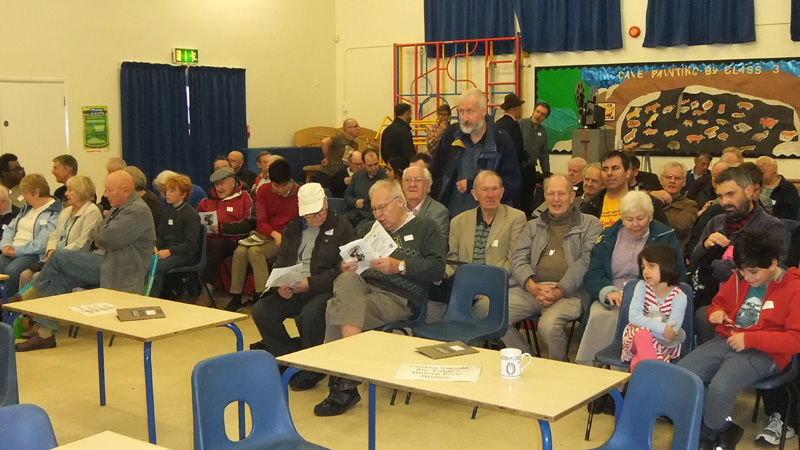 Late afternoon in the cinema.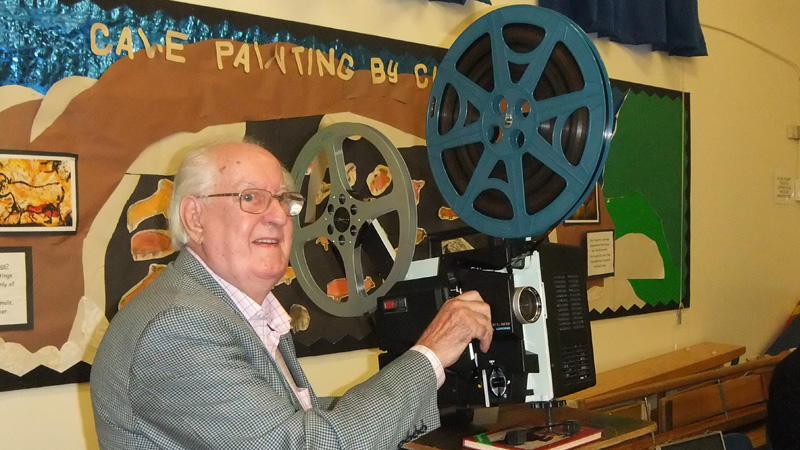 Geoff Wheeler on projection duties. He never did this at Tadley!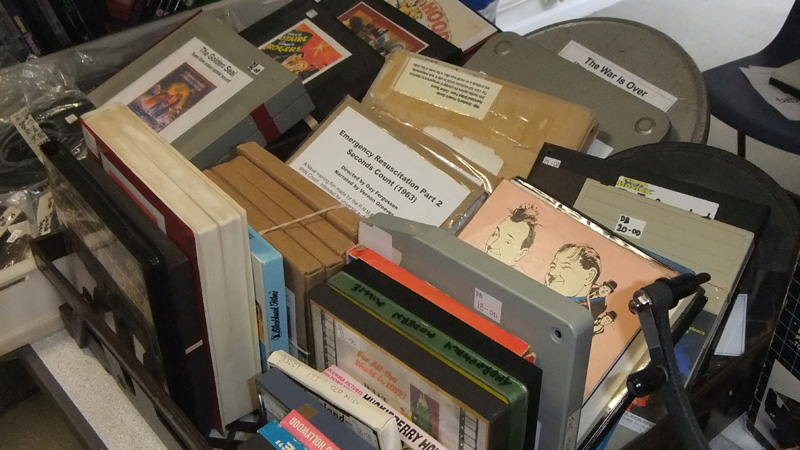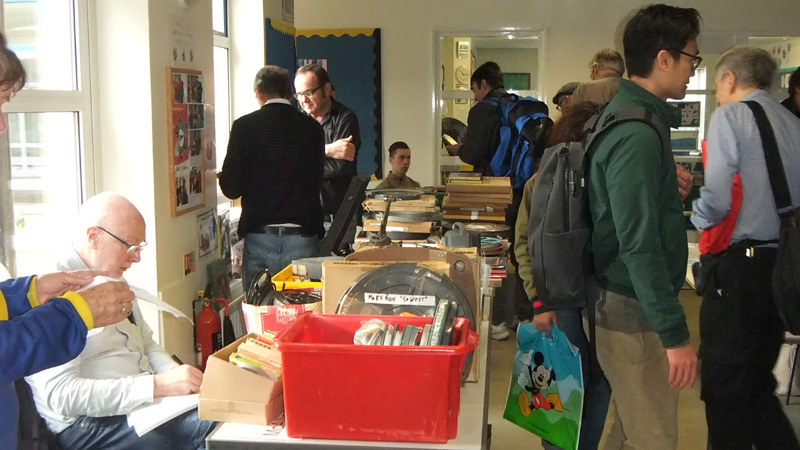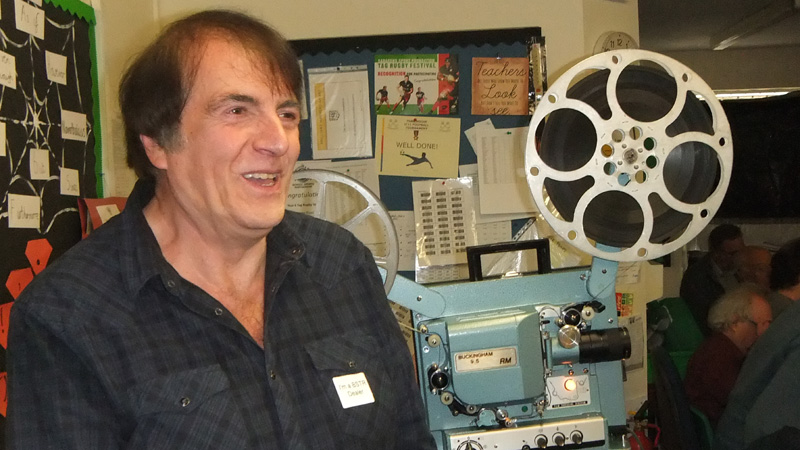 David Wyatt who screened the 9.5mm shows.
[HOME]&nbsp [NEWS]&nbsp [HISTORY]&nbsp [NEXT]&nbsp [PAST]&nbsp [HOME CINEMAS]&nbsp [GETTING STARTED]&nbsp [SUPER 8 FILM REVIEW]&nbsp [FILMTEK]&nbsp [LINKS]&nbsp [CONTACT US]&nbsp