THE NEW FILM COLLECTING MAGAZINE
When Derann closed down in September, with the Blackpool convention cancelled and the last rites read over 'Film For The Collector' magazine it seemed that the film collecting fraternity had been dealt a blow from which it would be hard to recover. But almost at once David Guest stepped in with an alternative Blackpool convention and Phil Sheard at Classic Home Cinema and Robert Nichols approached Keith Wilton to continue 'Super 8 Film Review' in a new magazine called 'Film Collector'. Keith agreed providing it had a full colour cover, was printed on decent paper and that it would be totally about film and no DVD reviews. Fortunately Phil Sheard and Robert Nichols were of the same opinion and have roped in a number of like-minded collectors with enough material for the first issue to be launched in early January 2012.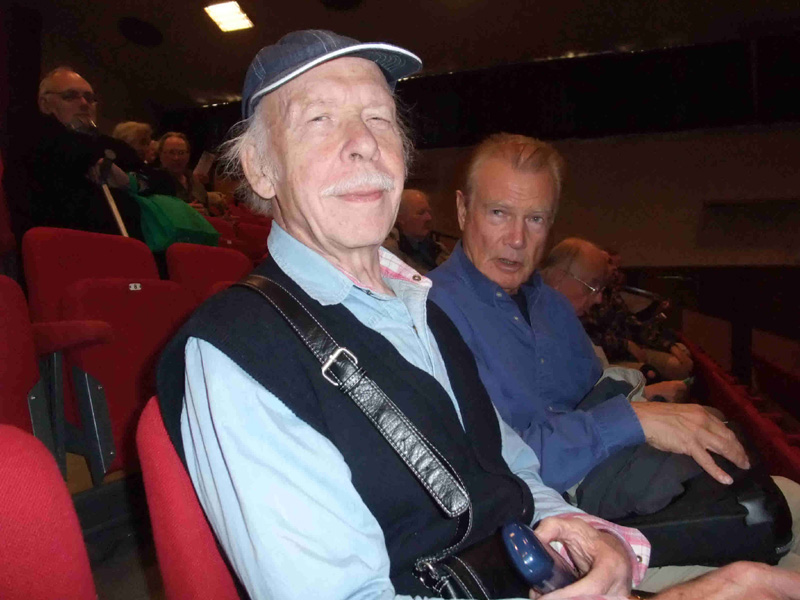 Actor Brian Murphy, The British Film Collectors Convention Patron, welcomes the new magazine and wishes it every success whilst looking forward to the first edition. Keith hopes to interview Brian at a later date on his appearances in 'The Devils', 'Sparrows Can't Sing', and the 'George & Mildred' movie.
If the subscription numbers rise sufficiently then perhaps more colour pages might be added at a later date. The 'Super 8 Film Review ' section which will contain a number of new and recent Super 8 film reviews and associated subjects will occupy the centre 8 of the 32 pages . Three editions per year will be issued priced at £4: £5 by post or £15 by subscription. Classic Home Cinema wish to make it clear this is not a profit making enterprise as the charges only just cover the £4 cover price. So it's now up to the collectors (including those that shout the loudest when shops or magazines close down) to back 'Film Collector' to ensure its success and help it develop into a publication of which we can all be proud. We need this publication. We need your support.
Classic Home Cinema, 138 Grimsby Road, Cleethorpes DN35 7DN
Tel: 44 (0)1472 291934
http://www.classichomecinema.co.uk chcinema@aol.com
[HOME]&nbsp [NEWS]&nbsp [HISTORY]&nbsp [NEXT]&nbsp [PAST]&nbsp [HOME CINEMAS]&nbsp [GETTING STARTED]&nbsp [SUPER 8 FILM REVIEW]&nbsp [FILMTEK]&nbsp [LINKS]&nbsp [CONTACT US]&nbsp