THE NEXT DVD RELEASE 'FROM CINECOLOR TO CINERAMA' FOR RELEASE AT THE 14th MAY 2011 BFCC
Never heard of 'Thrillerama', 'VastVision', 'Atomsmasher' 'Cinemagic' or the pre-World War II optical musical-soundtrack Radiogram? Which long-forgotten film pipped 'The House of Wax' to become the second 3D feature film premiered in the UK? From Cinecolor to Cinerama is a glorious extravagaza of screen shapes, sizes and colour film systems with background information including rare items on 3D and anamorphic film processes - coming soon to a screen near you!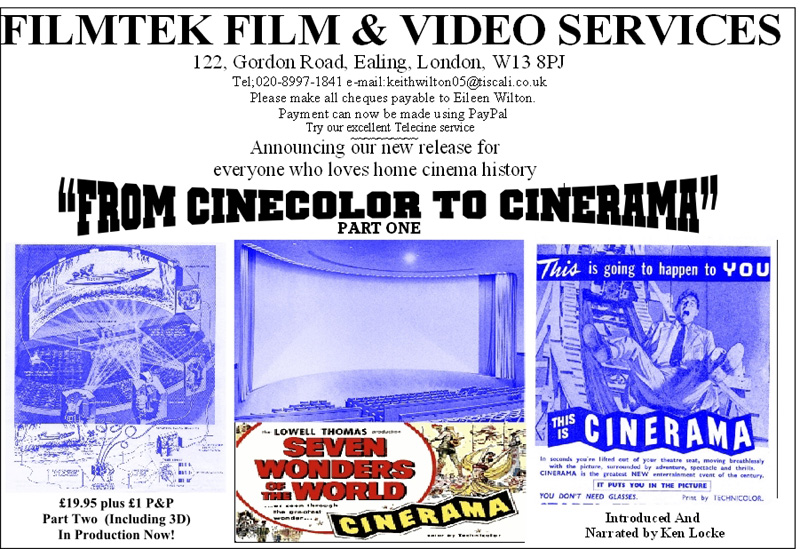 Details for the next BFCC to be held 14th May 2011 at the Winston Churchill Hall in Ruislip can be found on the Next Event page.
[HOME]&nbsp [NEWS]&nbsp [HISTORY]&nbsp [NEXT]&nbsp [PAST]&nbsp [HOME CINEMAS]&nbsp [GETTING STARTED]&nbsp [SUPER 8 FILM REVIEW]&nbsp [FILMTEK]&nbsp [LINKS]&nbsp [CONTACT US]&nbsp