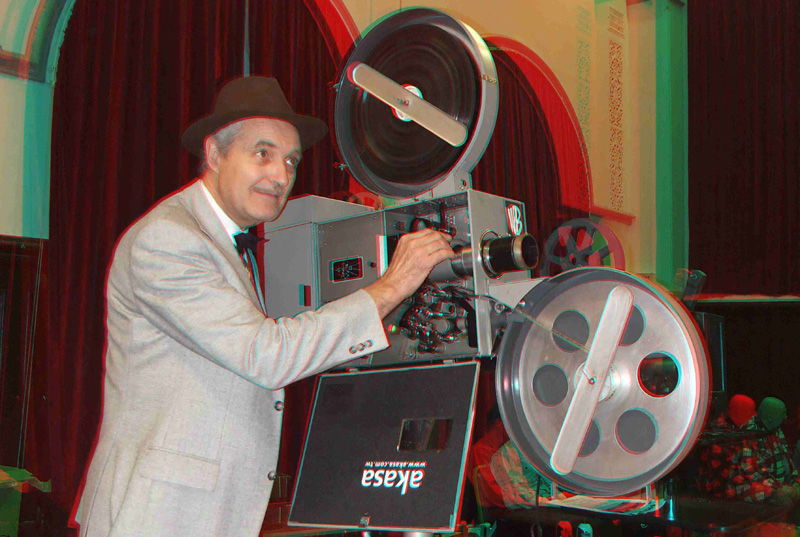 Nigel Lister with the 35mm convention projector.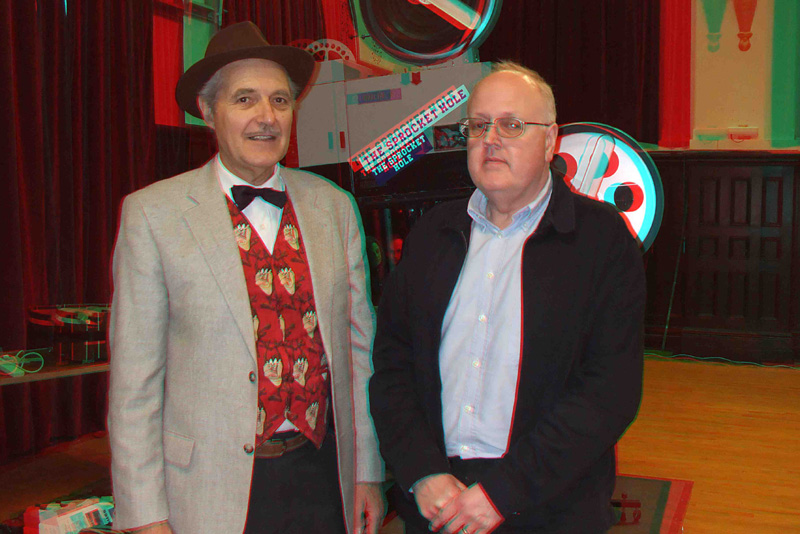 Nigel Lister and Kevin Wheelan.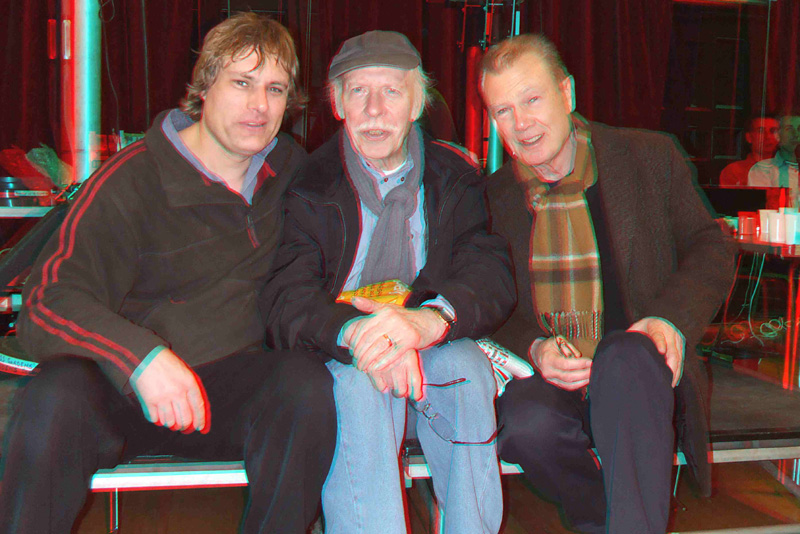 Brian Murphy with Mark Wilton (left) and Colin Clarke (right).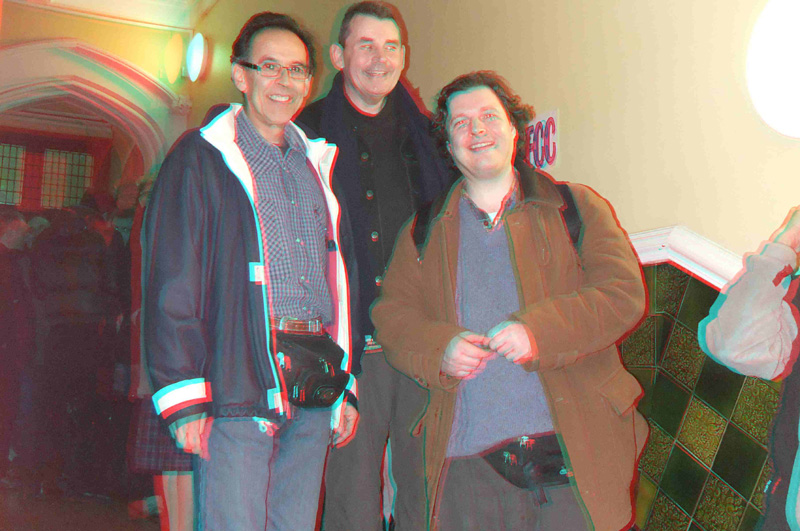 More international visitors than at any previous event. The above image shows our friends from France.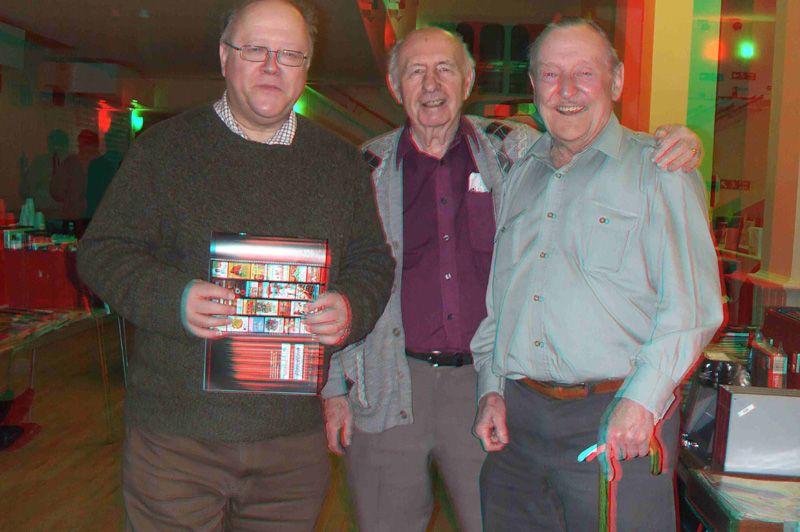 Patrick Moules of the Bring and Buy with BFCC team members Billy Brooks (centre) and John Bird (right).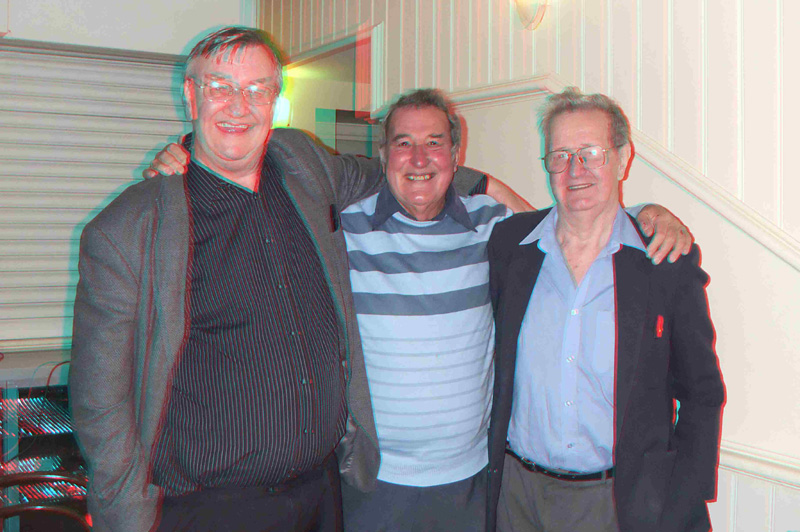 16mm dealer Tony Hutchinson with Noel Pratt (centre) and Laurie Ringrow (right).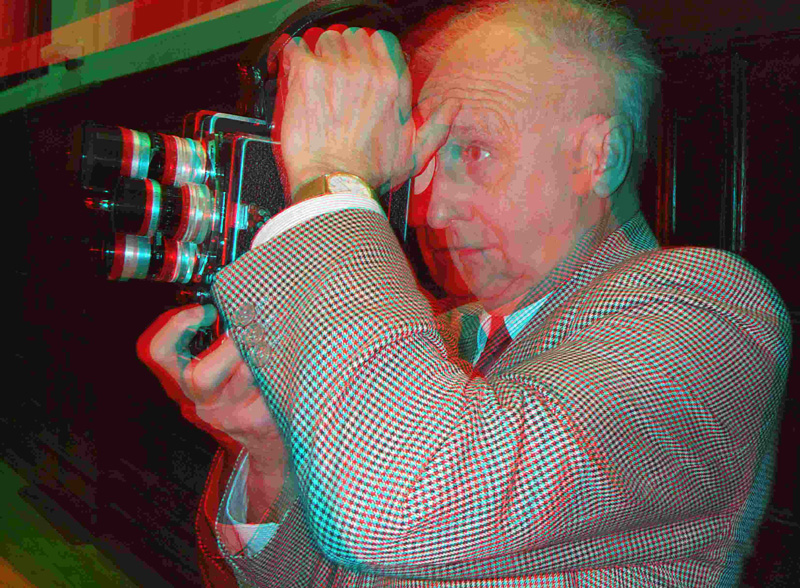 Bryan Pearce with a 16mm Bolex.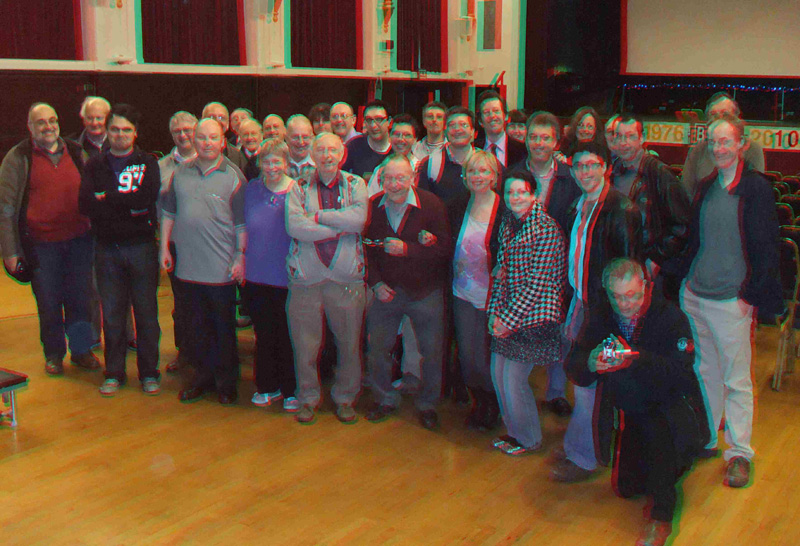 The lunchtime social in the projection area. A gathering of film collecting enthusiasts from all over the world.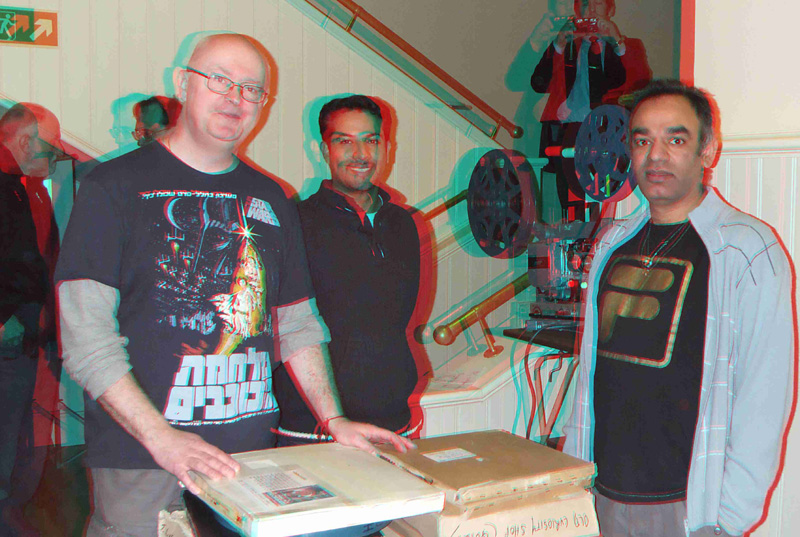 Rake Movies.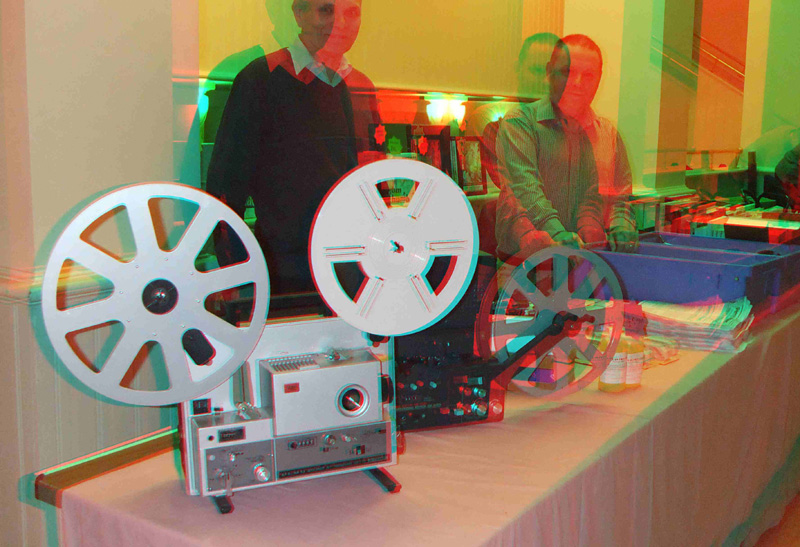 Perry's Movies.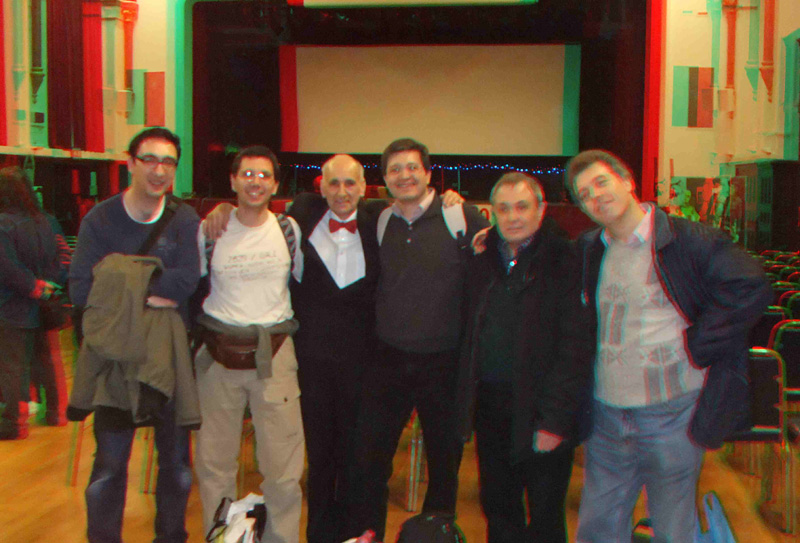 Our German and Italian friends with Wilton of Ealing interloping!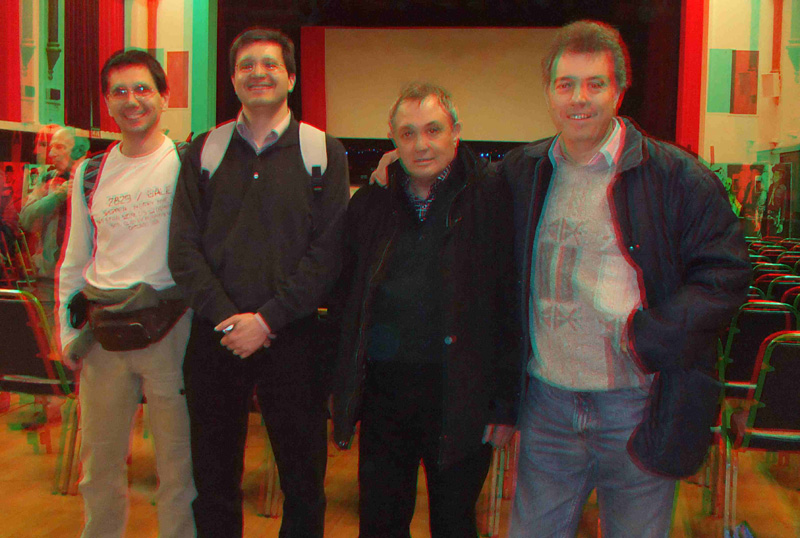 The Italian Mob! Fabrizio Mosca, Giovanni Croce, Dino Semenzato and Massimo Dalla Pria.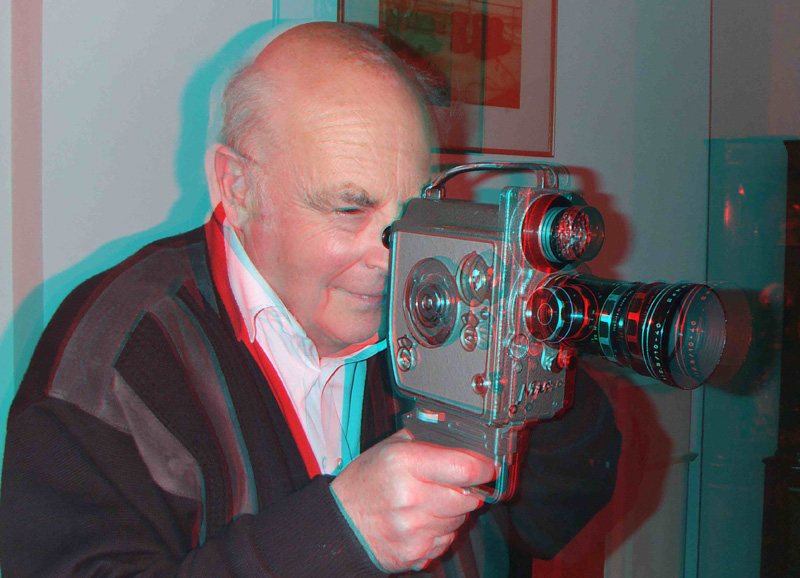 After the convention - Mike Crisp, formerly conductor of the BBC Elstree Concert Band who played at many BFCC's years ago, back at the Sprocket Hole.
The following pictures and prose were kept on the 'Next Event' page prior to the date of the 59th BFCC. The intention was to keep everyone informed of progress with the convention 35mm projector which was broken!

During a Christmas showing of Tom brown's Schooldays the Chinese Spectra 35mm machine used at the BFCC developed a fault on the ballast supply box which was overheating. It was taken to Noel Pratt (near Nottingham) on Saturday 30th of January. We have high hopes of a successful repair since Noel is a fine electrical and mechanical engineer. Observe the large model railway engine he built in his garage workshop. 'He's all steamed up and ready to go!'
Will the projector be ready in time for the 59th BFCC on March 22nd 2010? Watch this space for progress reports and any future developements.