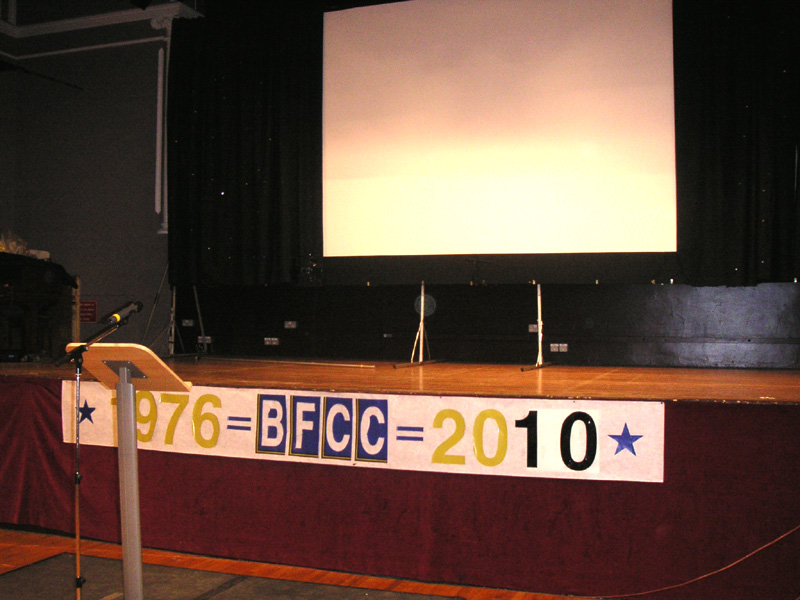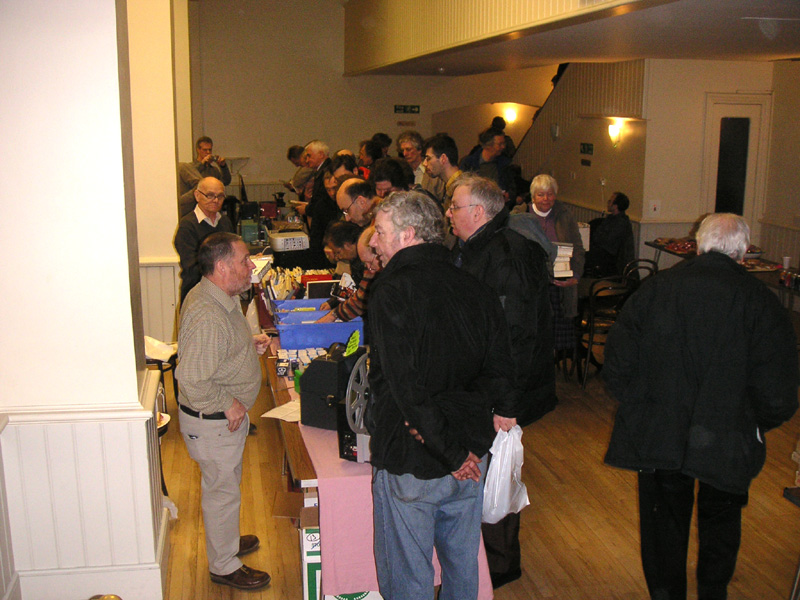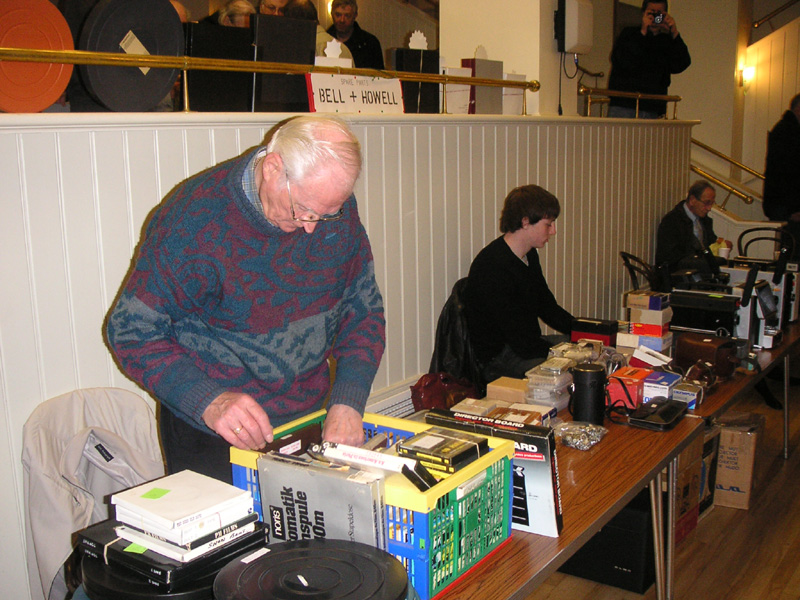 In the image above note the chap taking a photo in the background, upper right - that is collector Andrew Ellis and the picture we caught him taking is below...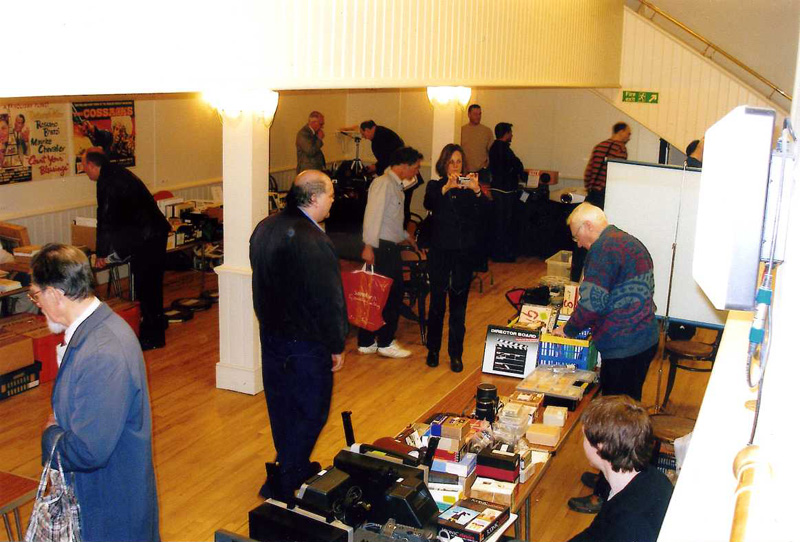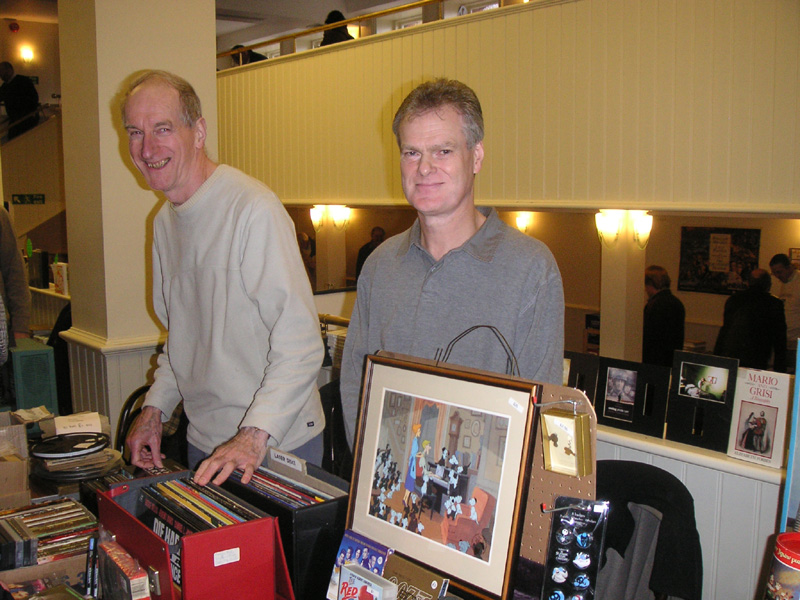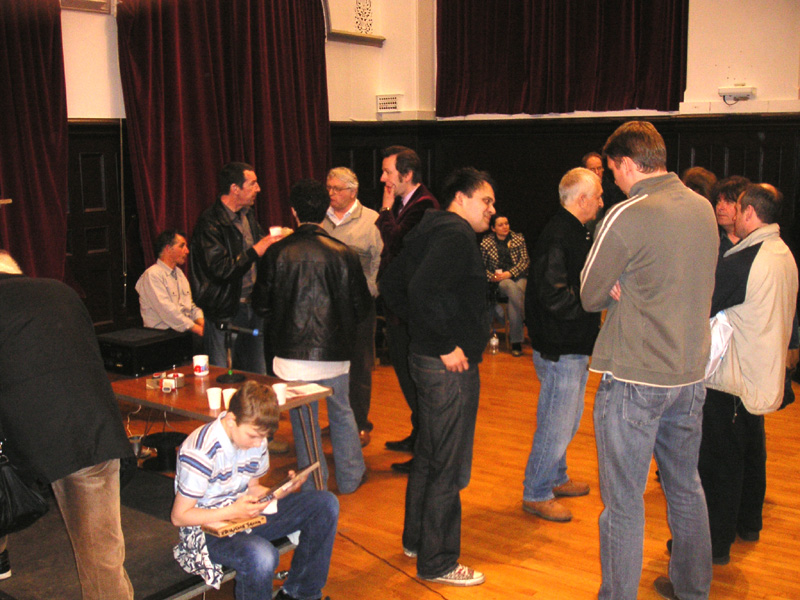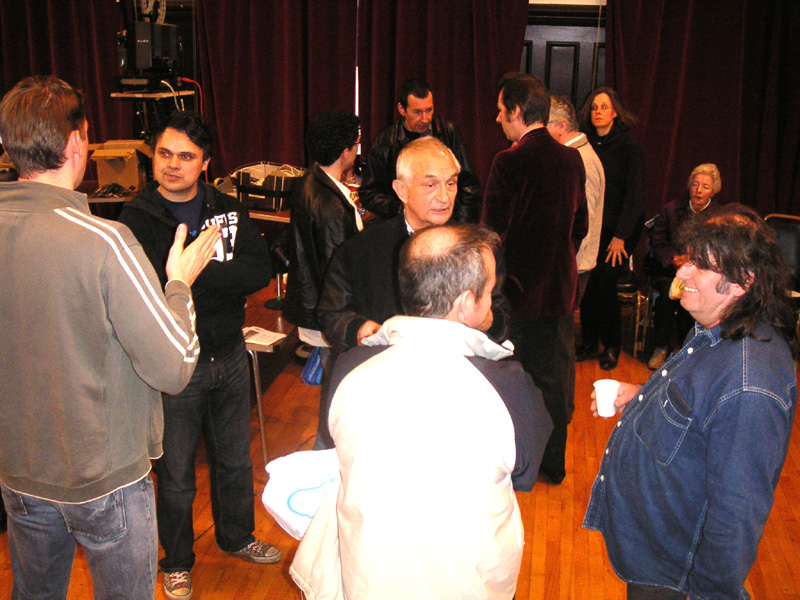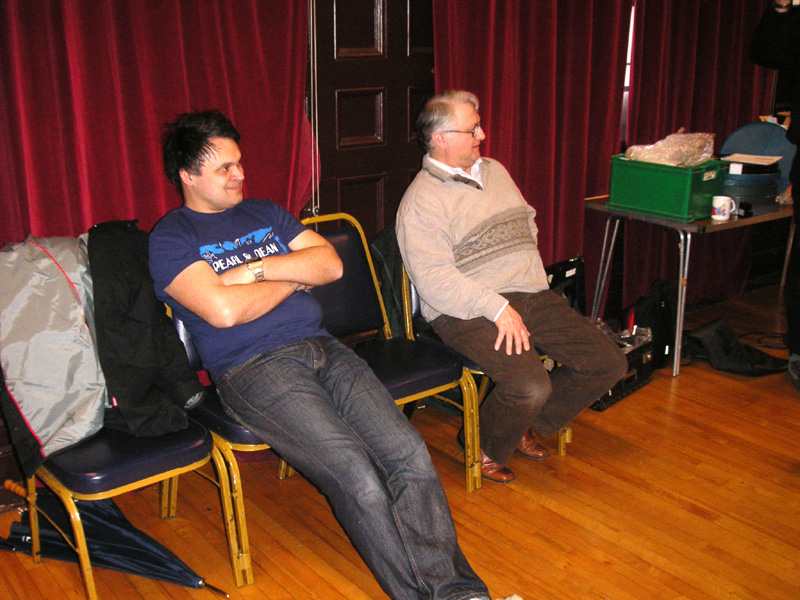 Robert Tucker and David Pannell taking a break.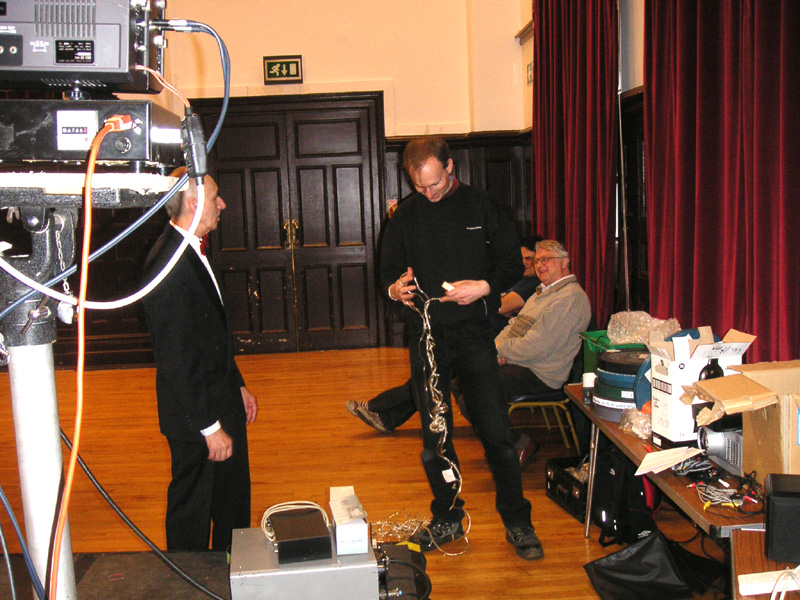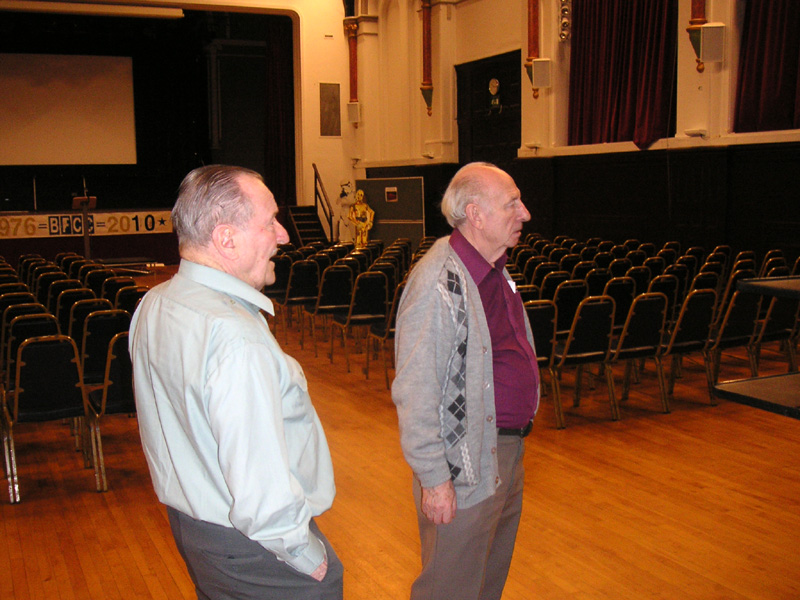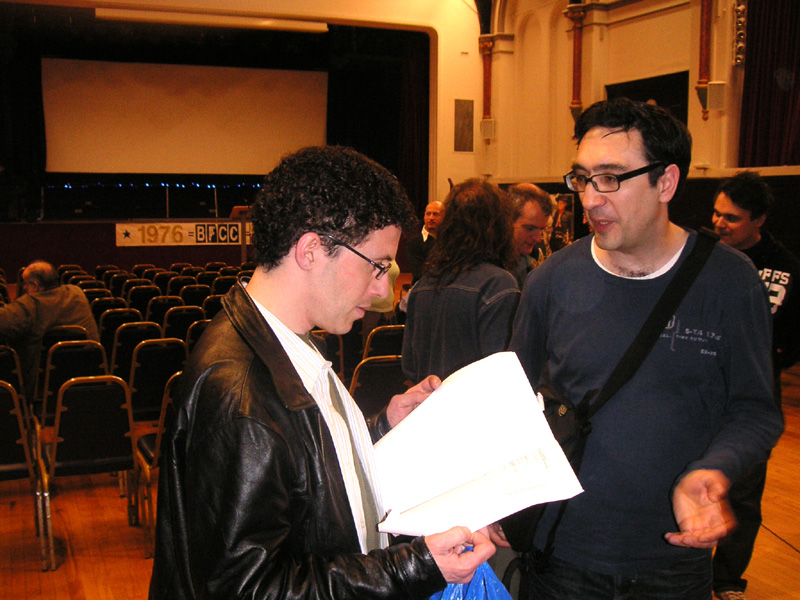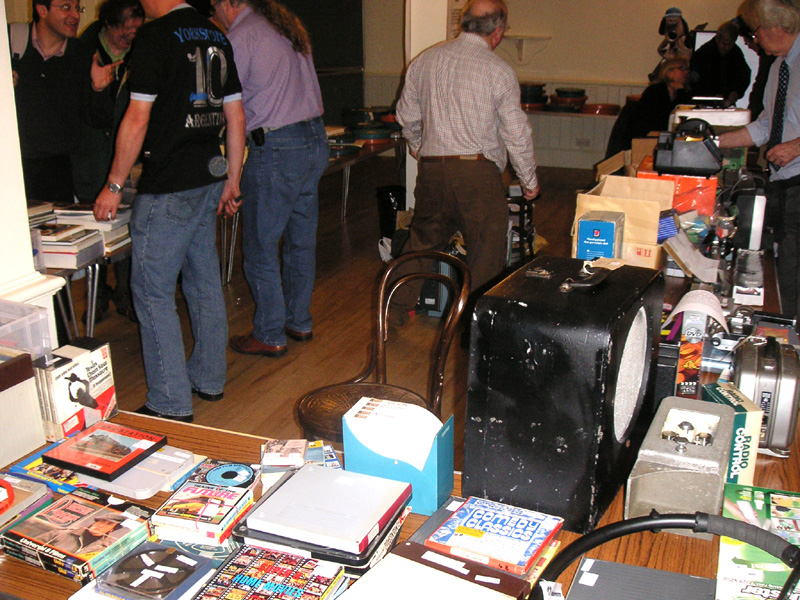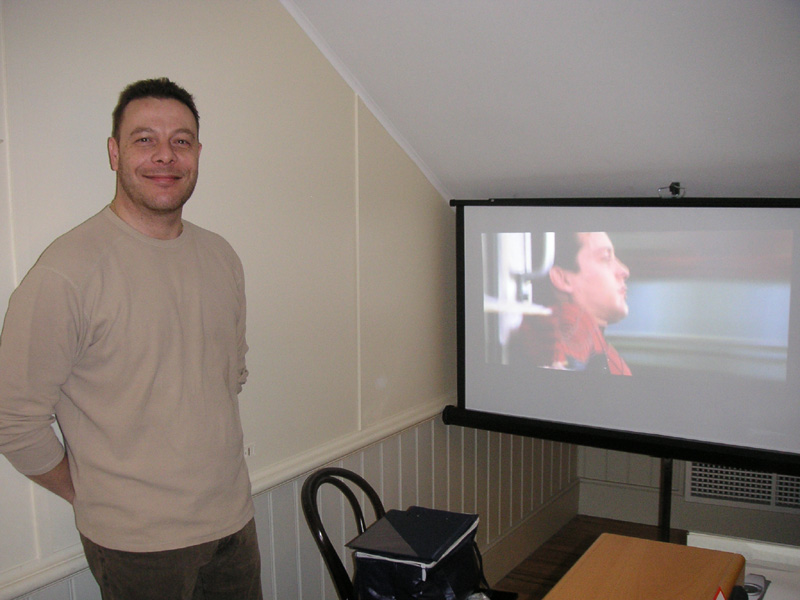 Adrian Simmonds of Derann demonstrating some excellent video projection, home cinema and Blu-Ray discs on his table. Some bargains were had here!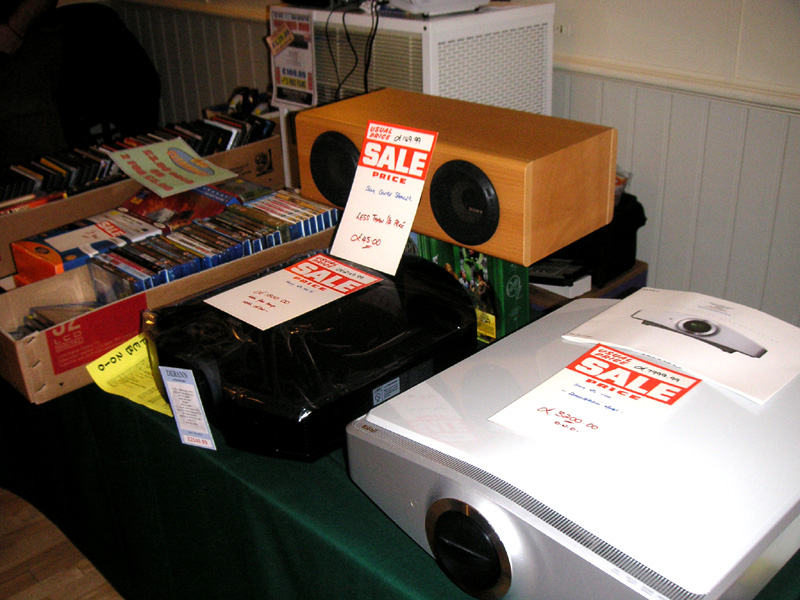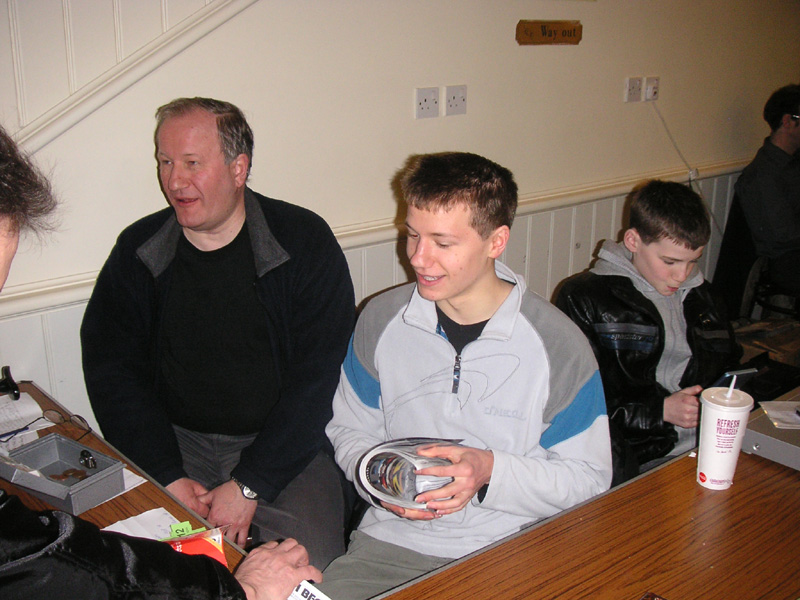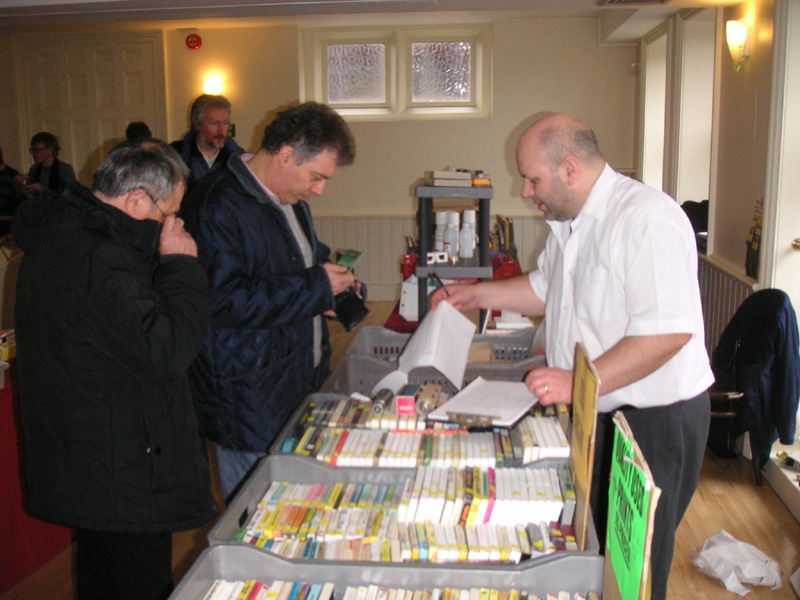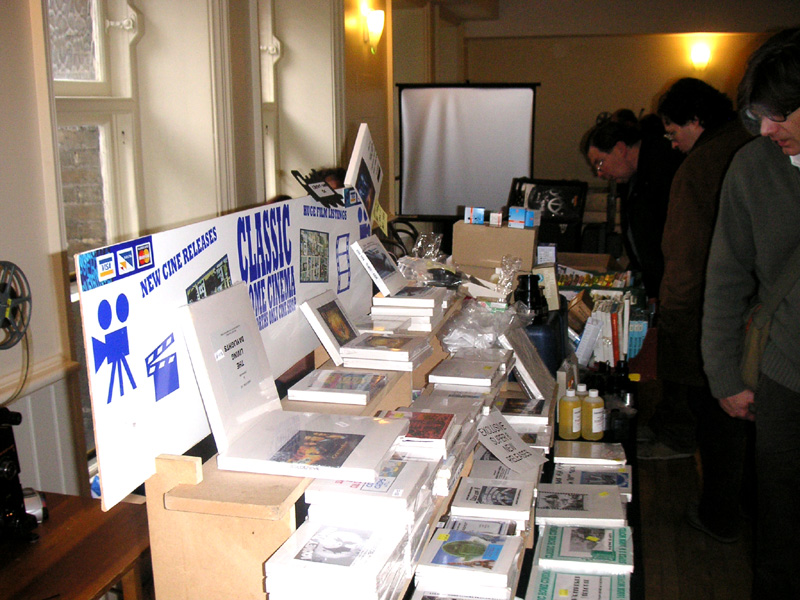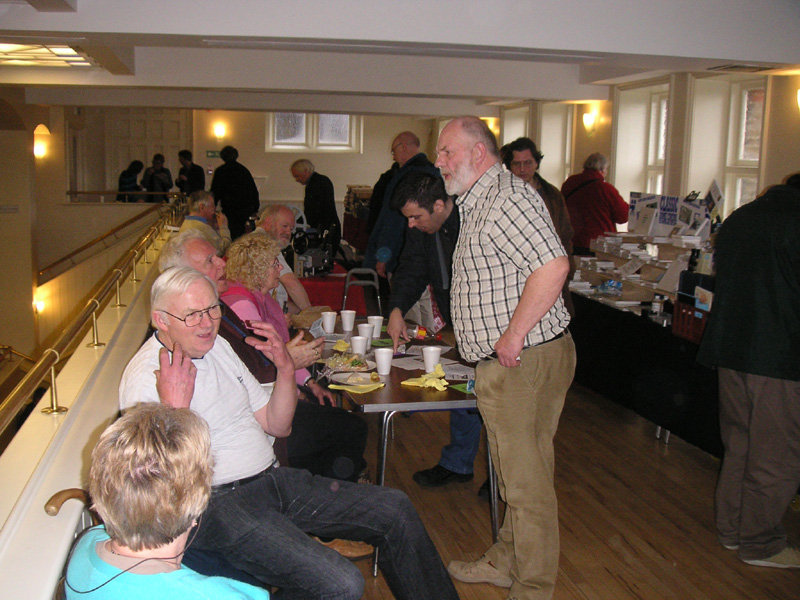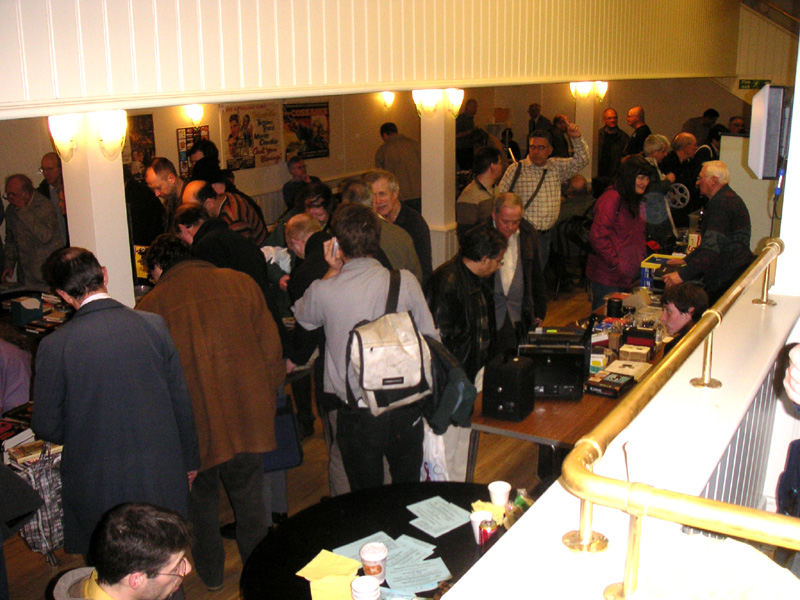 CLICK NEXT PAGE to go to 59th BFCC page 3
CLICK PREVIOUS PAGE to go back to 59th BFCC page 1
Return to the past events pages for photos, programmes and details from previous conventions.
[HOME]&nbsp [NEWS]&nbsp [HISTORY]&nbsp [NEXT]&nbsp [PAST]&nbsp [HOME CINEMAS]&nbsp [GETTING STARTED]&nbsp [SUPER 8 FILM REVIEW]&nbsp [FILMTEK]&nbsp [LINKS]&nbsp [CONTACT US]&nbsp