THE 58th BFCC
17th OCTOBER 2009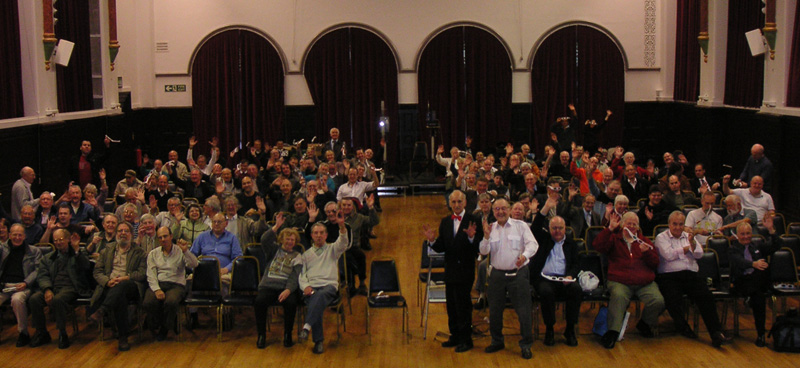 11.15 Saturday morning show. Cartoons, Trls, etc plus advert reel from Derann and two Classic Home Cinema 1960's pop promo's.
12.15 35mm trailer show courtesy of Dave Fouracre
12.40 Reel from "The Italian Job", from The Robert Tucker collection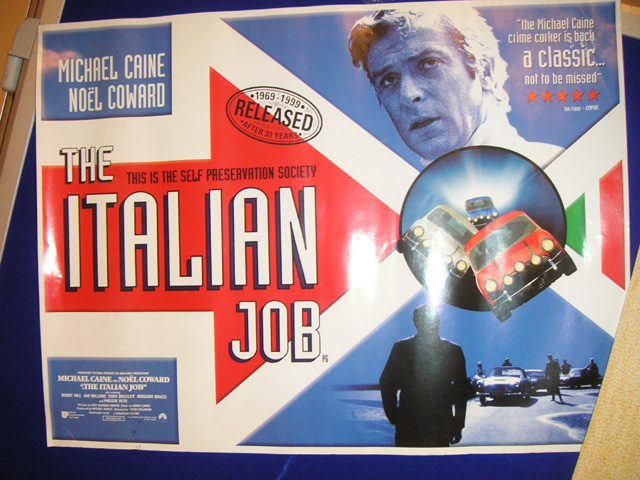 1pm Cinema closed – visit the dealers!
2.15 Music From The Movies
2.50 Digital 3D Show followed by an announcement on the future of The BFCC
3.25 Short Super 8 mute Apollo 11 Film with sync' pulse music and sound effects.
3.45 Errol Flynn: 35mm reel from "Silver River"
4.20 The Ladykillers": 35mm reel from the Dave Fouracre collection
4.40 35mm - The last reel from 'The Adventures of Robin Hood'.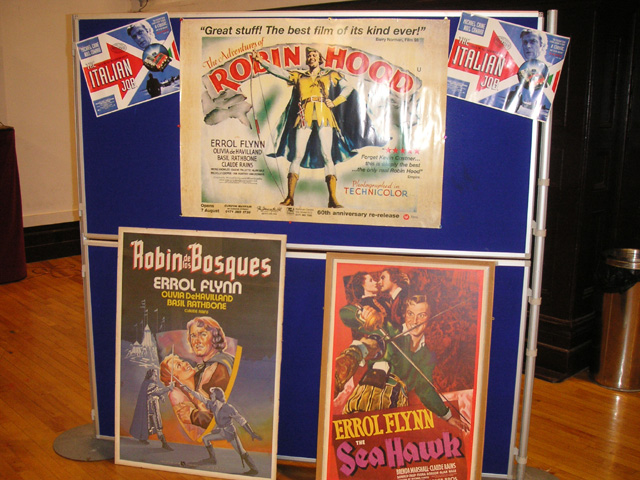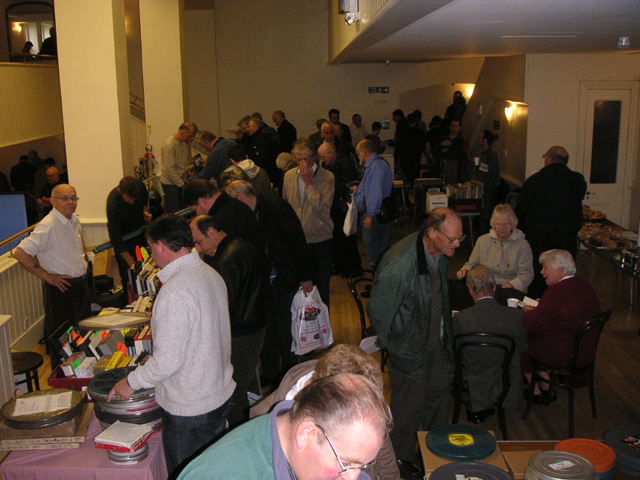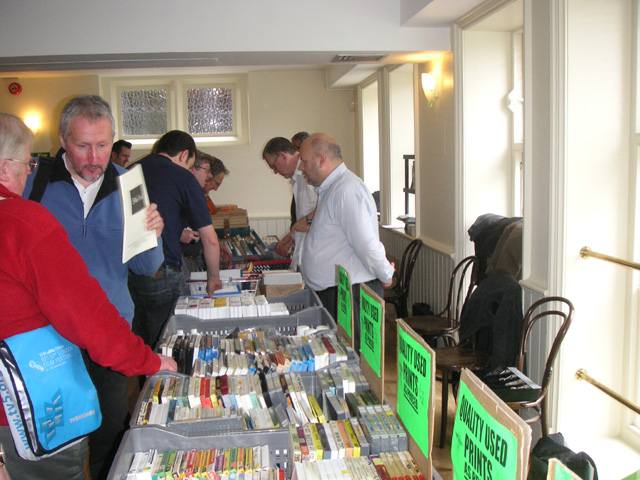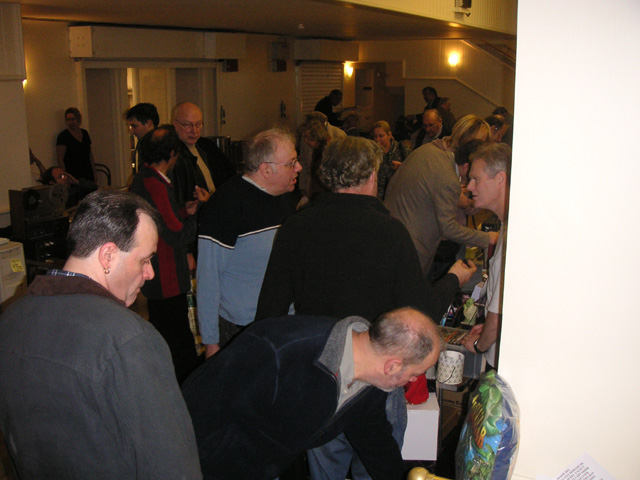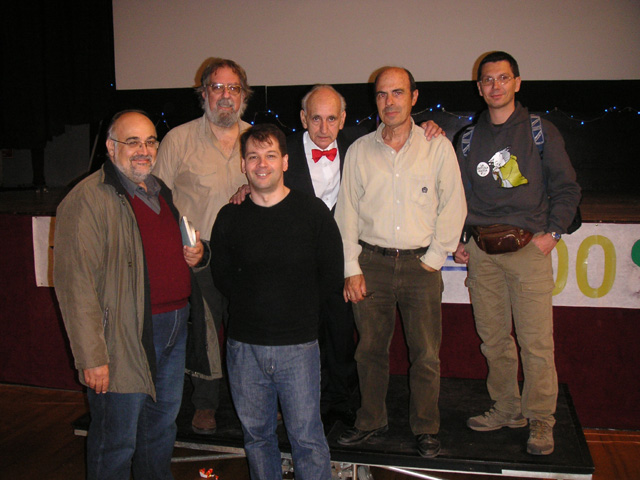 From Greece and Italy they came.
From Greece (left to right): George Tsakonas, Takis Karayannis, Yanis Tzortzis (who came from Brum!)and Vangelis Proios with Fabrizio Mosca from Italy.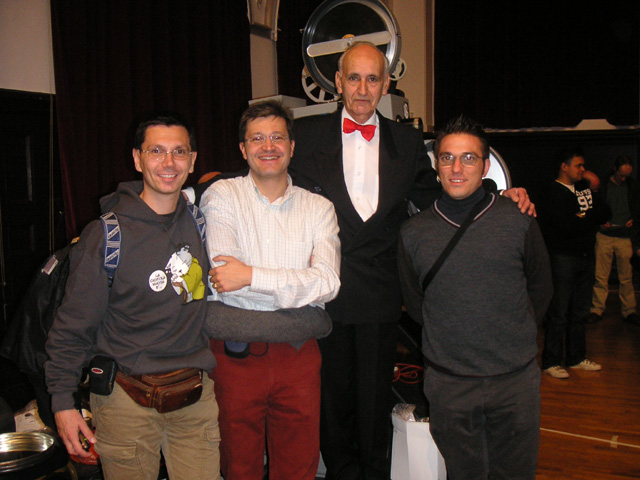 The real 'Italian Job'... minus the Godfather of course - that's Mr. Wilton in the dickie bow tie.
Left to right: Fabrizio Mosca, Giovanni Crocè, Keith Wilton, Giuseppe Danova.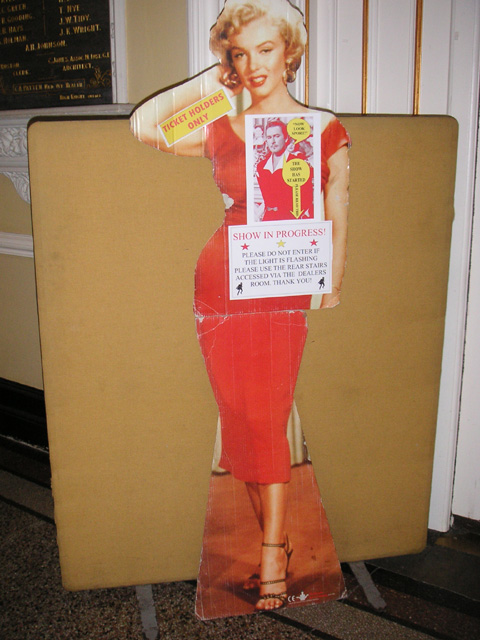 Marilyn guarding the cinema entrance.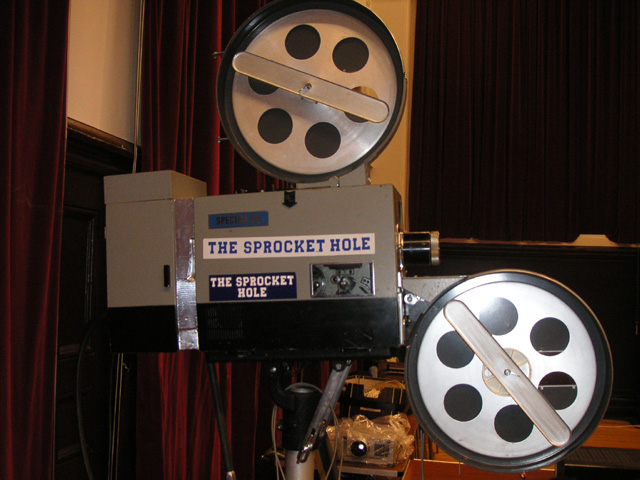 Keith's 35mm projector, complete with modifications for verrrrry bright xenon lamp projection.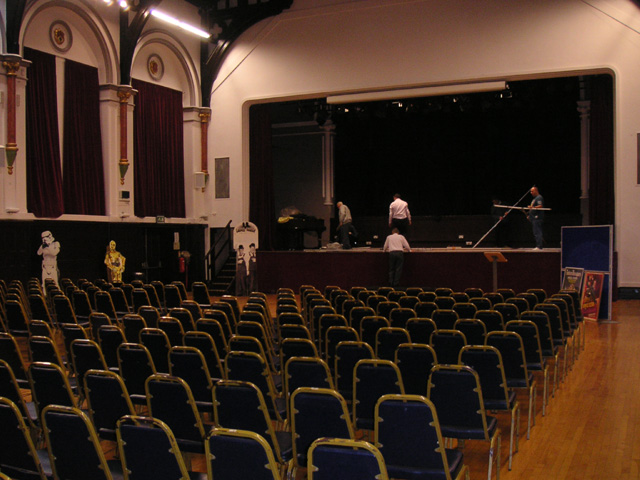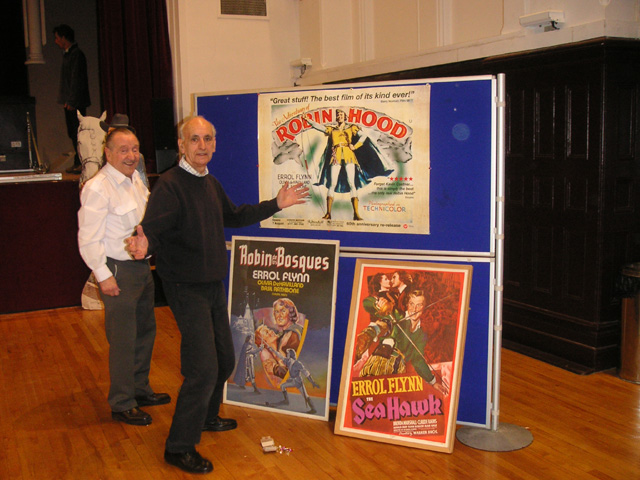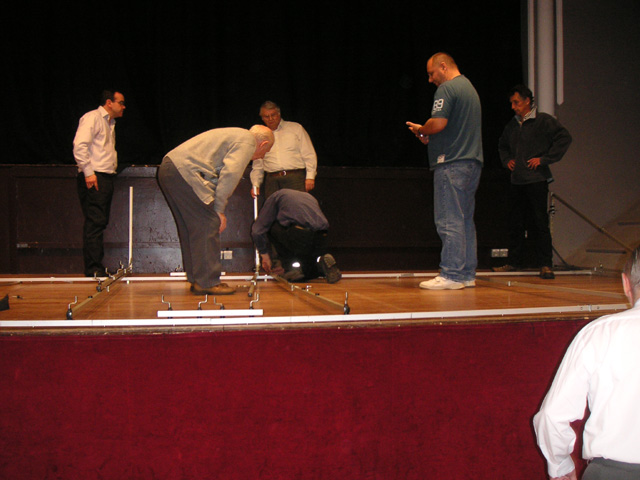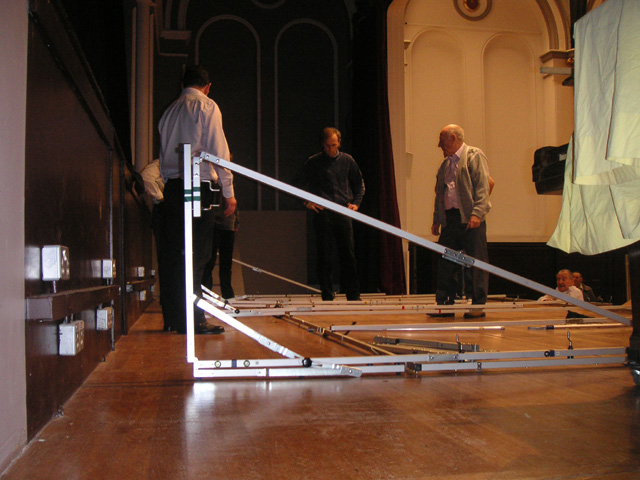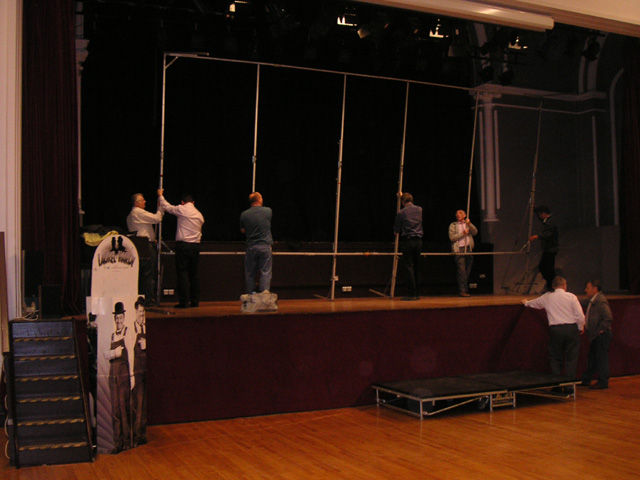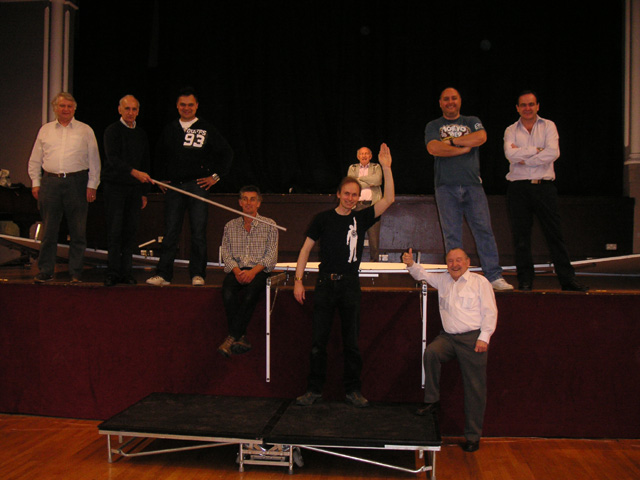 Plenty of help with the 24 foot CinemaScope screen this time...
left to right: David Pannell, Keith Wilton, Robert Tucker, Tim Poole, John Clancy, Billy (in the background), John Bird (foreground), Mark Williams and Murray.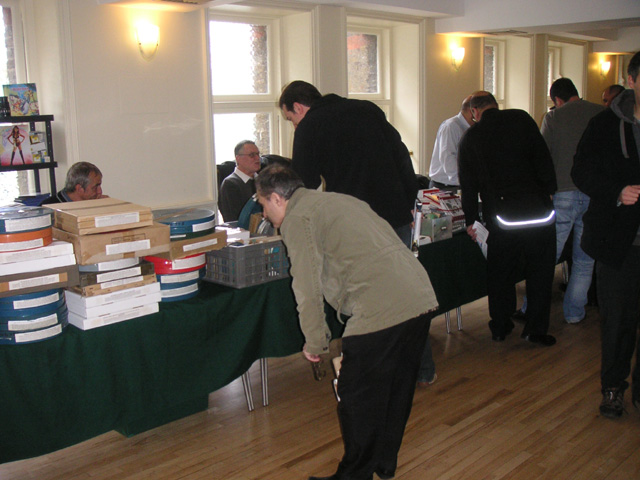 The Derann stand.