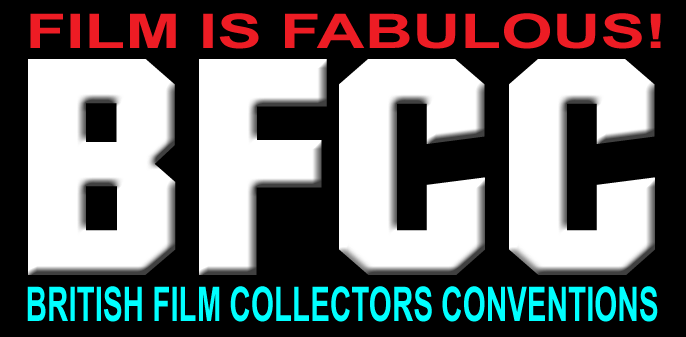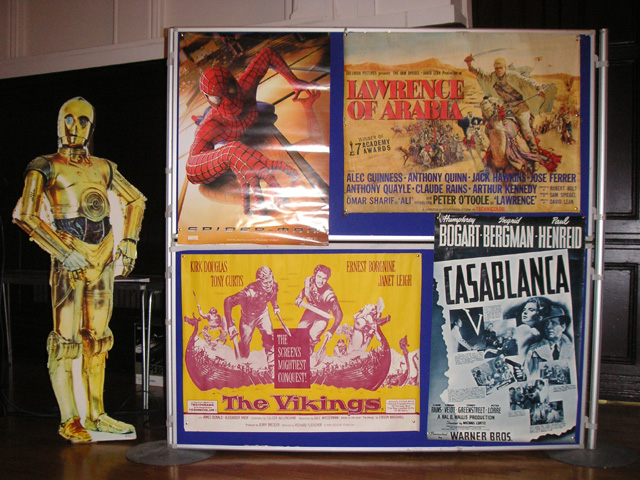 THE 57th BFCC AT EALING TOWN HALL 16th MAY 2009 - PAGE 1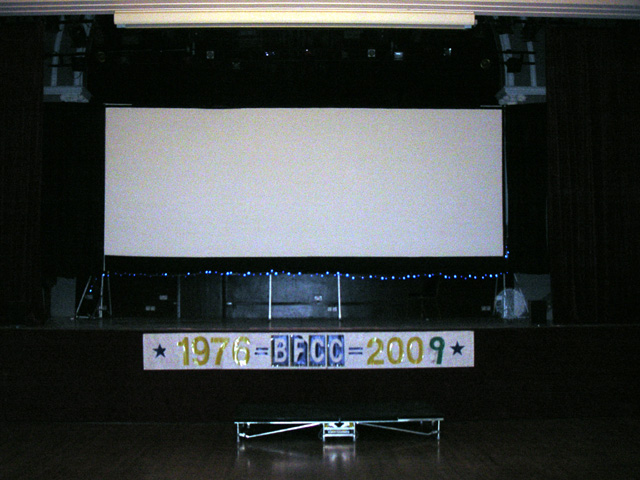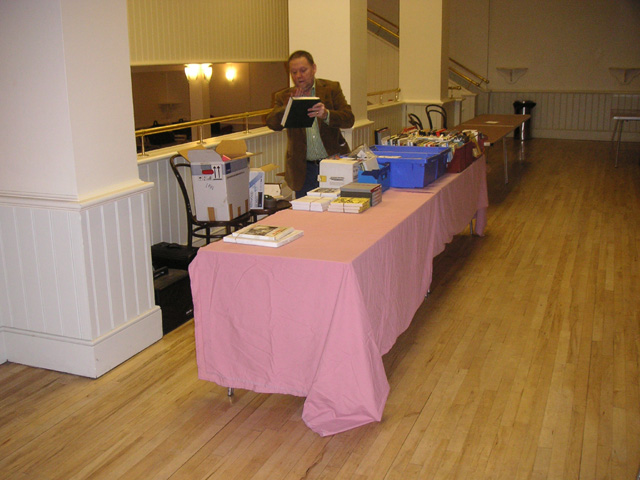 Ian of Perry's setting up at 8am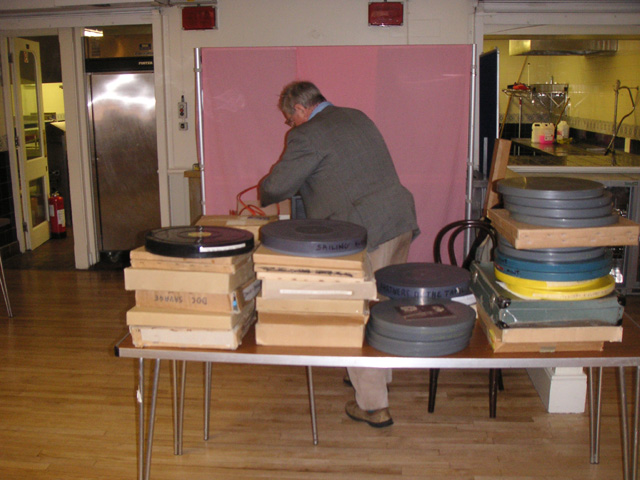 Tony Hutchinson preparing his 16mm films for sale prior to opening time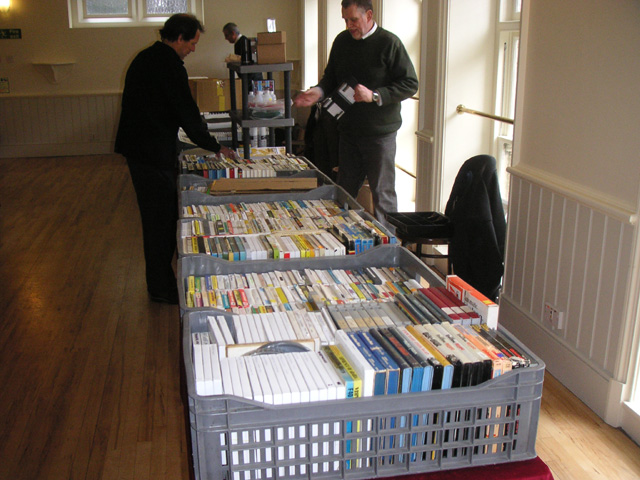 Dealer Ray Bruno investigating the Derann stand before the big rush at 10am.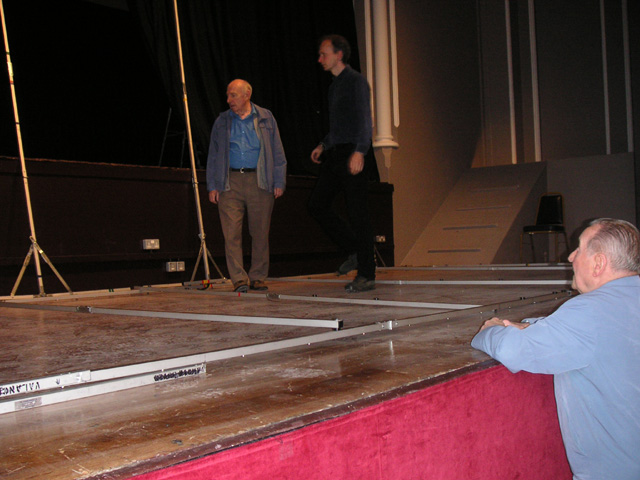 And whilst the dealers prepared in the room below, the cinema takes shape in the big hall above.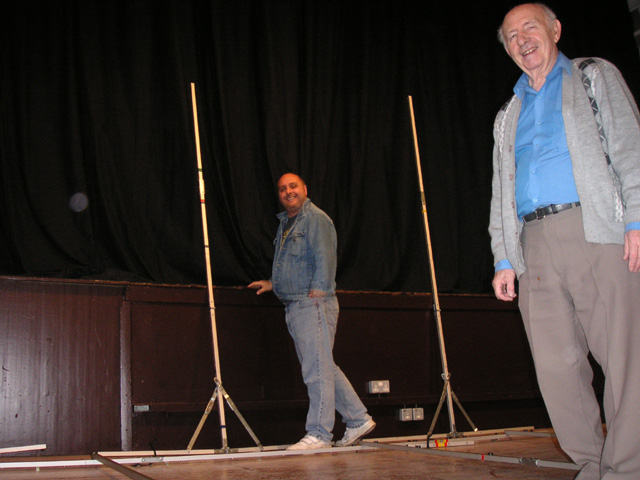 Mark Williams and Billy - both have been assisting at the convention for several years now.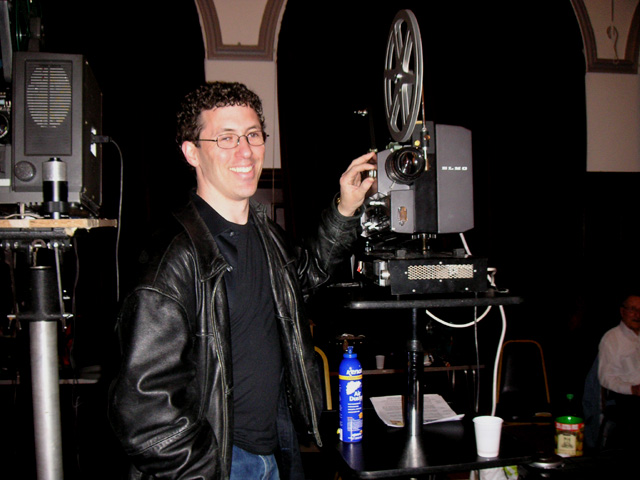 Steven Sigel from the USA was a welcome visitor to the 57th BFCC.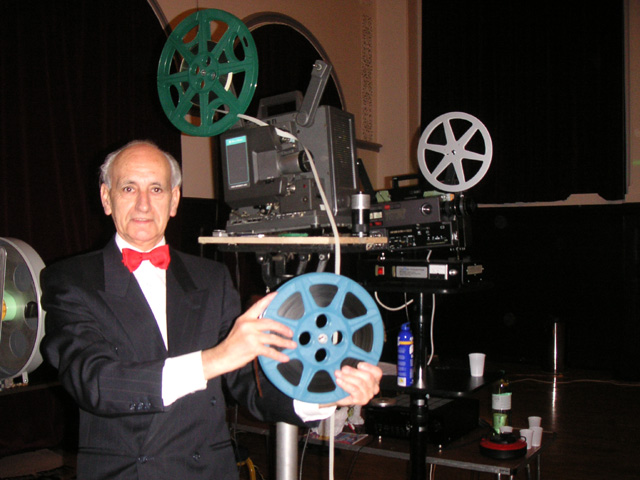 Organizer, Keith Wilton.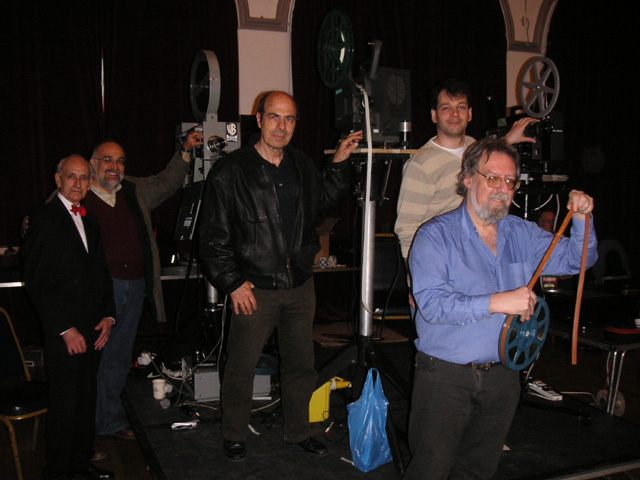 And representing Greece were the contingent of four who took over projection duties for the above show.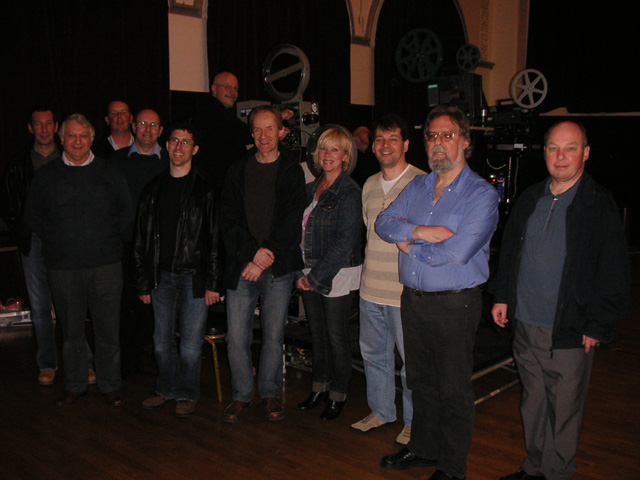 The now regular '8mm Forum' get together during the lunch break.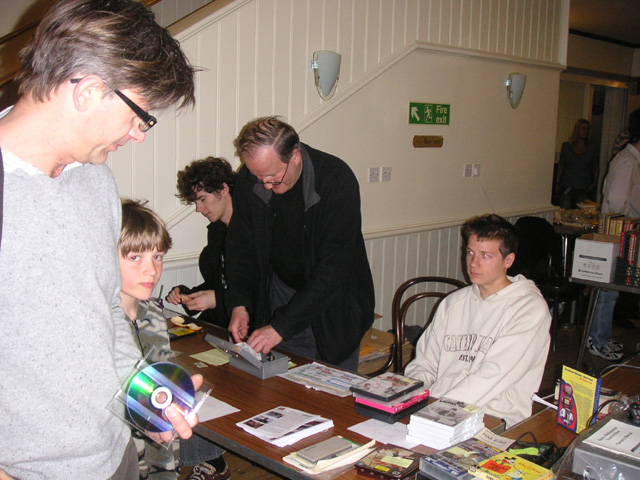 Mark Norton and his son with Bob Maynard and the boys at the ticket desk. And below is the flyer used to promote the event.