"I THOUGHT IT WAS 35MM!" NEWS OF THE 45th CONVENTION
Another BFCC first! Five new BFCC DVD's were released at this event including "CinemaScope & Beyond" made to commemorate the 50th anniversary of CinemaScope especially for the two conventions this year. This sold out on the day but is currently receiving its second pressing back at the Sprocket Hole, Ealing and available from Filmtek (DVD = £19.99 VHS = £14.99).
Eight separate shows were screened using Super 8, 35mm and 70mm and consisted of some 50 individual items. One attendee thought he had mis-read his programme and wandered into a show too early since what he thought was 35mm was in fact a Super 8 extract from "The Fall Of The Roman Empire". It is easy to see why as the print quality provided by Buck Labs (who did the original negative production and the release print shown) on this Super 8 release is of outstanding quality. Sharp as tack, excellent colour and not a hint of unsteadiness. A great example of how good some of these Super 8 releases actually are.
For more on the May 2003 BFCC and a host of pictures click here.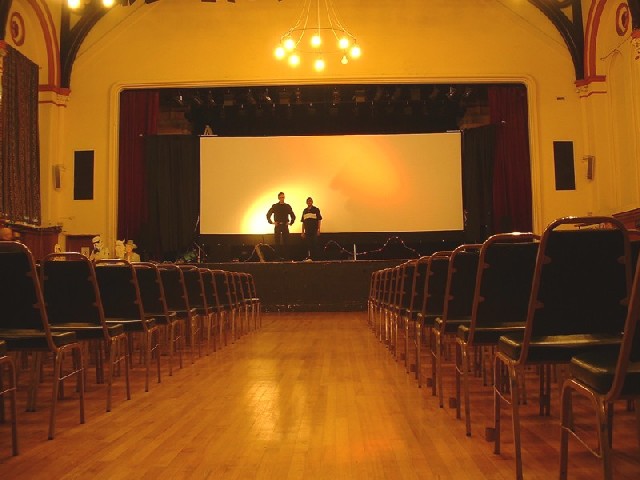 [HOME]&nbsp [NEWS]&nbsp [HISTORY]&nbsp [NEXT]&nbsp [PAST]&nbsp [HOME CINEMAS]&nbsp [GETTING STARTED]&nbsp [SUPER 8 FILM REVIEW]&nbsp [FILMTEK]&nbsp [LINKS]&nbsp [CONTACT US]&nbsp